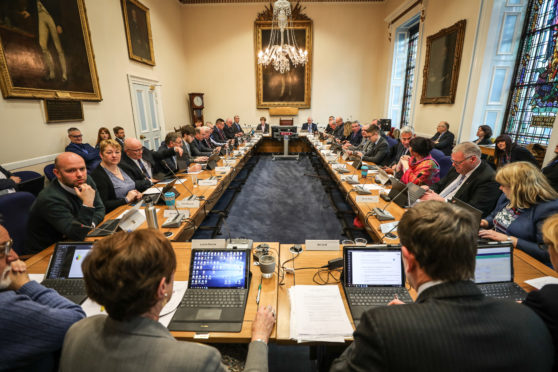 A councillor has slammed SNP rivals over a failed budget bid which he claimed would have killed off a "lifeline for north Angus".
The local authority wants to invest £15 million in a link road between Montrose and the A90 at Stracathro, opening up new land for commercial and housing development.
A total of £1.4 million has been earmarked for a study in the Angus Council Tory/Independent/Lib Dem administration's budget which was passed on Thursday night.
It is hoped UK Government money from the Tay Cities Region Deal would contribute £10m.In its alternative spending paper which was put before Thursday's meeting, the SNP group proposed putting the £1.4m towards "essential maintenance projects that impact Arbroath, Montrose and across Angus that can be done now".
Montrose Conservative councillor Ron Sturrock said: "This link road has been a big hope of Angus Council's, even before the region deal was announced.
"It's not just going to create new land and access, it will shore up strategic sites and employers in Brechin, Montrose and across the county.
"I can't believe the SNP would want to kill that off. I am shocked Bill Duff, a fellow Montrose councillor, would recommend keeping the town from growing."
The SNP alternative spending review would have spent the £1.4m on progressing three projects immediately and making two additional capital projects affordable.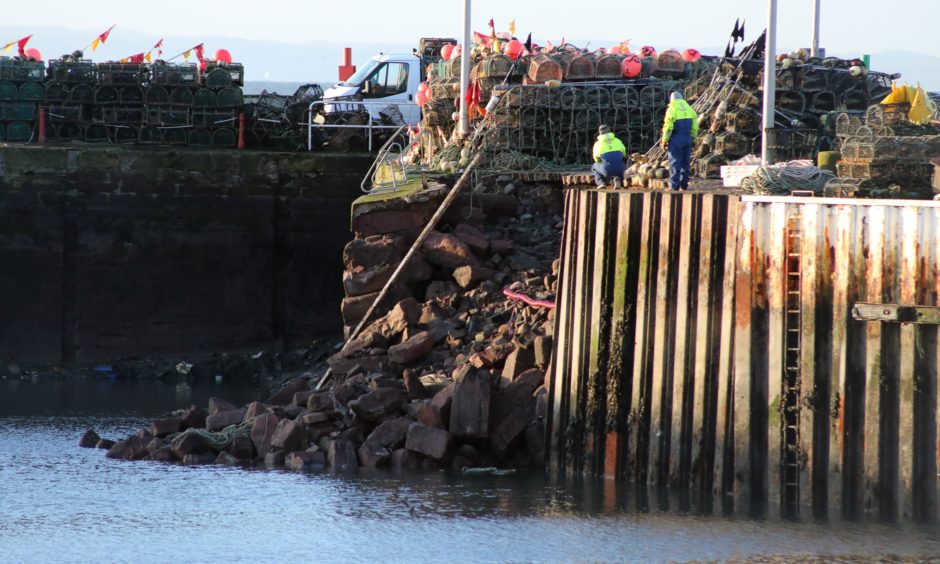 Projects which would be brought forward with urgency were Arbroath harbour repairs (£500,000); masonry repairs to bridges (£665,000): and repairs required to steel and rock armour at the sea front at Montrose (£350,000).
The two additional capital projects were £50,000 to go towards a feasibility survey for a new Carnoustie/Monifieth shared skip and £100,000 for a community fund to improve town centres.
Montrose SNP councillor Bill Duff said: "We are in favour of the Montrose A90 link road. However, it is only viable if supported by government cash.
"It is not part of Tay City deal which is disappointing. That will inevitably push back any time line for this road."
Mr Duff said Angus has many projects competing for available cash but if government money was made available to support the link road then priorities could be reshuffled.
"Our view is that this road will only happen if supported by government. Unfortunately, it does not seem to have made the cut in the Tay Cities Deal."
The council's Tory/Independent/Lib Dem administration eventually won a three-way battle of the budgets.
Mr Duff said he had been proud to present the SNP's alternative budget which he described as mitigating the worst of the cuts and investing funds in spend to save projects.