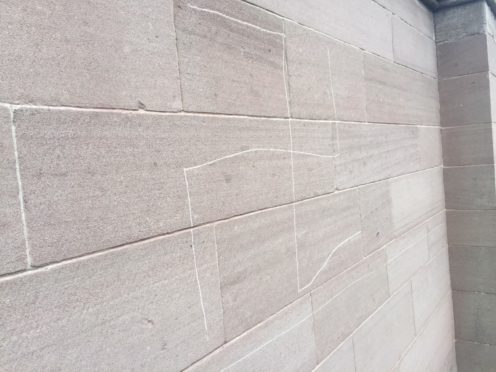 Police are on the hunt for vandals who scratched swastikas and other graffiti on the stonework of Brechin Cathedral in an attack described as "despicable".
A stone slab was also smashed into pieces in the incident which has left one elder at the cathedral feeling "sickened".
A number of names, arrows and swastikas, two of which were the wrong way round were discovered on Sunday, and the police were called.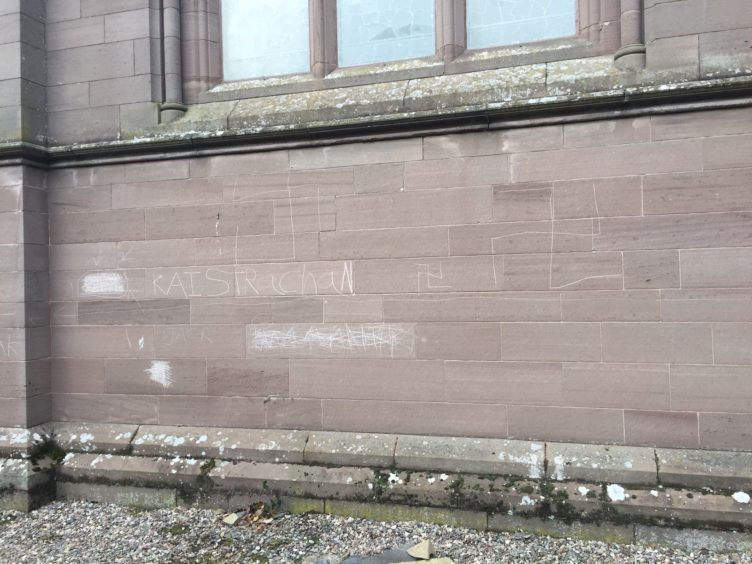 Cathedral elder Archie Milne said: "People scratching their names on the cathedral is bad enough, but the swastikas are horrendous.
"I don't think they appreciate the significance of what the symbol means."
Mr Milne said police believed the culprits were known to the authorities and may have been involved in other acts of vandalism in the town.
"It seems that attempts to score out the name of the ringleader were made, but it can still be seen," he added.
"The police have circulated the information and are actively pursuing the culprits, and they are also talking about going to the school to have a word with the head teacher there about the situation."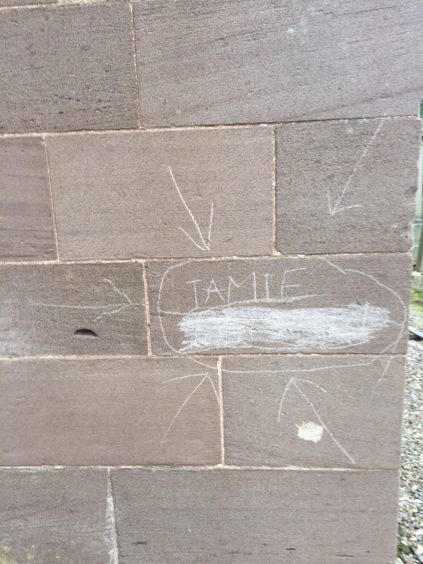 No paint was used in the attack, but a stone or piece of metal was used to scratch the words and symbols in the stonework which dates to around 1900.
A large modern stone slab which was resting against the wall underneath the graffiti was smashed, although it was part of the infrastructure and not historically significant.
The vandalism was condemned by Brechin and Edzell Conservative councillor Gavin Nicol, who said: "This is an absolutely sickening and despicable act.
"The use of these symbols is a worrying trend, and I hope the full force of the law is brought to bear on the culprits.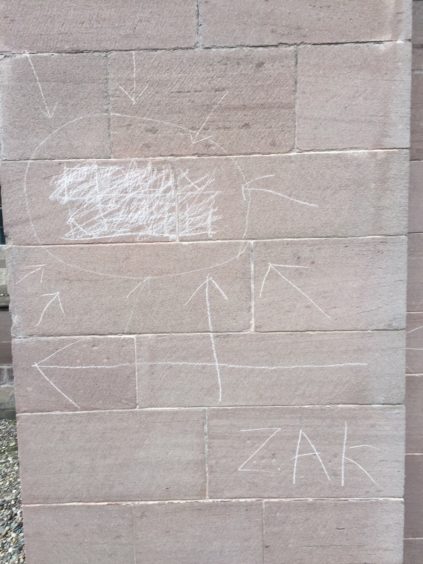 "I would ask anyone with any information to get in touch with the authorities – we cannot tolerate this kind of behaviour in our community."
The cathedral has been the focus of previous vandal attacks.
Last September, CCTV footage emerged showing youngsters using the building as a playground, ripping down church notices and setting fire to them, as well as running over pews and using a hymn book as a frisbee.
"The vandalism seems to happen in cycles, when children can become mischievous, and although often no great damage is done, it is always possible that the level of damage can escalate." Mr Milne added.