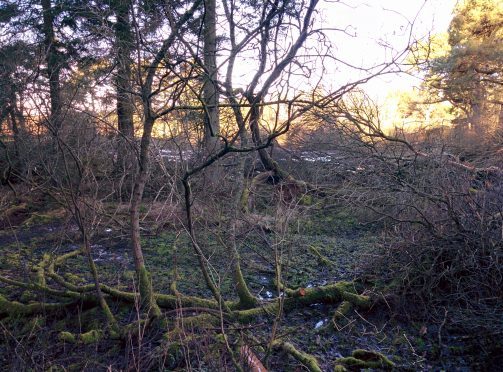 A tree felling saga has taken another twist as the deadline looms for remedial work at a former curling pond in Monikie.
Landowner James Canavan had been given until this weekend to put right the results of unauthorised tree felling at the site.
However, no activity has taken place and Mr Canavan had been threatening to take his case against the Forestry Commission Scotland, which served the enforcement notice, to the Court of Session.
It has now emerged that a meeting is due to take place at the woodland site in an effort to agree on a compromise.
Critics said the operation to remove trees and undergrowth by Ayrshire-based Avancan Property Management in January 2018 was likely to have had "significant effects on the environment".
The company denied any wrongdoing and claimed it had sympathetically cleared an "eyesore" site.
Scottish Ministers upheld an enforcement notice issued by Forestry Commission Scotland.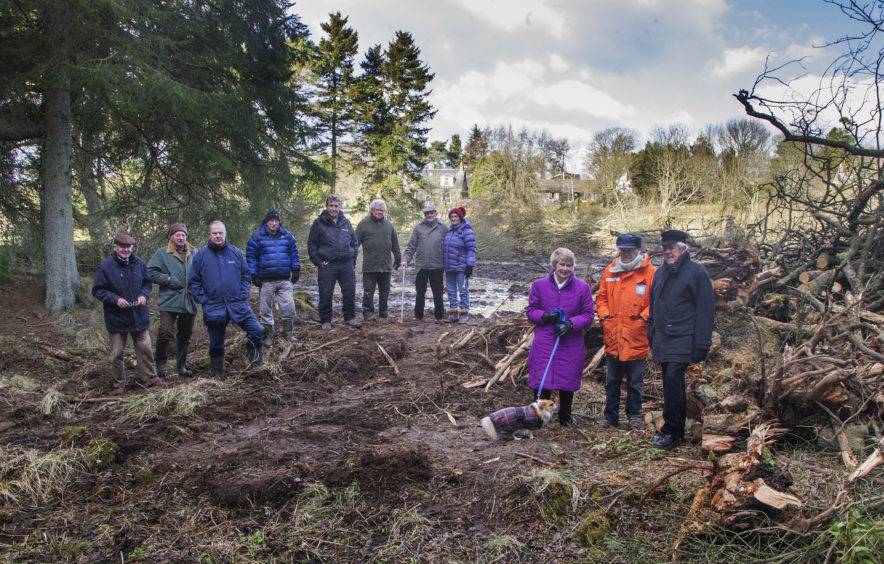 A spokesman for FCS said: "We have spoken to the owners, who have agreed to carry out remediation action, and we will meet with them on site in the near future to agree what remediation is necessary and the timescale for this to be carried out under the EIA enforcement notice.
"At this time of year we want to ensure that the timing of remediation operation does not impact on any remnant amphibian population but will impress upon the owner that we want to see this completed as soon as possible."
A spokesman for Mr Canavan said he had "not committed to reinstatement".
He said: "We are still in limbo over the site as we are at a total loss as to how you can reinstate a midden.
"We regret getting involved with Monikie but we are still up for the fight which we will take every step of the way.
"The whole fiasco has been politically driven by a few narrow-minded people who seem hell bent on keeping this unusable swamp.
"I would have thought the land would be better served as affordable housing for everyone and not just the chosen few who want to keep Monikie as some kind of gated community for the better off."
Regulations restrict intervention in forestry projects that extend to less than one hectare unless there are exceptional circumstances, which make it likely it will have significant effects on the environment.
Mr Canavan's appeal argued that the Monikie felling was not covered by the guidelines since the site was smaller than the one-hectare threshold and there were no "exceptional circumstances".
Scottish Ministers appointed Richard Hickman to investigate. He concluded the clearance of the woodland "resulted in a series of significant and potentially long lasting adverse impacts on the local environment" and recommended the enforcement notice served by FCS was upheld.
Failure to comply with enforcement can result in criminal action.