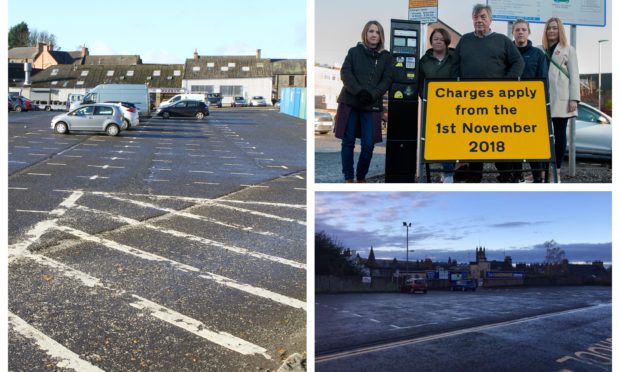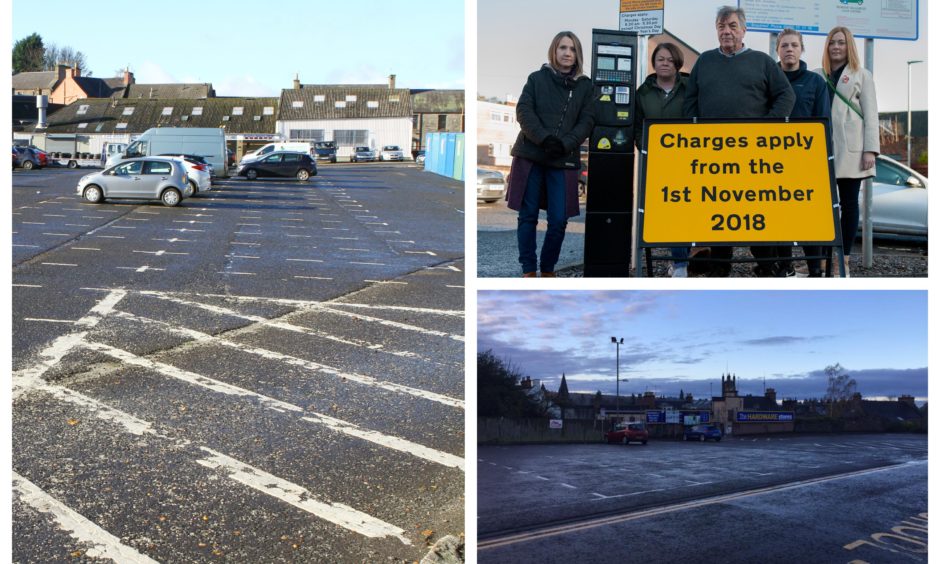 Angus car park income is showing a positive change of direction for the first time since the scheme came into force but not enough to stop the controversial set-up meeting only half its hoped-for first year budget boost.
Despite February figures which show an upsurge from the slow post-festive period, the set-up will also show an early deficit when set-up and staffing costs are factored in.
In January, ticket sales at the much-criticised cashless machines fell below 10,000 for the first time since the November 1 introduction of charges after a 22-year absence.
Council bosses have now revealed first-year income is forecast at £146,000, against a £300,000 estimate before the scheme was applied.
That figure does not include £165,000 cost of buying the ticket machines, or the staffing element within a £500,000 outlay for officers who carry out ticketing duties as part of their multi-faceted role.
Kirriemuir businessman Barrie Ewart, a leading campaigner against the charges said: "This was brought in to raise money and it is obvious it is not going to do that, yet the knock-on effect on businesses is not even being considered.
"It is a face-saving exercise and is laughable what the council are coming up with – were it not so serious for the businesses being affected.
"The figures tell the story and our campaign to get them to do something is continuing."
The four weeks to February 20 showed a total income of £19,759, up less than £1,000 from the previous period.
Ticket sales of just over 1,000 delivered a net income of £16,127.
Six-month permit sales dropped from 13 in January to 11 last month, with just a single £260 annual permit.
The authority has this month introduced one and three-month options to pay for permits, pro rata, as a further tweak to the scheme.
A member/officer group is also currently examining the possible introduction of cash payments at machines or a scratchcard system, with the delayed outcome of those discussions due to come forward within weeks.
A council spokesperson said: "Income for the latest four-weekly monitoring period up to week 16 has increased relative to the previous four-week period.
"This supports the seasonal effect which is forecast to increase usage and income for the coming months with peak demand in the summer.
"The affordability of the new one and three-month permits, which are now available and come into effect from March 16, is also anticipated to increase future usage of our off-street car parks."
"When referring to income, it is also important to address the inaccurate impression offered by some that the off-street parking scheme bears the annual £500,000 costs of our enforcement team. It does not.
"The team focuses predominantly on the enforcement of on-street parking regulations, as well as dog fouling and littering and, since November, have also carried out enforcement of parking charges within our car parks."