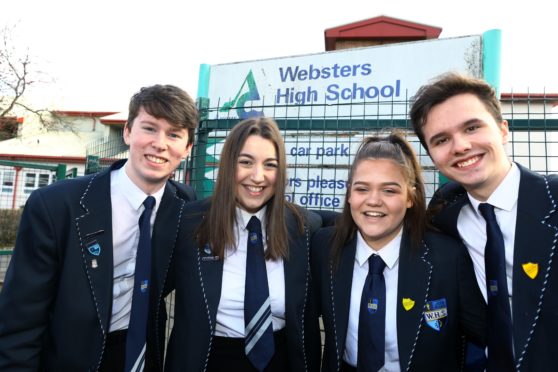 A group of senior Angus secondary pupils are about to head Stateside as the sole Scottish representatives in a major youth leadership summit involving delegates from more than 30 nations worldwide.
The Webster's High School quartet will leave Kirriemuir towards the end of the month bound for Loudoun County, Virginia which has hosted the summit since 2012.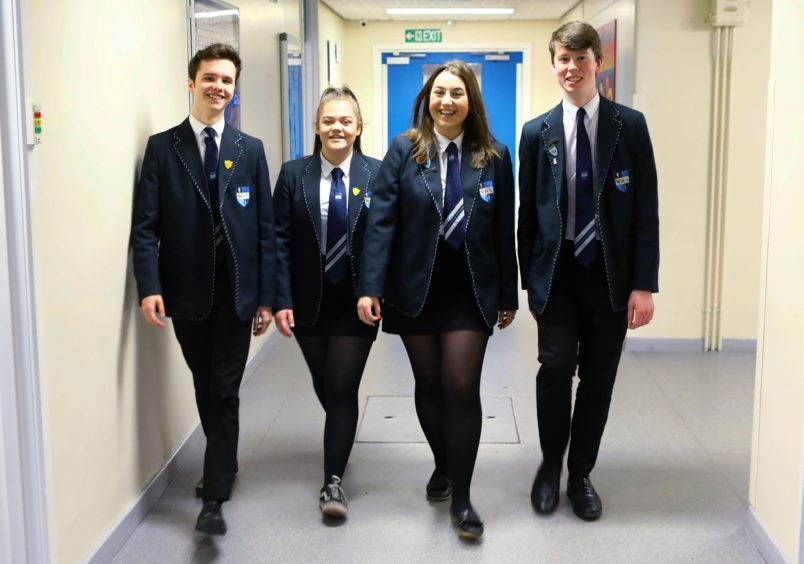 Its growing reputation and examination of global issues including conflict and world peace, climate change, women's rights and education has secured the involvement of major US figures from fields including the media, politics and international relations.
For the ten days of the summit, Webster's school captain Rebekah Mitchell, vice-captain Brendan Tierney, senior prefect Maddie Farquhar and house captain David McIntyre will stay with a host family and attend schools in Loudoun County, as well as participating in a number of events associated with the wide-ranging programme.
The theme of the 2019 event is Mind of a Nation. Spirit of the World, with the focus on global citizenship, including an examination of how the internet has allowed people from diverse nationalities and cultures to communicate with ease.
Previous keynote speakers at the Loudoun International Youth Leadership Summit (LIYLS) include former US Secretary of State Madeleine Albright and, in 2018, jounrnalist, businesswoman and former NBC executive Paula Williams Madison.
Among the 34 international delegations at the forthcoming conference will be young people from Australia, Lebanon, Senegal, Singapore, Spain, Tanzania and Costa Rica.
The group said: "The summit was initially established to allow Loudon students to learn from the perspectives of their peers from around the world and find common ground on the most pressing issues facing the world.
"In the current America, and indeed global political climate, this face-to-face interaction of young people from diverse cultures is even more important as it provides opportunities to foster understanding and empathy."
A fundraising campaign sand generous support from organisations including Kirriemuir Rotary Club has helped the group self-fund the trip, and they will be accompanied by Webster's art teacher Paula Etheridge and ASN colleague Amanda Mailley.
Ms Etheridge said: "It should be a great experience for the group. They have had to work hard to put together an action plan, looking at an issue affecting young leaders and a presentation about the culture of their own local community."