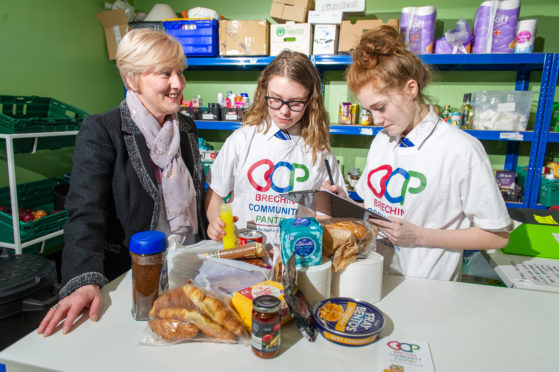 Brechin Community Pantry has landed the latest four-figure windfall for its vital work after sterling efforts by Laurencekirk secondary school pupils in a youth citizenship scheme.
The Mearns Academy third year trio of Erin Hair, Iris Calderwood and Kirsty Adger were the judges' pick in the latest round of the Youth Philanthropy Initiative (YPI), in which school teams make a pitch for £3,000 of support for a local cause under the successful nationwide programme.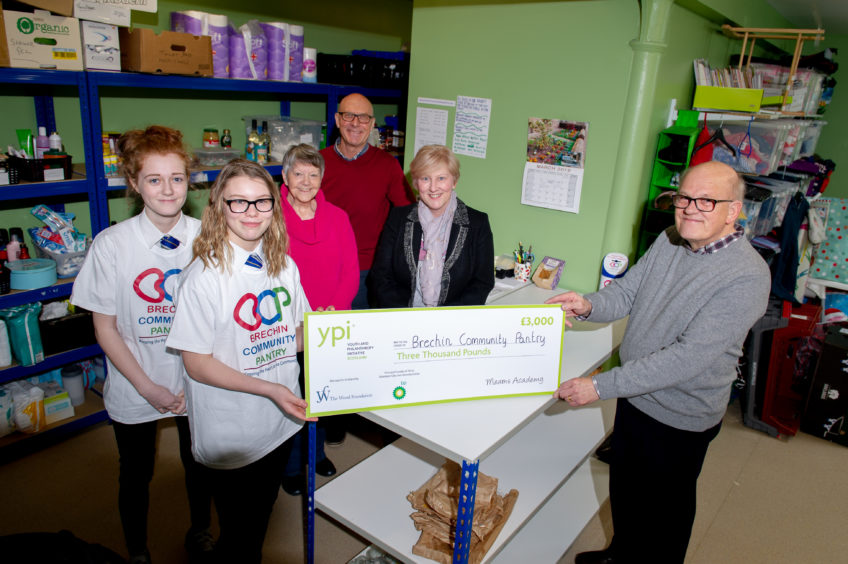 YPI started in Canada in 2002 before reaching into the US and UK, and the Wood Foundation is the principal funder and operational manager of YPI Scotland.
The community pantry opened in October 2017 in response to concerns over local levels of abject poverty, having previously distributed emergency food parcels to local people in need.
Its Swan Street premises open three days a week, enabling clients to collect food parcels which include toiletries and household items, as well as children's clothing and school uniforms.
In the past year it has issued 750 food parcels, helping more than 150 adults and 100 children.
Chairperson Kathy Calderwood said the Mearns Academy support was a huge boost to the work of the pantry and will assist ambitious plans to develop its role.
"We also work with a wide range of local and national services to signpost individuals to relevant agencies and organisations.
"Due to the constant changes in our community's living standards, it is imperative that we work with local businesses, council members, community groups and volunteers in creating a positive way forward for the community."
A number of Brechin Community Pantry volunteers now have full-time employment, with others enrolled on an SQA volunteering course.
Future plans include a Brechin Rotary Club partnership to furnish local premises as a store for a wide range of clothing which can be distributed locally on a referral basis, and a school holidays breakfast and lunch initiative alongside Angus Council's communities team.
The pantry is also set to work in liaison with the Inch Community Centre in Brechin's old leisure centre to set up a community kitchen and café.
Kathy added: "To keep the pantry running we urgently require staff to help out during a morning or afternoon shift of three hours, fresh food and a wide range of packaged provisions and household good and individuals to help with our outher project, especially those with specific skills.
"We will also always welcome finance donations and assistance at our fundraising and awareness events."