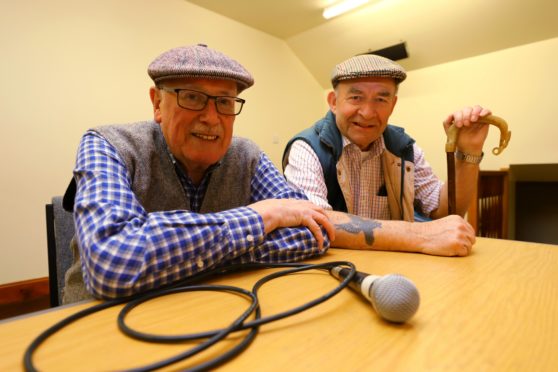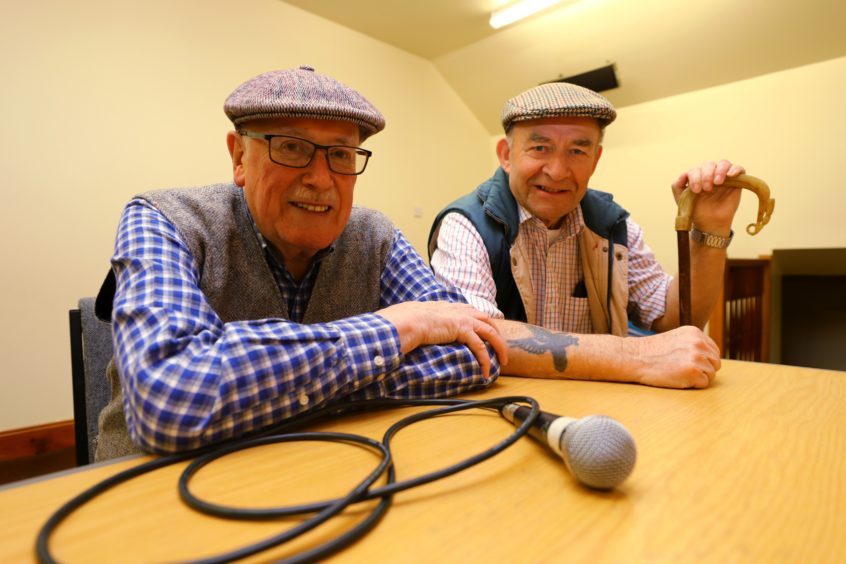 A pair of Angus comedy heroes have ruled out a retirement U-turn as they embark on their final fling.
Buchan exiles Allan Thomson, 73, and Bob Wallace, 76, have been tickling the funny bone of Courier Country audiences for years.
They have taken their special brand of humour from Kirriemuir to the rest of Angus and beyond in sketches and poems written in broad Doric.
The entertaining duo – who live in the same street – are now embarking on their final tour dates before they finally hang up their bunnets on April 5.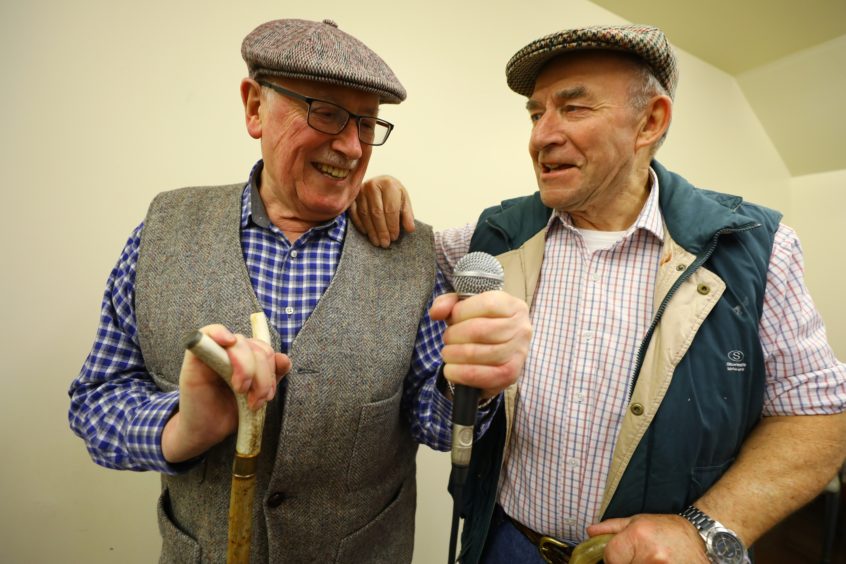 Donations from the Kirrie the Fit? performances and sales of their CD and Allan's book The Moss o' Rora have raised a total of £18,000 for the Ninewells Cancer Campaign.
Allan and Bob have just recorded their second CD in Kirriemuir during a sell-out show and they are confident the recording will be able to boost that sum to £20,000.
"The CD should be out in May," said Allan.
"After the recording we have a handful of dates around Angus and Perthshire which takes us to the first week in April and thereafter we will be retired.
"We are looking forward to stopping but we will miss it a lot.
"It is always difficult to know when to stop but we're still in demand so it's better to quit whilst we're ahead than wait until the requests stop coming in."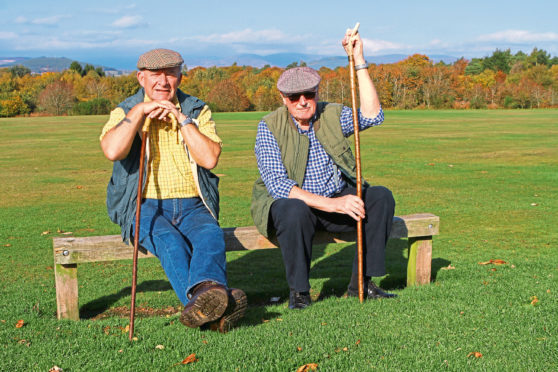 Allan also published the book of poetry and short stories himself which has just been reprinted and all the copies have sold out.
"We are very proud and amazed to have helped Ninewells to the extent we have," he said.
"My book was turned down by several publishers so I printed it myself.
"I thought it might be a flop but if I could give Ninewells £200 or so I would be happy.
"Sales soon took off just by word of mouth, I think over 1,500 have now been sold."
The partnership has grown from humble beginnings after they initially performed a sketch at Kirriemuir Rotary Club's Bothy Nichts fundraiser at Memus Hall.
The duo were asked back and did two more sketches and were then asked to perform for groups throughout Angus.
After being inspired by Scotland the What, Allan and Bob decided to call themselves Kirrie the Fit?
Allan said there would be no U-turn despite the fact they remain as popular as they have ever been.
"No, we won't be into multiple retirals or world tours," he said.
"We'll miss the wind down and drams at home after an appearance.
"We'll also miss the interaction with people after a show – our Doric style of humour awakens many of their memories of parents and grandparents ways of speaking.
"It has all been great fun."