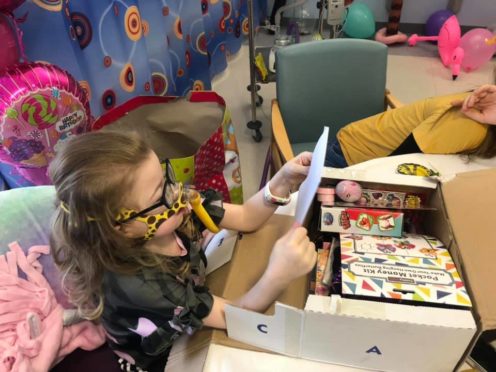 An Angus youngster urgently in need of a double lung transplant has enjoyed a special 10th birthday celebration.
Ruby Walker's birthday party on the ward also marked 100 days spent in hospital, including 78 at the Great North Children's Hospital in Newcastle.
She was diagnosed with cystic fibrosis at two weeks old and caught a virus at seven months which led to a secondary infection causing damage to her lungs, leaving her reliant on oxygen.
Ruby, a pupil at Hayshead Primary School in Arbroath, was added to the transplant list in October 2016 after her lung function dropped to 35%.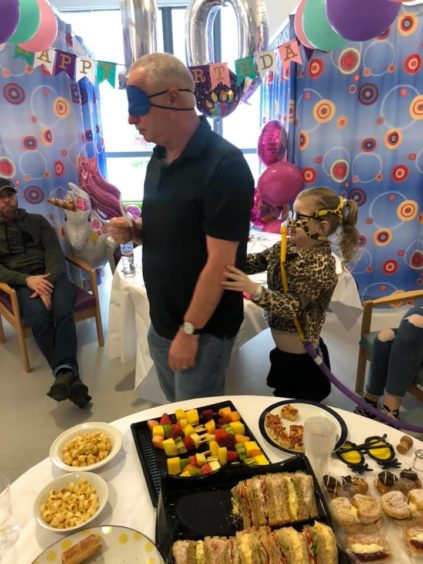 She was added to the super urgent transplant list as her health deteriorated and is now at the top of the list nationally.
Mum Diane Boyd said: "Ruby had an amazing day and has been totally spoilt.
"The last few weeks haven't been the best for Ruby health-wise so it was great to see her enjoying herself.
"Thank you to everyone who has made her day special and all her presents and cards. There are too many to list individually but you know who you are."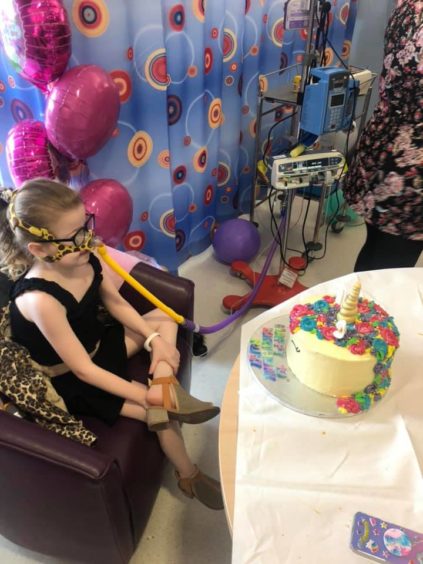 Diane also praised staff at Ninewells Hospital in Dundee and in Newcastle for well-wishes.
She also gave a massive thank you to Ruby's teacher Steven Cairney and her classmates for sending video messages.
Ruby got her hair done at the hospital before she enjoyed playing party games and birthday cake with family and friends.
Ruby's family hoped she would have a transplant last year but the operation did not go ahead.
Things took a turn for the worse towards the end of 2018 when Ruby suffered a collapsed lung and was almost in a coma because she had so much carbon dioxide in her body.
She was transferred to intensive care in Edinburgh where she was given ventilation to assist her breathing.
Ruby's plight hit the headlines when she made up a bucket list which included meeting singer Olly Murs.
She was overwhelmed when he sent her a video message and met him in person backstage when he performed in concert at the SSE Hydro in Glasgow in 2017.