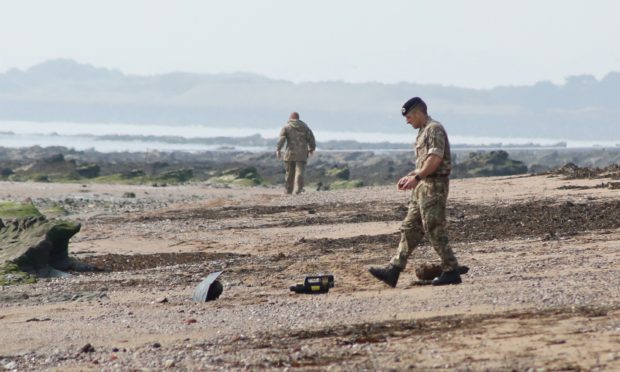 The peace and quiet of a sun-soaked Angus beach was disrupted on Sunday as bomb disposal experts carried out a controlled explosion on ordnance uncovered near Carnoustie.
Police Scotland officers alerted coastguard around 1.45pm on Saturday, and emergency services raced to Easthaven and hastily threw up a cordon while an investigation took place.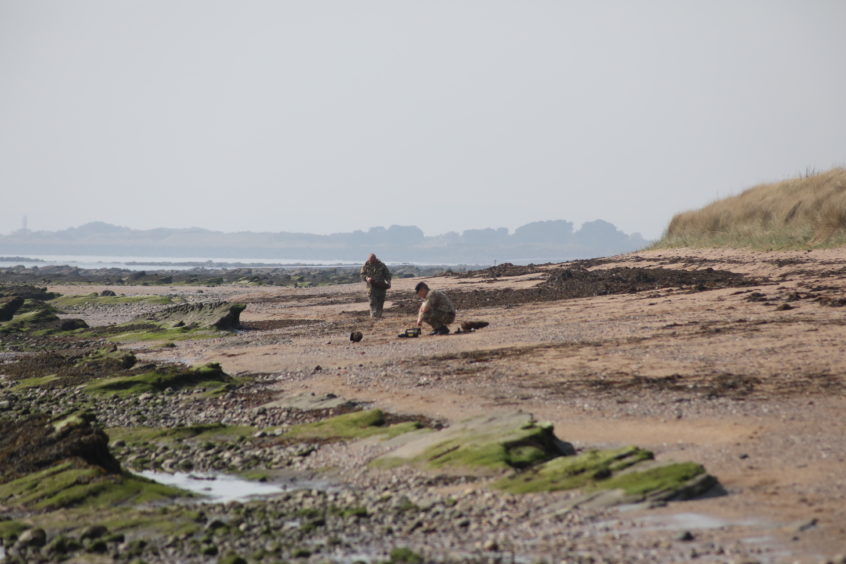 A spokesperson for the coastguard said that initially just one item was found partially buried in the sand, but others were found nearby during a sweep of the area.
It is believed that the ordnance, each described as being around a foot long, were possibly old mortar rounds, and were found below the high water mark.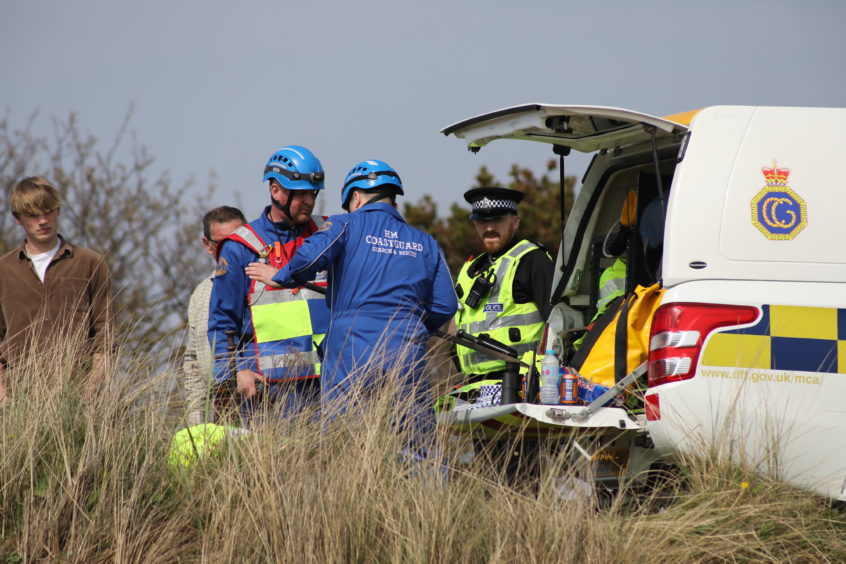 By Sunday afternoon, sightseers and dog walkers enjoying the bright Easter sunshine were kept well away from the site by police officers, while residents of the small number of properties in the vicinity were warned that they may have to be evacuated as tests were carried out.
Just after 12.30pm yesterday, the cordon was extended as specialist bomb disposal experts decided to carry out a controlled explosion to remove any risk to the public.
Easthaven resident Jane Campbell said: "I noticed the police and coastguard arrive on Saturday, and they said they waiting for the bomb disposal squad to arrive from Faslane."
It is understood that the incoming tide hampered the operation, and it was Sunday before the EOD team arrived on site.
One resident expressed disappointment that more information about what was going at the scene was not given out.
She said: "I asked a police officer if anything was going to happen anytime soon, but was told it was top secret."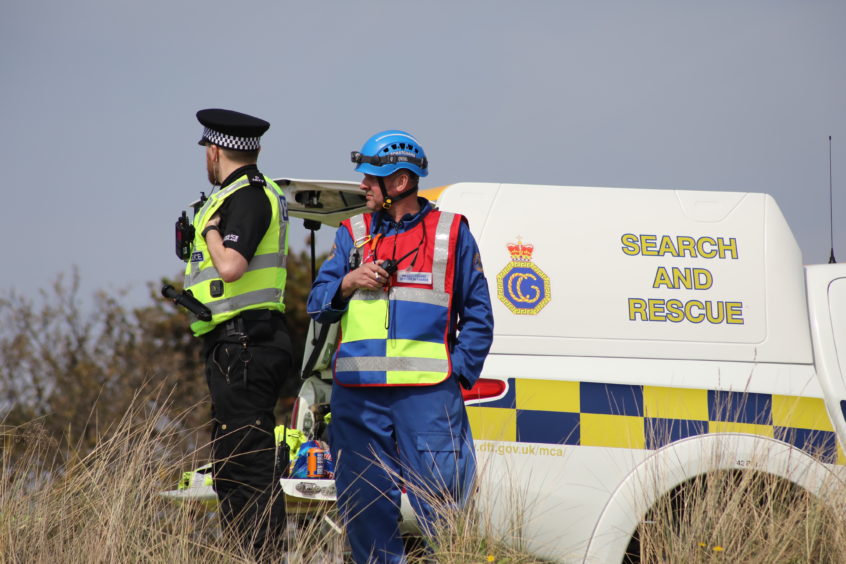 Householders rallied round the emergency services as temperatures increased, and offered them refreshments, with one exclaiming: "This the most exciting thing that has happened here in years."
With the decision made to detonate the devices, checks were made that the explosion would not be made while any trains were passing, and the subsequent blast blew debris several feet into the air just after 1pm.
Householders were not obliged to evacuate their homes in the end, and, resident Christine Morgan praised the Coastguard officers at the scene for being helpful, and answering questions about what was happening.