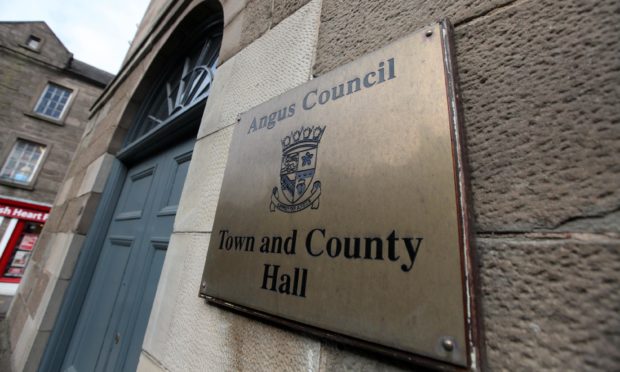 Angus Council is set to dispose of a number of properties deemed surplus to requirements.
Premises in Arbroath and Montrose are set to go on the market as the cash-strapped local authority seeks to cut costs and balance the books.
The moves comes as the council continues to review its land and property holdings, with an eye to disposing of redundant or under-utilised sites and generating capital receipts.
It is understood ongoing maintenance costs on a number of properties are also a contributory factor.
Elected members at a meeting of the council's policy and resources committee agreed unanimously to sell four sites after hearing the first, a vacant shop premises at Mayfield Terrace in Arbroath, was the only council owned unit in a parade of shops.
It had previously been let to a residents association while the Cliffburn regeneration programme took place, but despite attempts to market the premises, it has lain vacant since 2016.
The former tourist information office at Bridge Street in Montrose will be sold to the sitting tenant who currently has a five-year lease on the property.
The second Montrose property, the former garage at Caledonia Road, was compulsorily purchased for the construction of the new spine road, but only some of the site was used.
Under current legislation, the remainder of the site will now be offered back to the original owner at current market value.
The most substantial property being sold is the 0.882 acre site at Timmergreens in Arbroath, which has a number of shops and associated parking.
The site was leased to the Co-op in 1960 for a period of 99 years, and currently generates an income of £5,400 per annum to the council.
The site will be independently valued and sold to the Co-op.
Forfar and District Conservative councillor Braden Davy welcomed the move.
He said: "It is vital that we make the best use of our lands and it seems amazing to me  there are odd bits of land that the council owns, but does not use, which could see other organisations, not for profit groups or businesses use better.
"It makes absolutely no sense for the council to keep land that it does not use."