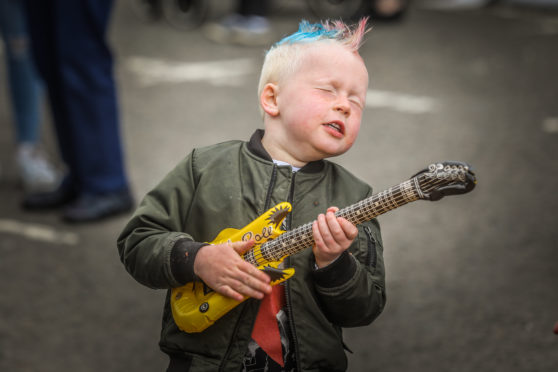 Thousands of rock fans from around the world helped to lift the spirits of Kirriemuir following one of the darkest periods in the town's history.
At the culmination of a four-week High Court trial which saw three of the town's own convicted for their roles in the death of Arbroath man Steven Donaldson, the AC/DC family enjoyed the "biggest and best" BonFest to date.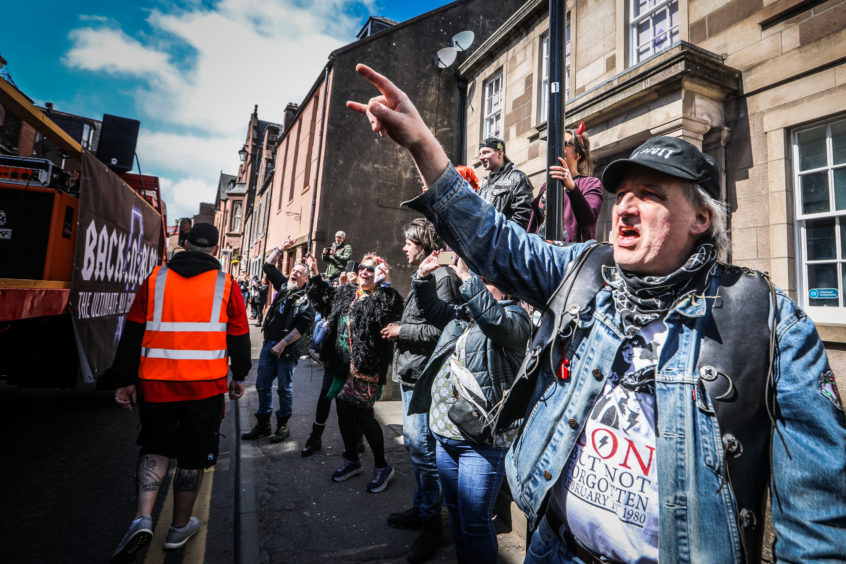 Even before the last chord was struck on the main stage on the outskirts of town, Graham Galloway of DD8Music said the group was already planning for next year, promising it would be "bigger and better."
PICTURES: Thousands of AC/DC fans pack our Kirriemuir for biggest-ever BonFest
He thanked all the businesses who got behind the festival, which last year brought in half a million pounds to the Scottish economy.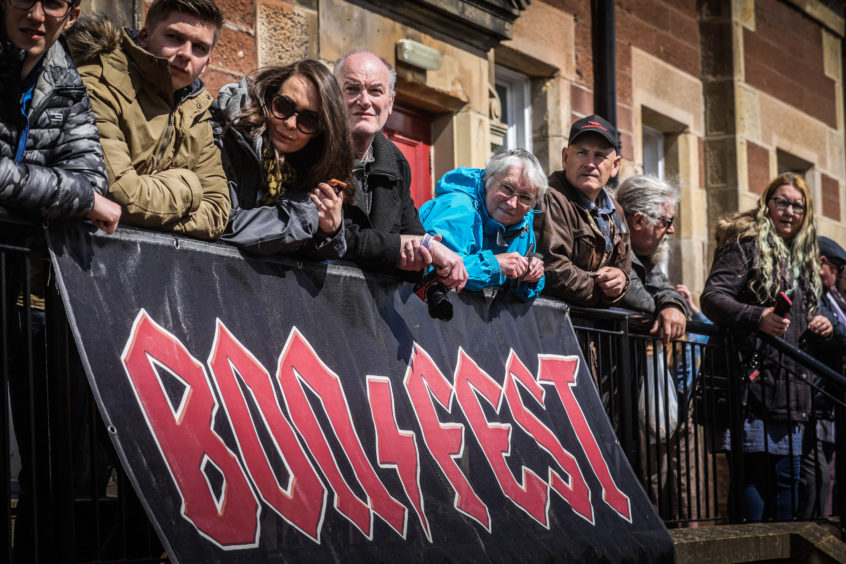 He touched on the tragic few months which affected communities throughout Angus stating: "This has been a very sad time in Kirrie, but to have a celebration for people around the world to come and enjoy the town, to see what a beautiful town it is, lifts everybody's spirits."
Warm praise for Bonfest organisers and the people of Kirriemuir
Among the hundreds of volunteers over the weekend was Kirriemuir and Dean SNP councillor Julie Bell, who said it was time for the healing process to begin.
"This tragic event is not Kirrie, we have got a great community spirit, there is so much going on for the town," she said.
"BonFest encapsulates all the wonderful stuff about Kirriemuir.
VIDEO: 'This isn't us' – Can Kirriemuir ever recover from this horrific crime?
"People have a passion about music, about a particular individual and they have created this massive event that draws people from all around the world,
"It is such a friendly, intimate event and yet it is huge for the town.
"It does so much for the economy, particularly at the moment. This is the boost Kirrie needs right now.
"This is a multi-generational event, it's a multi-national event, we are an outward looking, welcoming town, plaudits to the Kirrie community.
"It is the same time every year, it just coincided at exactly the right time."
Steven Dickie and Callum Davidson, both 24, were found guilty of murdering Steven Donaldson and Tasmin Glass, 20, was convicted of the culpable homicide at the High Court in Edinburgh on Friday.
They will be sentenced on May 30.