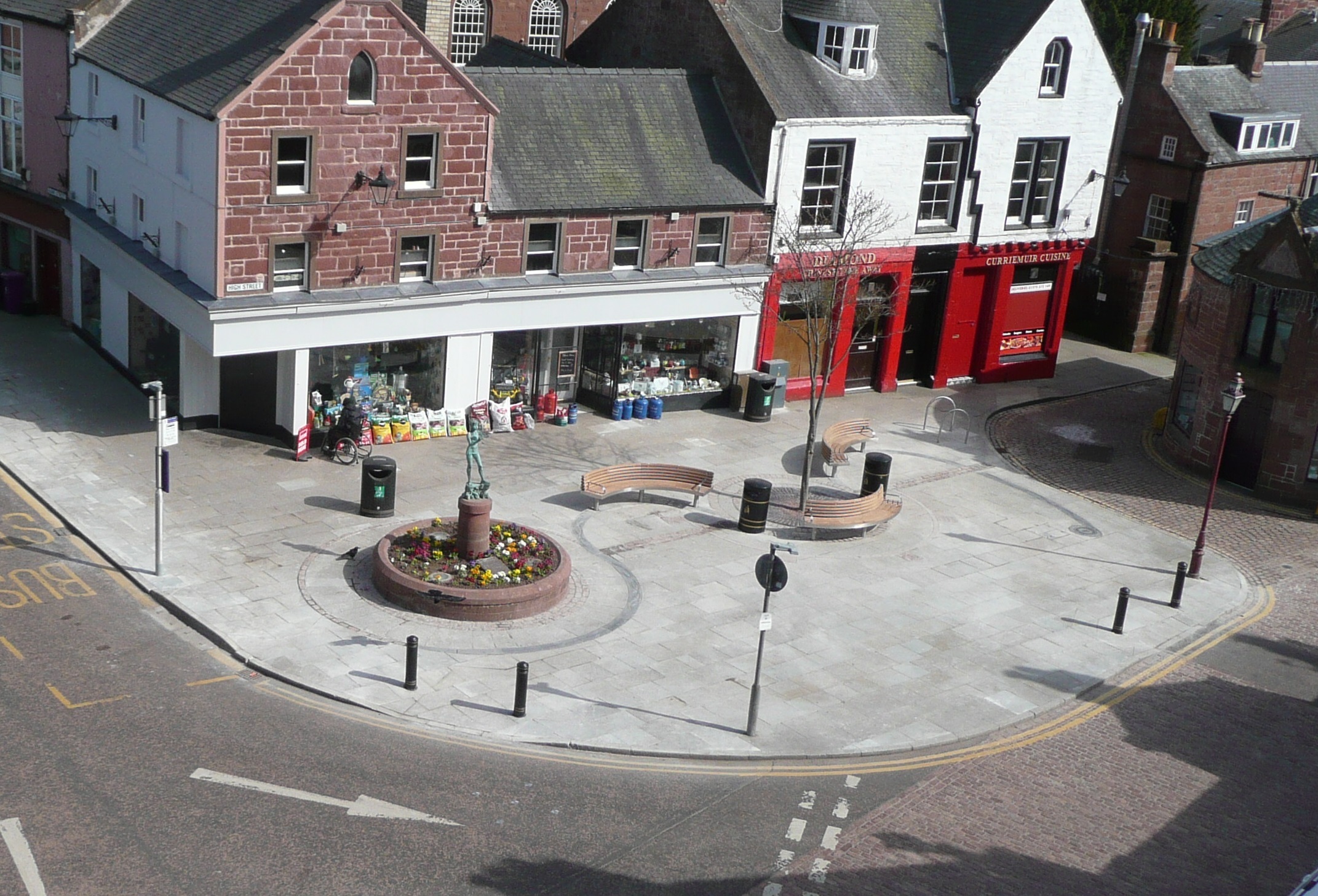 Kirriemuir community organisations are being urged to turn out in force for a town meeting this week to look at pulling together on the accommodation front.
The Old Parish Church hall meeting will set the ball rolling on an options appraisal which it is hoped will look at a number of local sites that could be used by community groups.
Several successful local groups have outgrown their current premises, with others also on the hunt for a new home.
One of the sites which may come under consideration is the town's former tennis courts, with the Church of Scotland-owned land continuing to lie unused since the Kirrie club was disbanded some years ago.
Graham Galloway of Kirrie Connections has been instrumental in setting up the meeting, which will take place at 7pm on Tuesday, and is hopeful of a good response.
He said: "This is in its early stages, but the hope is that the meeting will look at an options appraisal which might consider a variety of sites in the town.
"There are quite a few organisations, such as Kirrie Connections, DD8 Music and the Men's Shed which are looking for space and the thought was that we should perhaps be talking together about possibilities which could be explored," he added.
Kirrie Connections has its base in the former council Access office in Bank Street and has gone from strength to strength in its award-winning efforts to make Kirrie a dementia-friendly town.
The DD8 Music community group has also won recognition for its work and is still on a high from the success of the latest BonFest weekend earlier this month which was hailed as one of the best ever after drawing thousands of ACDC fans from across the globe for the weekend celebration of town rocker Bon Scott.
A number of years ago, DD8 took up residence in what was formerly Kirrie's busy RAF museum run by local enthusiast Richard Moss, but the small premises on Bellies Brae have limited accommodation and poor access.
Kirrie Men's Shed is also growing in popularity, but still looking for a permanent base.
Mr Galloway added: "We need as much community input as possible, so hopefully people will come along to the meeting and let us know what their thoughts are."