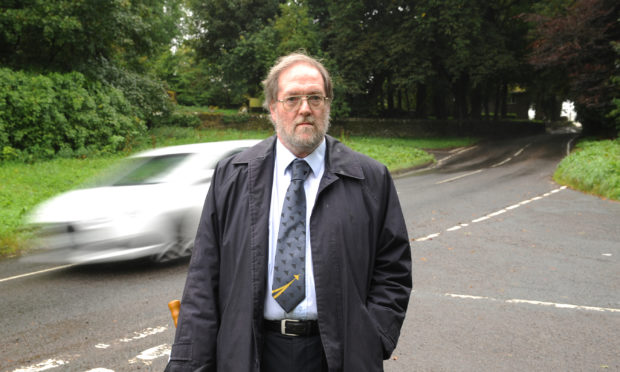 A family's controversial back garden pet food business has been given the green light to continue.
Craig and Alison Smith applied for retrospective planning permission for a wooden clad shipping container in their back garden at Baldovie. They have been using it to store produce for their online pet food business for the past year.
The Smiths receive one delivery per month, store the pet food in the second-hand container, and deliver the it to customers who have placed their orders online.
The business has divided neighbours, with objections to the plan including the increased chances of attracting rats and mice and more traffic passing through the up-market housing estate.
Others have raised concerns about whether the business, which meets the council's definition of home working, will set a precedent and lead to more homes doubling up as business premises in the future.
At least three of the Smith's direct neighbours have rallied round the family, sending letters of support to council planning officials.
The application for the 2.5m by 6.4m container attracted objections from the Ballumbie Castle Estate Resident's Association and the Murroes and Wellbank Community Council.
Stephen Anderson, community council chair, said: "It is designated residential land and as such allowing the introduction of one dwelling to become a commercial and storage land designation will only reduce the amenity of residents surrounding the property."
Angus independent councillor David Cheape, said: "I have concerns about this. I have experience of storing food in a metal container and over time there can be an issue with vermin."
Liberal Democrat Richard Moore,  said: "This is no more a form of home working than a pizza delivery business.
"There is a question here over whether this sets a precedent."
Applicant Alison Smith told councillors they had placed traps beneath the container but had found no evidence of mice and rats.
"It is a second hand container and it has been in place for a year. We have had absolutely no problems with pest control at all," she said.
Neighbour Rob Wiseman wrote to planners in support of the proposal.
He said: "As I live adjacent to the property, I can confirm there has been no noise pollution, odour from products stored in the container, any extra waste produced and no evidence of vermin in the area."
Angus Council's Development Standards Committee voted on Tuesday May 14 to approve the plan after planners recommended a conditional approval.
Planner Kate Cowey said: "The application seeks permission for a home-working operation. The scale of that proposal is relatively modest and does not give rise to significant impacts on the amenity of the area or those that reside in the vicinity."