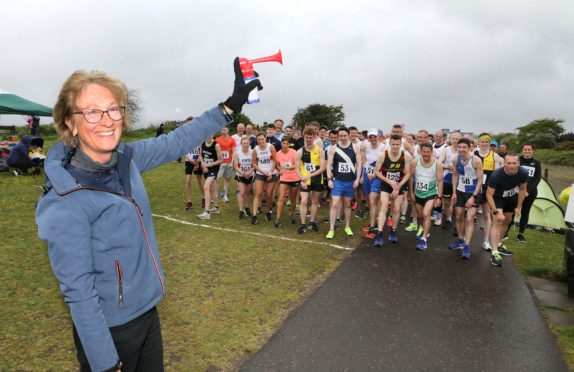 A Fife widow has told how Angus pupils have helped her smile again following the death of her beloved husband.
Mindy Grewar spoke of the 'special relationship' Donald Grewar had forged with Monifieth High School before he passed away in January.
She made a poignant return on Saturday for the annual 10k run which Mr Grewar took part in last year in his powered wheelchair to raise money for Motor Neurone Disease.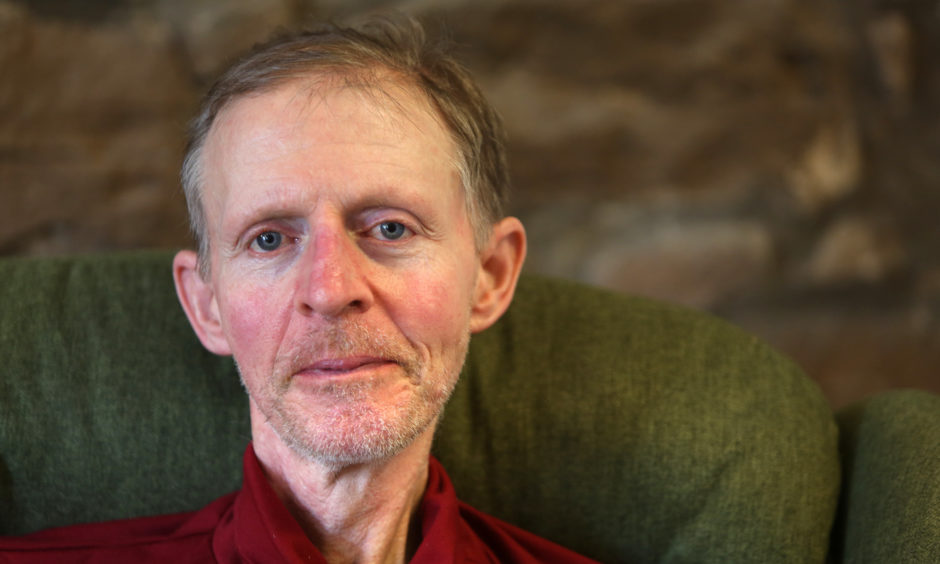 She said: "I've often admired how teachers are in a unique position to positively influence the lives of thousands of people, and I'll always be grateful for the ways that so many of them sought to make Donald's life, and now his legacy, richer.
"The relationship he had with Monifieth High School however stands out because he never taught there.
"And through most of his illness he disliked being seen just as a man with that horrible disease – it wiped out his identity as a huge-hearted teacher, father and husband, as a sports loving runner and supporter.
"But Monifieth knew him because of the disease and I think what that taught all of us was there can be joy and love in the most challenging obstacles in life, especially when we help each other to overcome them."
With Mrs McInally the headteacher @MonifiethHigh after the start of their 10k race. pic.twitter.com/L9bKRGtlDS

— Craig Fotheringham (@cfotheringham67) May 18, 2019
Former Madras College maths teacher Donald Grewar, known affectionately as Mr G, was a keen sportsman and in April 2013 ran his fifth marathon in France.
But just two months later symptoms began and he was diagnosed with Motor Neurone Disease in January 2014 and went on to raise awareness of the condition and tens of thousands of pounds for charity.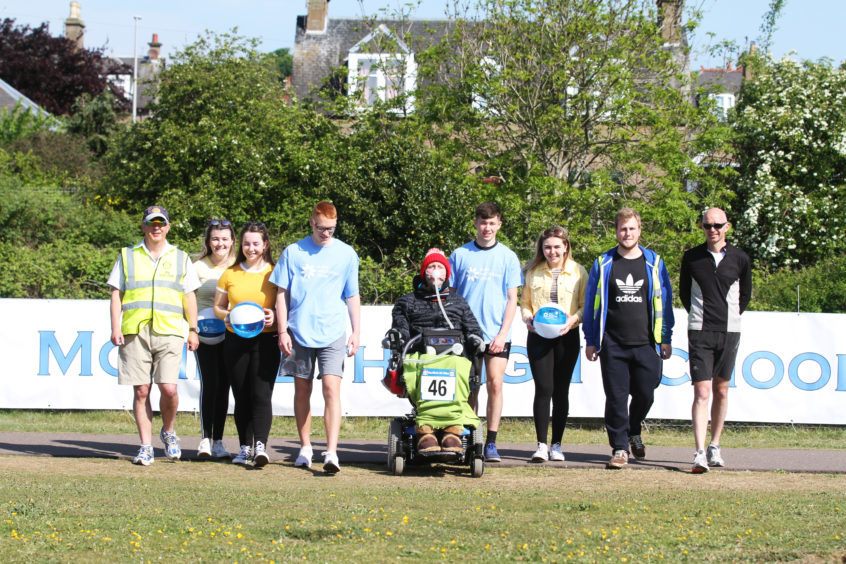 Saturday's event raised money for the Euan Macdonald Centre at Edinburgh University centre which has been leading research into the condition.
Mrs Grewar fought back tears of sadness and tears of joy at what she described as "lots of people coming together to achieve something excellent".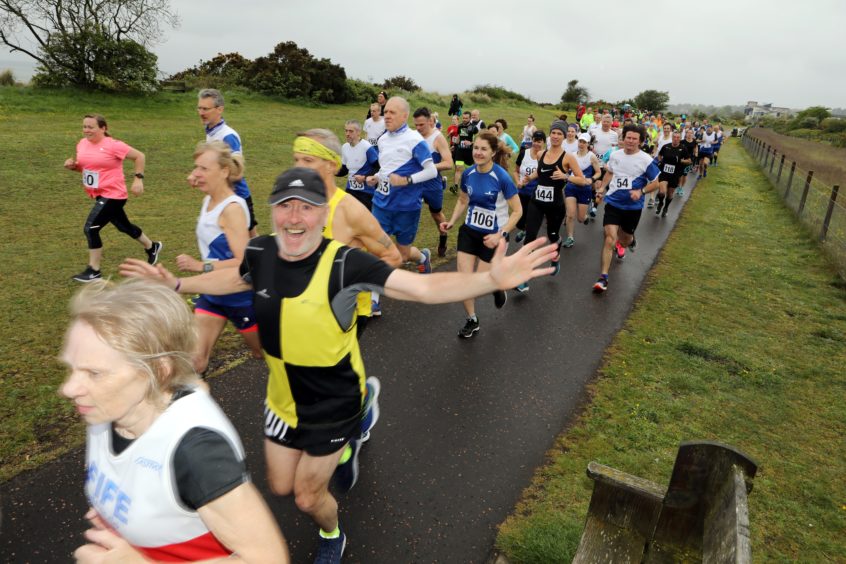 "It's still quite recent so we are still learning how to experience each day without being able to share it with him," she said.
"There are times when moving forward doesn't feel at all right, but I know he hated the idea that he might hold anyone back, so we try to make the best of situations, for his sake."
She said the tributes since Mr Grewar's passing has been "hugely helpful" to the family and is helping them move forward.
"It reminds us that other people shared our love, and now our pain, for him," she said.
And the winner is… #10k pic.twitter.com/wk4cEbbobf

— Monifieth High (@MonifiethHigh) May 18, 2019
Monifieth High chemistry teacher David Sleigh, who is also a member of Fife Athletics Club, organised this year's event which included 175 runners.
He said: "The pupils really did take Donald to their hearts and he had a big effect on them – his life and legacy hasn't been forgotten at Monifieth since his death in January."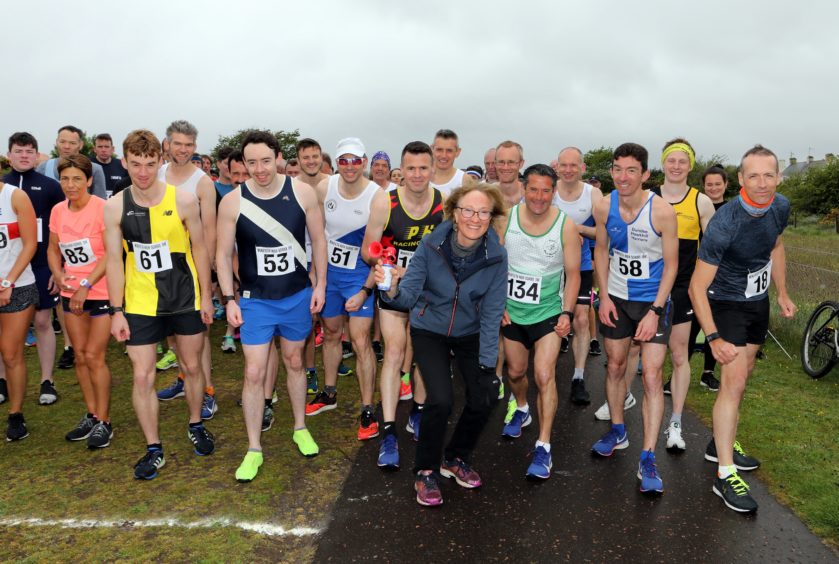 Monifieth High head teacher, MC McInally, said: "We have run our 10k for school funds but last year when we were introduced to Donald we formed a relationship and the school kind of 'adopted' him as a truly inspirational person and we gave our fundraising to MND. This year we are donating our race tea funds to MND and we believe it will be a healthy contribution."
Mr Grewar, who taught in America and New Zealand as well as in several Scottish schools including Brechin High, Hazlehead Academy and Lathallan, arrived at Madras in 2008.
He and his wife Mindy have two children, Mairi and Calum.