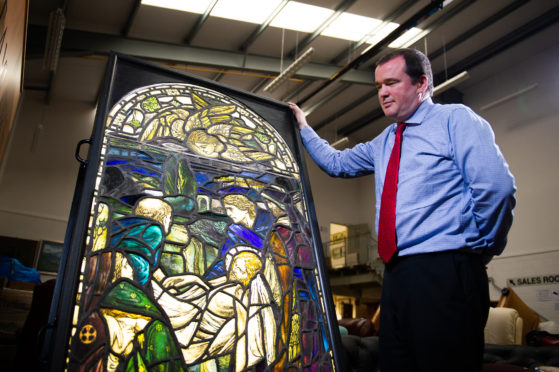 Panels from a long-lost Angus church, which were due to be destroyed, have been rescued from a nearby building.
The panels were designed by Douglas Strachan who is best known for his windows at the Peace Palace in The Hague, at Edinburgh's Scottish National War Memorial, and in cathedrals and churches throughout the UK.
They will be sold at Taylor's Auction Rooms in Montrose on June 1 and are expected to fetch between £300 and £500.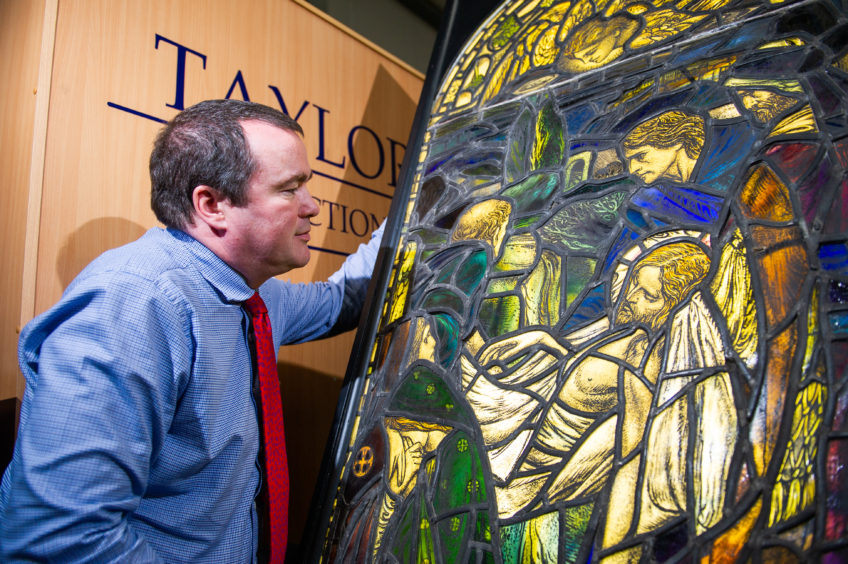 Jonathan Taylor, sale room manager at the Brent Avenue venue, said: "It's unusual to get a piece of leaded glass of this size by a designer of such importance.
"It's a lovely piece and it's mounted and it looks really good. We are delighted to be selling it and expect it will generate a lot of interest."
The panels comprise the upper right section of a large two-light window which was removed from St Luke's and St John's Kirk in Montrose when the church was decommissioned.
They were designed in 1912 by Strachan who was considered the most significant Scottish designer of stained glass windows of the 20th Century.
Strachan's work can also be seen in the Lowson Memorial Church in Forfar and he often used richly coloured, thick uneven glass, known as early English or Norman slab glass in his work.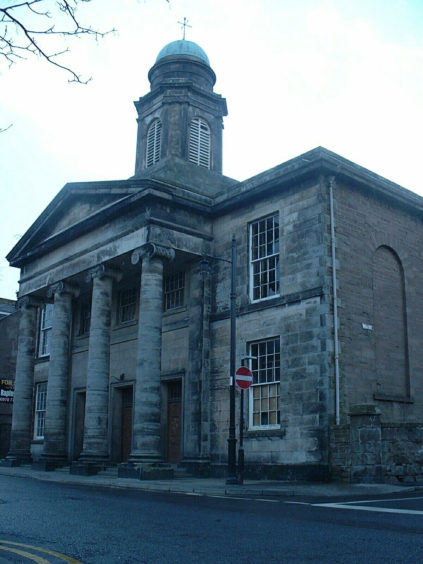 Born in Aberdeen in 1875, Strachan's reputation was established when he won the competition to deliver the British contribution to the Palace of Peace in The Hague.
He was also known for his paintings, murals, and illustrations.
St Luke's and St John's was built in 1829 by William Smith before a hall complex was added in 1892.
It was originally built as a chapel of ease for the parish church, but was united with St Luke's in 1953.
The last service at the church was in June 1977.
In recent years it was the offices of a newspaper which resulted in alteration to the interior of the B-listed building.
The interior was gutted and turned into two stories of offices and other rooms.
A floor was inserted across the original gallery to make a second storey.
The marble supporting columns of the gallery still survive.