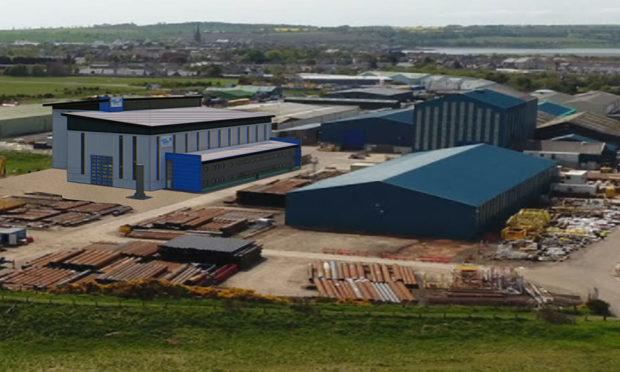 A multi-million pound investment by a leading engineering company should give Angus the confidence to believe it can be the "powerhouse" of Scotland's north east, the area's economic development spokesman has said.
However, councillor Braden Davy has stressed investment in roads, rail and broadband will have to follow to ensure the county reaps the benefits of the Baker Hughes General Electric scheme at Montrose.
Mr Davy made the call as he welcomed an update report on the progress of projects associated with a memorandum of understanding signed between Angus Council and Baker Hughes last December.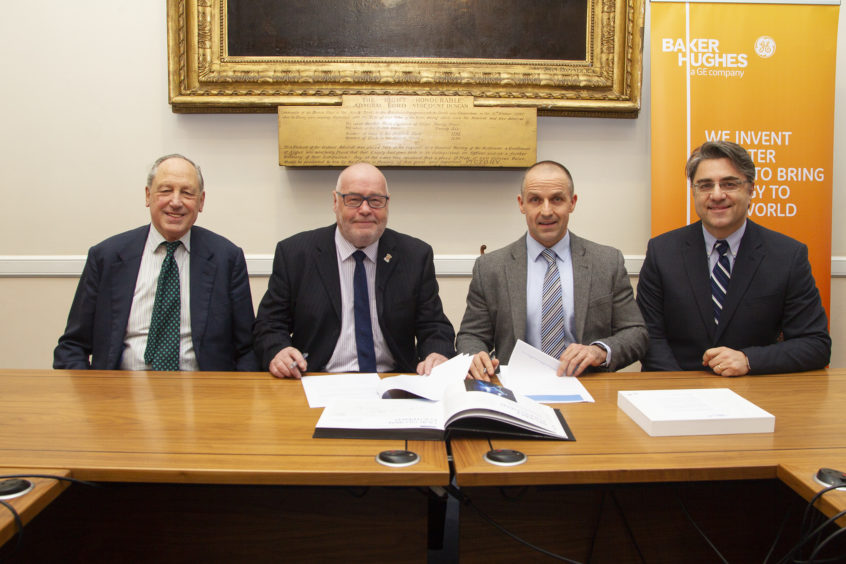 Deputy Leader of Angus Council Angus Macmillan Douglas, Council leader Councillor David Fairweather, Graham Gillies, Vice President, Subsea Production Systems, BHGE and Lorenzo Romagnoli
Global Supply Chain Director at Baker Hughes at the signing of the Memorandum of UnderstandingA centre of excellence at the heart of the £30m-plus Montrose campus is due to be officially opened next month.
Mr Davy lauded progress in the initiative, as well as the success of the south Montrose scheme where a council investment of £3m had helped lever an additional £100m in private funding.
"It shows the good work we can do if we work in partnership with private businesses," Forfar Conservative Mr Davy said.
"The report shows the potential through the north Angus masterplan to deliver real economic prosperity, jobs and opportunities for the whole of Angus.
"Baker Hughes has given a huge vote of confidence in Angus," he added.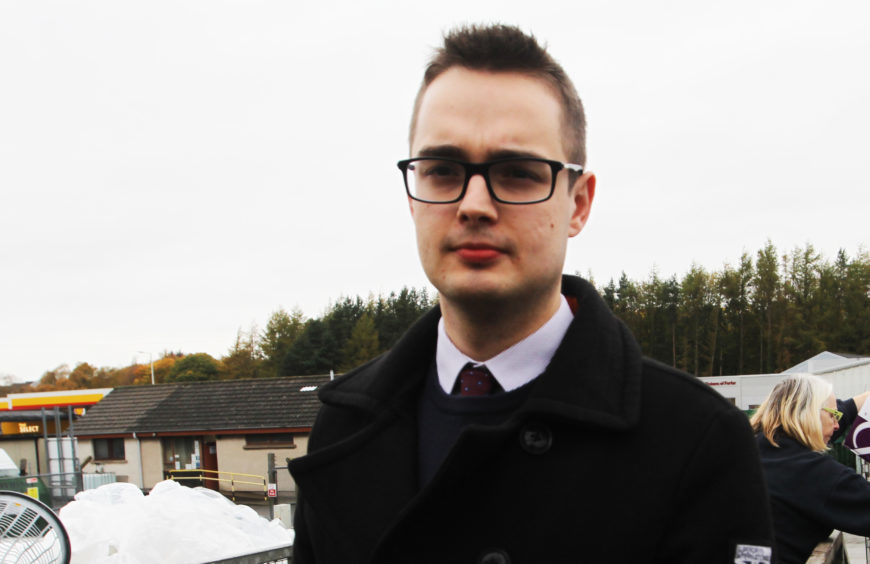 "However, it also needs to come hand-in-hand with infrastructure development. We need to make sure we invest in our rail head, and build the facilities at Montrose station to make Angus north an area people want to live and work
"The north of Angus, and Angus as a whole, has huge potential to be the powerhouse of the north east economy, but we need to provide the roads, the railway and the broadband to make sure this happens."
Plans for the £31 million centre of excellence, which is expected to create 100 jobs, were unveiled last year.
First Minister Nicola Sturgeon announced a £4.9m Scottish Enterprise grant to help Baker Hughes establish the centre at its 35-acre Charleton Road site.
Baker Hughes said the test and assembly, research and development and workforce training facilities will be among the most advanced in the world.
Montrose SNP councillor Bill Duff added: "Montrose is lucky to have a number of oil engineering companies, and Baker Hughes is one of the biggest.
"Together with GSK, I think Montrose is very fortunate to have both companies in the town providing a lot of well paid employment."