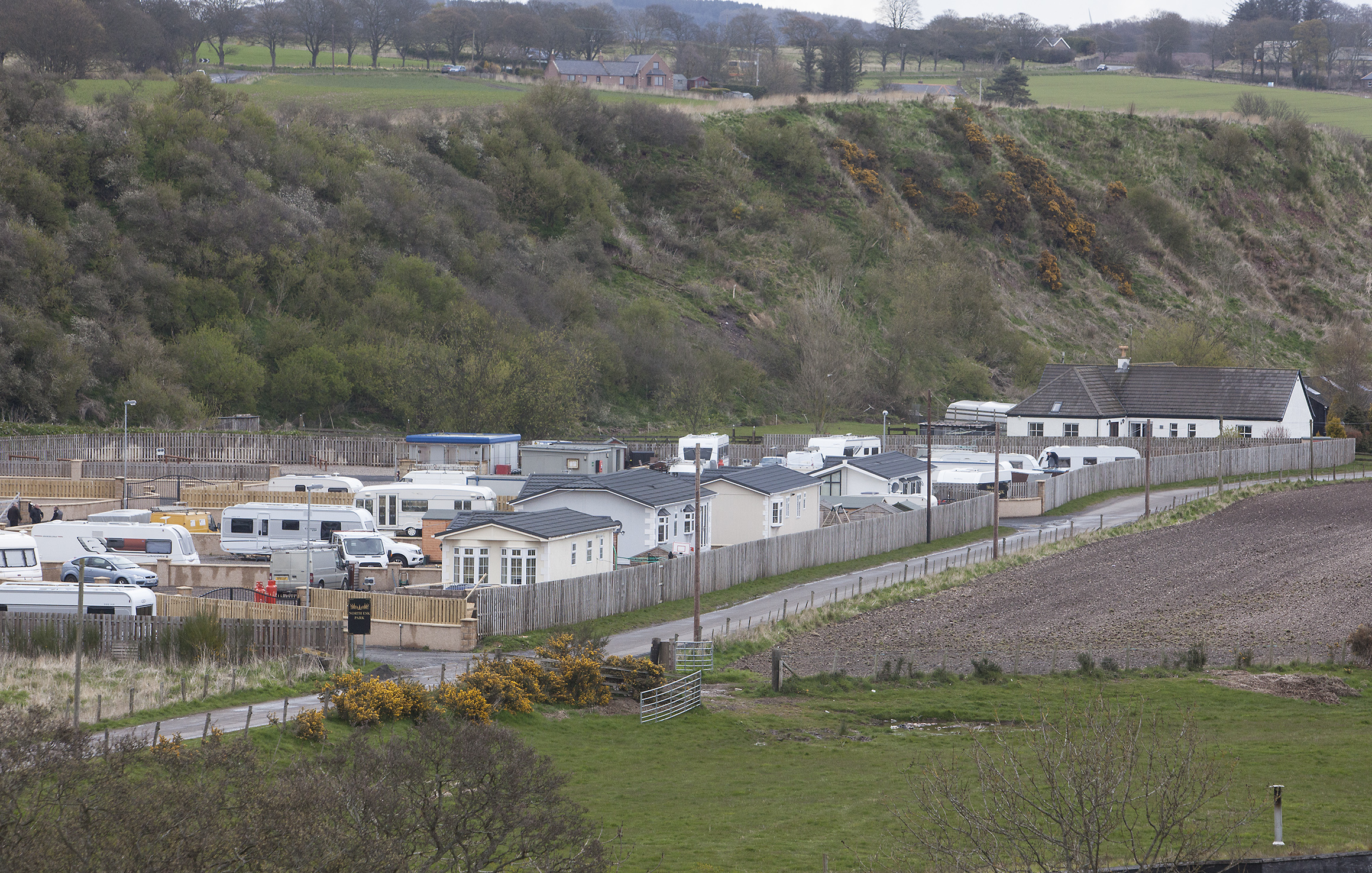 Environment experts whose objections over flooding led to planning permission being withdrawn for a Travellers camp near St Cyrus are facing accusations of "discrimination" against the community.
Planning consultant, Alan Seath, representing the Travellers group which has been living at the developed River North Esk site since 2013, has called for internal investigation into the actions of Scottish Environment Protection Agency (Sepa) staff who have provided advice on the application.
Aberdeenshire councillors voted overwhelmingly to grant retrospective permission for the creation of an official Traveller/Gypsy halting site in 2016.
Scottish ministers overturned the decision after experts at Sepa objected, revealing the site had flooded in 2002, 2012, 2013 and 2015.
---
>> Keep up to date with the latest news with The Courier newsletter
---
Staff at the government agency argue their actions were fulfilling their statutory duty to "protect people and property from flood risk."
Mr Seath has called for the investigation, arguing Sepa staff have been: "uncooperative, exceeded roles and responsibilities of the organisation, provided incorrect and outdated information and breached informal agreements."
He added: "The agency is guilty of indirect discrimination against the Travelling community."
Mr Seath has sent a letter to the agency, copied to the Coalition of Racial Equality and the Rights Equality and Human Rights Commission.
He said: "Based on the evidence and experiences of the consultancy team, and the residents, it is difficult to arrive at any other conclusion than Sepa staff have failed in their Public Sector Equality Duty.
"They have not fostered good relations and appear to have exercised indirect discrimination. The residents have been put at a disadvantage through the actions of Sepa," he added.
A Sepa spokesperson said:  "Based on the information and evidence we hold, the majority of the site is a flood risk.
"This application has been treated the same way as any other planning application where a site may be vulnerable to flooding."
She said one of the body's roles in the planning process was "to provide expertise to ensure people and property are protected from flood risk."
"The cornerstone of sustainable flood risk management is avoiding flood risk in the first place.
"We were asked by the planning authority for advice in relation to flood risk at the North Esk Park site and we provided that advice.
"Sepa provides objective information on flood risk; it is then up to the planning authority to make a judgement on whether the site is suitable for people to live on, taking flood risk as one factor."
Aberdeenshire planners have recommended refusing a fresh application at the site before a decision is made by councillors in June.