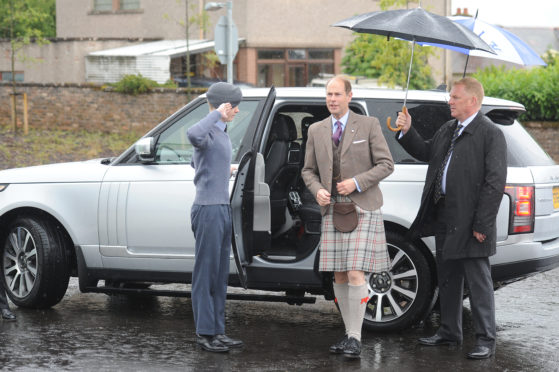 Preparations are under way for the first visit of the new Earl and Countess of Forfar to the Angus town on July 1.
Prince Edward received the historic title in March as a 55th birthday present from his mother, The Queen, and the promise of an early visit to the burgh has been met with confirmation of the summer date.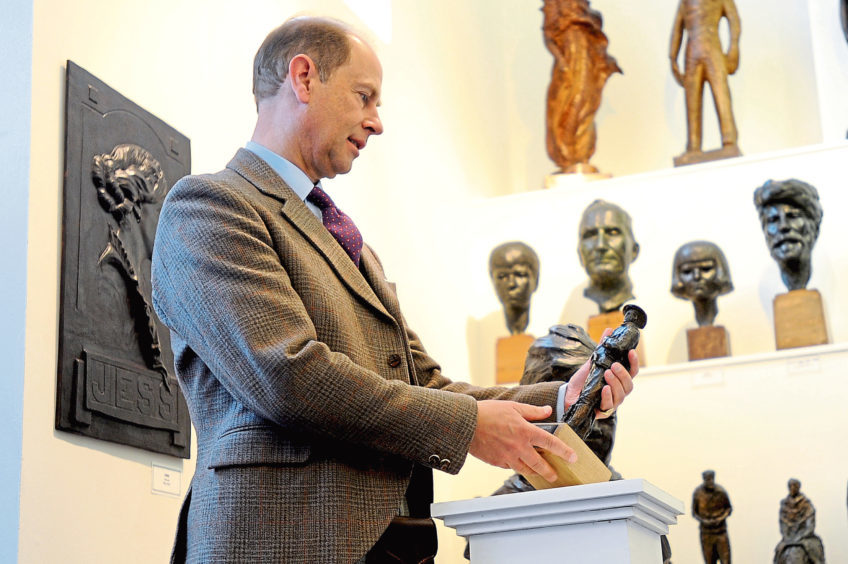 The Queen's representative in Angus, Lord Lieutenant Mrs Georgiana Osborne, said she was thrilled the Earl of Wessex and his wife, Sophie were coming to the county so soon after the title announcement and plans are afoot to make their day one to remember.
Birthday honour as Queen names Prince Edward the Earl of Forfar
"A Royal visit is always a wonderful occasion in Angus and we hope the people of the town will turn out to welcome the new Earl and Countess of Forfar," said Mrs Osborne.
"I was delighted when the Queen bestowed this very old Scottish title on Prince Edward on his birthday."
Earl of Forfar proves to be a prince among men despite Forfar Gala snub
"A busy programme is being planned for them to enjoy and we hope they will be able to see many different aspects of the community."
Youth organisations are set to play a major part in proceedings, with much of the programme centred around the town centre.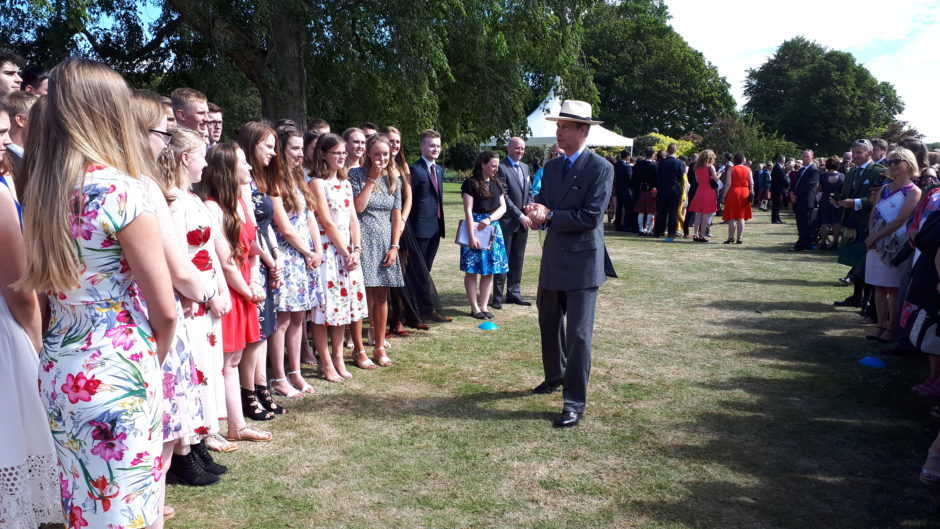 "The full details of the day will be released nearer the time and a lot of work has already been done behind the scenes to make it a memorable day," the Lord Lieutenant added.
The couple will be known and the Earl and Countess of Forfar on visits north of the border, bringing back into use a title created in 1661 and first held by Scots peer Archibald Douglas, the youngest child of the Earl of Angus and 1st Earl of Ormond.
The second Earl of Forfar, also Archibald Douglas and the only son of the first Earl, died on December 8 1715 at the Battle of Sheriffmuir, aged 23, at which point the title became extinct.
Prince Edward and Sophie are no strangers to Angus and two years ago he attended a 40th anniversary celebration event at the Montrose studio of sculptor William Lamb before visiting Brechin Community Campus for a Duke of Edinburgh's Award Scheme event, of which he is a trustee.
The Earl and Countess also visited the Queen Mother's childhood home of Glamis Castle for a day of Angus celebration in honour of the Queen's golden jubilee in 2002.