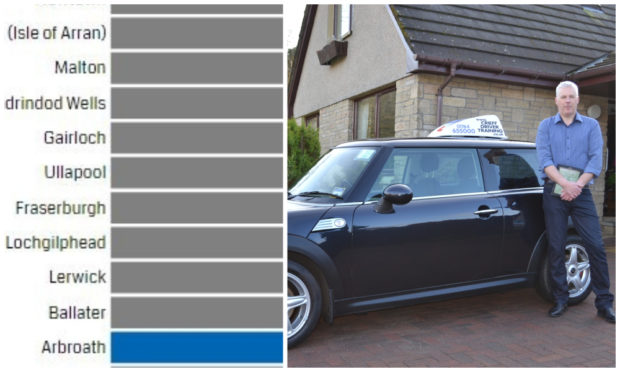 A pair of Perthshire towns have been named the best in the UK for driving test pass rates.
Learners in Pitlochry and Crieff are most likely place to sail through first time and with zero faults, according to the DVSA.
Pitlochry topped the list with 17.2% of drivers attaining perfect scores on their first test, with Crieff in second at 10.9%.
Elsewhere in Courier Country, Arbroath, Montrose and Forfar scored highly, with 6.6%, 5.9% and 5.2% respectively.
For general passes, 80.5% managed to get through first time in Pitlochry, with only Inveraray scoring higher. In Crieff, the rate is 74.5%.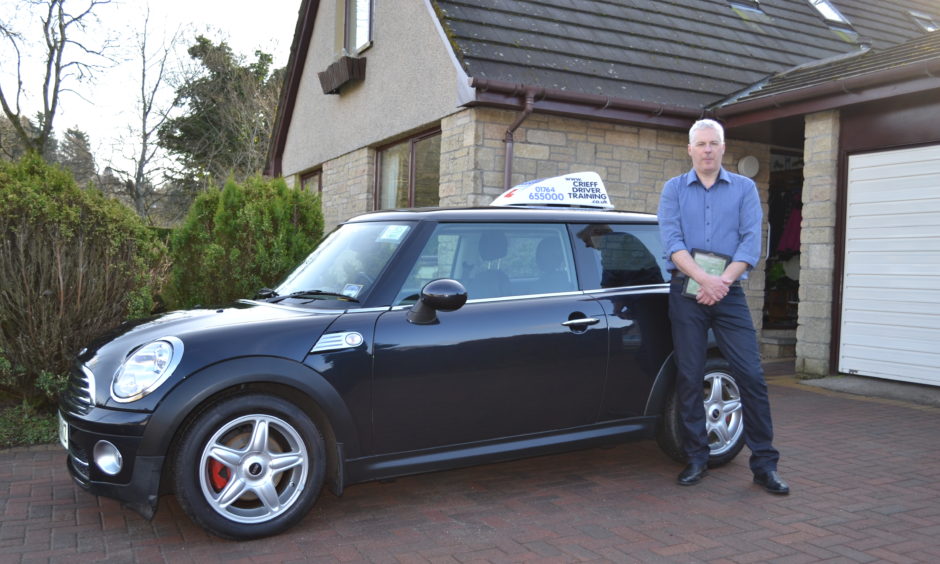 Stewart McIlvride of Read the Road driving school in Crieff said the relatively quiet roads were a factor but local learners also deserved much of the credit.
"I've had 11 tests this year and only had my first fail this week," he said.
"The reality is that the better trained you are, the more likely you'll pass."
Stewart has been an instructor for more than 20 years and used to work in Glasgow and Paisley, where the conditions were very different.
"There are only three instructors in Crieff and one in Muthill, and they're all independent and full time," he added.
"There's not one simple answer to the success rate. Crieff is quite small and it's less complex than Stirling or Perth or larger cities like Glasgow or Edinburgh.
"The examiner who works here is a former instructor and is great to deal with. He's not soft, but he has empathy for students' nerves and has a good manner."
The sleepy nature of the roads around Crieff means learners have to venture further afield to ensure they are prepared for modern motoring when they finally rip up their L plates.
Stewart said: "I've had students go to every test centre in Glasgow, so I know what it's like to instruct in busy places. That's why we always recommend going to Perth for some lessons.
"We always go to Broxden and Inveralmond to tackle the bigger roundabouts and drive on the dual carriageway. We also go down to Stirling services on the motorway.
"Before sitting the actual test, we try to conduct two or three mock tests first. Driving is like everything in life – the more you practise, the luckier you get."
Stewart's wife Dawn, a former instructor, said coming from a small community means instructors are invested in ensuring their learners are ready for anything.
She added: "We're in a rural area, it's a small town and most of the people we teach are the same age as our boys.
"Road safety is really important, and we teach people to drive, not just how to pass their test.
"We know the statistics about young people on country roads being the most likely to be involved in crashes, so road safety means a lot."