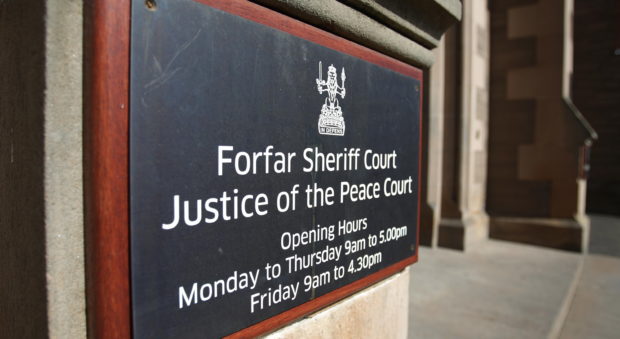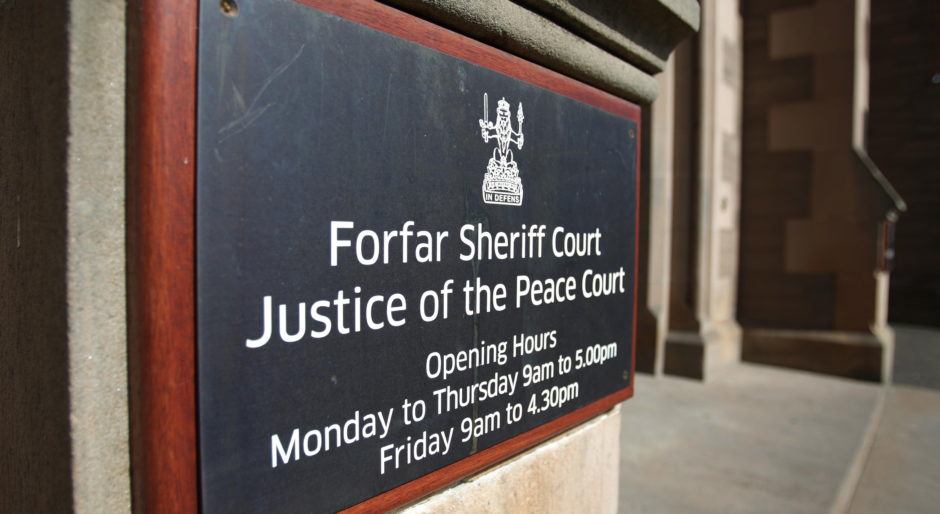 A former heroin addict who admitted assaulting a man in a Forfar garden has been jailed for four months.
David Reidie, 35, of the town's Kemsley Place, repeatedly punched Stuart Lees on the head and pushed him on the ground after he claimed he was "taunted" by the complainer
The court heard there was history between the two with Mr Lees being in debt to Reidie.
Depute fiscal Bill Kermode said Mr Lees, 39,  had been working in his front garden in Fruithill on July 8 when the assault took place.
"At 5.20pm he saw a figure running past the front of his garden and saw the accused in the driveway," said Mr Kermode.
"He stood up and the accused began punching him.
"Mr Lees was waving his arms, however he was pushed backwards, stumbled and fell on the ground.
"The accused was shouting and screaming."
Mr Lees's mother stood between her son and the accused and said she was going to phone the police.
Officers went to Fruithill at 6.50pm and eight days later, on July 16, Reidie handed himself in.
Solicitor Gary Foulis told the court his client, who appeared from custody, accepted this had been a "rather unsavoury incident."
"Up until recently they have been very good friends for a number of years," he said.
"Lees was in debt to Reidie."
He acknowledged his client had "a significant record", adding: "It is not something I want to underplay
"He was walking to the shop and was taunted by the complainer, it was an assault and he has pled guilty," said Mr Foulis.
"He knows what is expected of him.
"He is the father of two children, he was addicted to heroin but has been clear for some considerable time and is now on methadone.
"He is not working and spends his time with his partner and children at their home in Forfar."
Reidie admitted breaching bail conditions imposed on him on June 17 2019 at Forfar Sheriff Court, and assaulting Mr Lees on July 8 2019 at Fruithill.
Sheriff Keith O'Mahoney told Reidie he had a lengthy record and jailed him for four months.