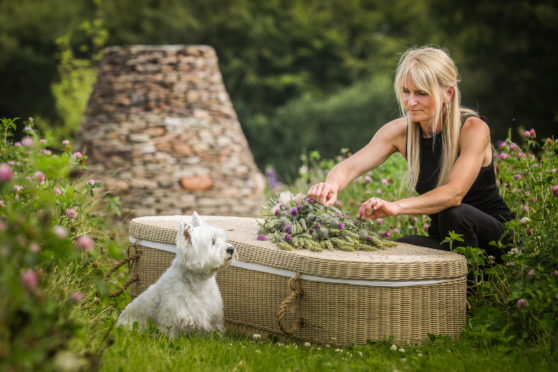 A green burial site in Angus has proved a popular final destination for a growing number of eco-conscious individuals.
More than 50 families have already chosen an environmentally friendly send-off at the CairnBrae Natural Burial Ground following its opening 12 months ago.
A natural burial involves the body's natural return to the earth in a bio-degradable coffin or urn without the use of preservation chemicals that can pollute the ground.
Families plant a tree to remember their loved ones or place an inscribed memorial field stone on the grave following burials involving biodegradable coffins.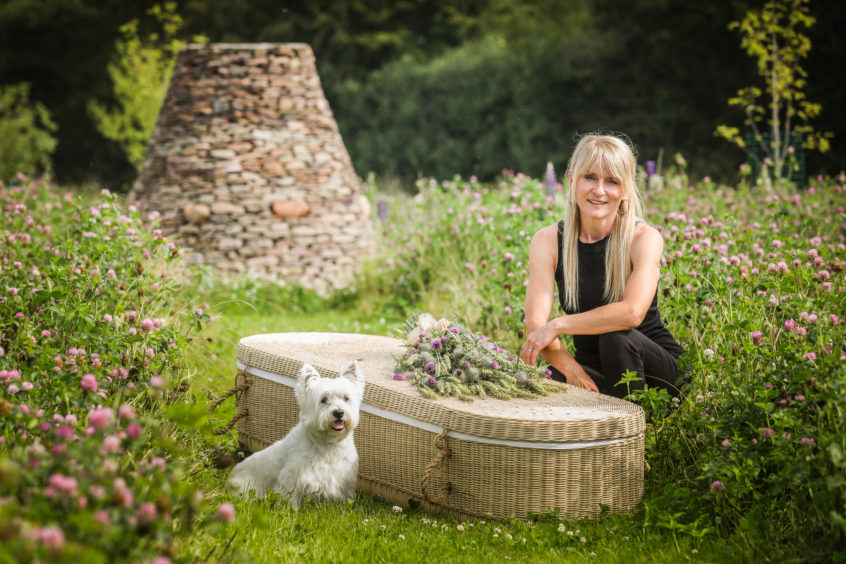 Owner Alma Kettles said the site opposite Kellas Wood near Dundee is attracting an abundance of wildlife and families "love the fact that their loved ones are rarely alone here".
She said: "Aside from meeting and supporting families at what it typically a very traumatic time, we have been developing the burial ground to enhance its appeal to wildlife.
"Given the number of deer, foxes and hares we've seen here, what we're doing seems to be working.
"As more trees are planted over graves, the woodland will develop, each tree acting as a living and breathing legacy to the deceased.
"It is rewarding to know that the place we have created offers comfort to them and is somewhere they can connect with and watch their loved one's memorial tree grow tall.
"Families love the fact that their loved ones are rarely alone here with so much wildlife running around.
"It's not uncommon to find a flattened patch of grass next to a grave where a deer has had a sleep over."
Four memorial oak benches made from wood rescued from a local timber yard's reject pile have been added and bird boxes made from old potato palettes were home to nesting blue tits this year.
Tayside Biodiversity Partnership has also been working with CairnBrae and 56 different species of moths have also been identified at the site.
CairnBrae has also started a silver birch tree nursery with plans to plant another 60 meters of hedgerow around the memorial cairn before Christmas.
CairnBrae is also on the list to receive a sapling from the oldest tree in the UK, the 5,000 year old Fortingall Yew in a churchyard in Perthshire.
Alma said a five-star bee hotel is also on the 'to do' list at CairnBrae which has been nominated in the 'Best Eco-Friendly' category at The Scottish Funeral Awards.
She said: "A natural burial is a simple concept and a return to old ways where remains or ashes are recycled back into the soil.
"It's been a privilege and an honour to have supported so many families in our first year and we aim to do exactly the same again in our second year."