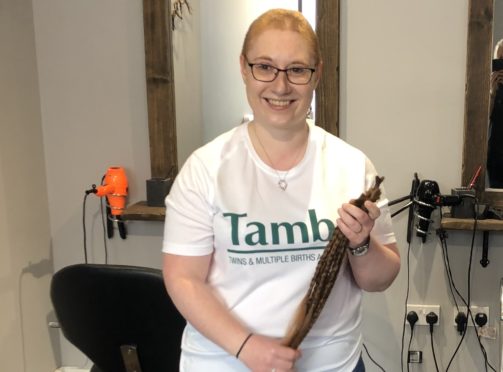 An Angus mum has shaved off her long hair to support a charity which helps families with twins.
Angie Barr, who works as a clerical officer for Angus Council gave birth to twins Lewis and Faye after a struggle to conceive.
The Kirriemuir mum, who got married in April, said she has wanted to give something back since the birth of her two twins, who are now two-and-a-half and decided to ask for sponsorship to cut off her hair, which reached the base of her spine.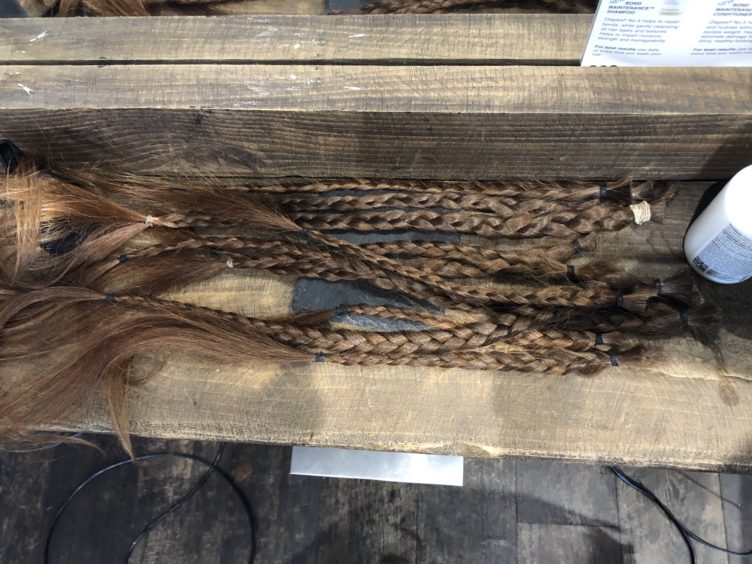 Tamba is the only UK-wide charity supporting all families of twins, triplets or more.
The charity supports families from pregnancy and birth, through to parenting toddlers, school-age children, teenagers and into adulthood.
"After a long time going through fertility treatment I am so lucky to have wonderful twins Lewis and Faye who keep me incredibly busy," said Angie.
"I've had a lot of information and support from the twins and multiple birth charity Tamba, so I decided I wanted to give something back.
"I'd been growing my hair for more than two years and thought a head shave would be a great and fun way of raising funds for Tamba.
"I was also able to donate my hair to The Little Princess Trust which provides real hair wigs to children and young people with hair loss due to cancer treatment or other conditions, which was suggested by the Hair Lab who shaved my head.
"My friends and family have been really supportive, although my wife Mandi has said I look like 'Oor Wullie' now!
"I was as bit worried at how the twins would take it with them still being really young, but Lewis wasn't fazed at all and Faye was fascinated when she saw it."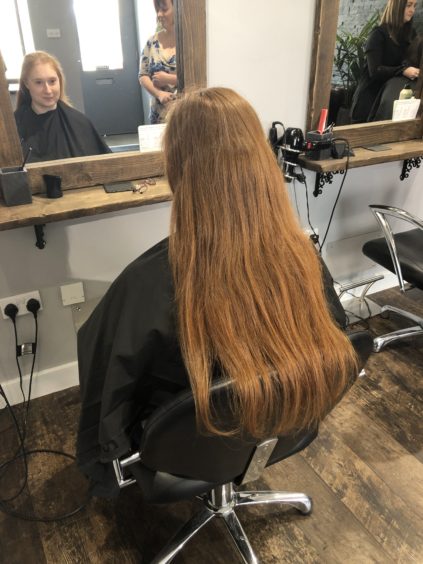 Tamba's mission is to provide families with the information and support they need to enable them to thrive.
Tamba also offers help, information and advice online, over the phone, or via Twinline, which is a freephone service.
Shelley Smith, head of fundraising at Tamba, said: "What Angie has done is truly remarkable – her hair was so long.
"We're so incredibly grateful to Angie and indeed anyone who wants to take on a challenge to raise funds for the charity, for supporting our vital work. We simply wouldn't exist without these fantastic people."
People can still donate to Angie's fundraising page at www.justgiving.com/fundraising/twinbubs
Tamba also engages with local maternity units, clinicians and the Scottish Government on issues affecting multiple birth families and support a number of twins and multiples clubs.