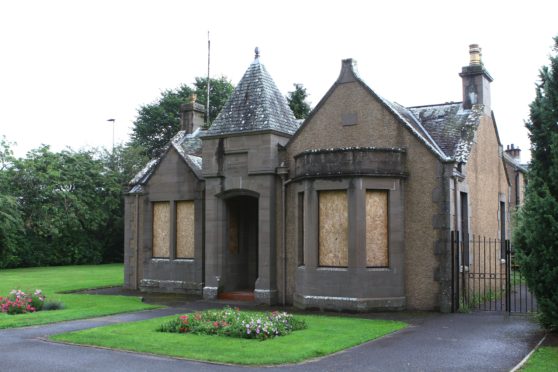 A boarded up former keeper's cottage in an Angus public park could be put up for rent in a bid to protect the area from vandals.
The substantial stone built property, which sits at the Glamis Road entrance to the Boyle Park in Forfar, has been vacant for a number of years.
Locals say if the building was occupied it would act as a deterrent against hooligans who have ripped out plants and caused damage around the park.
Colin Brown, independent councillor for Forfar and District, has now revealed he is in discussions with council officers in the hope a tenant can move in at the earliest possible date.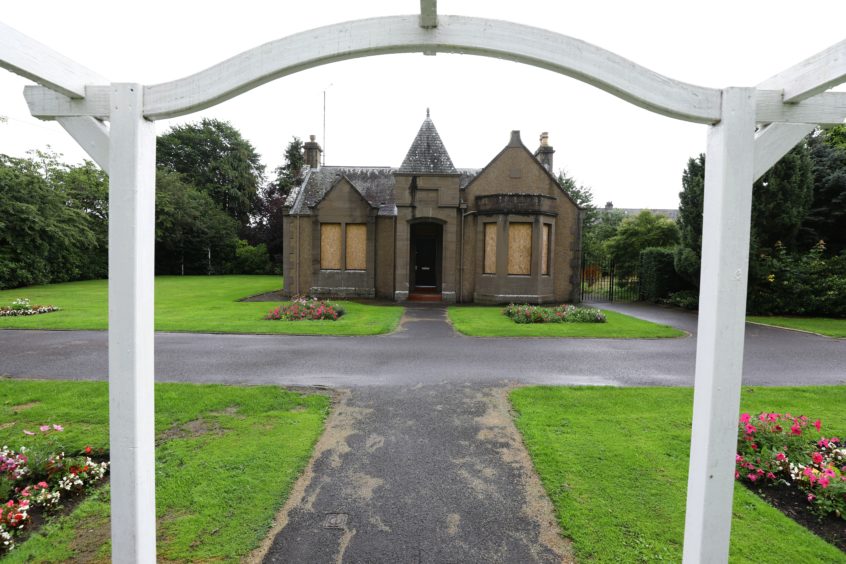 He said he did not want to see the building sold off, as  happened with a similar home in the Reid Park, which was sold by the former Angus District Council in 1992.
Mr Brown said: "I am keen to have this house back in use.
"I am in discussion with officers regarding the possibility of renting it to someone with a preference for a garden and the upkeep of the exterior of the building.
"I want to see it rented out and would not allow it to be sold off."
Repeated acts of vandalism have plagued the park, which opened to the public in 1937.
In May, flowers and bedding plants were ripped from the soil and strewn around.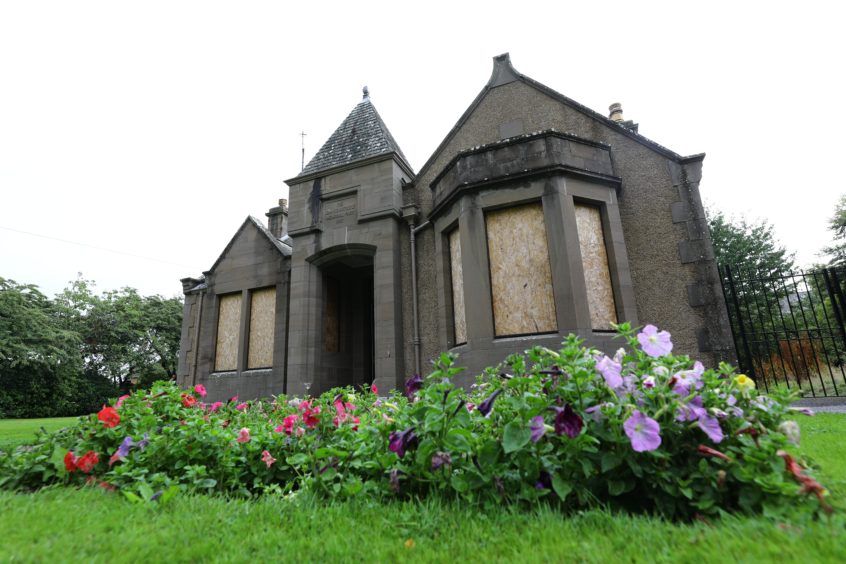 Five years ago volunteers from Forfar in Flower rallied nine local community groups to plant separate flower beds alongside and opposite the lodge house. However, last year Forfar Rotary Club threatened to walk away after their plants were removed and destroyed by "mindless idiots."
Councillor Lynne Devine, SNP member for Forfar and District and founder member of Forfar in Flower, raised her concerns about the vacant building with the council more than a year ago.
She said: "I understand there is a very difficult process to go through as it sits on Common Good land.
"There will therefore be lots of legalities to be overcome, but the intention is definitely for it to become a home for someone. Unfortunately that won't be soon."
An Angus Council spokesperson said: "Options are being explored to bring Boyle Park Lodge back into use as housing.
"A report will go to councillors in the coming months."