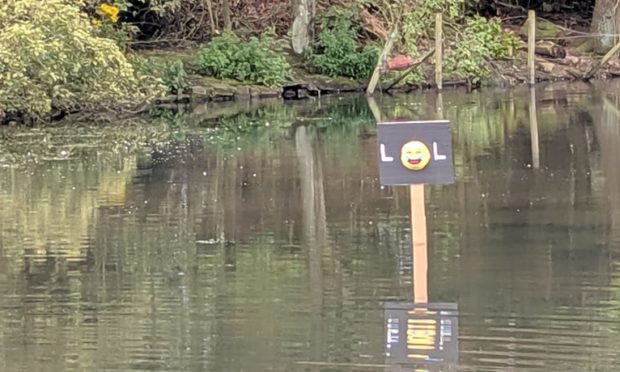 Prankster artists have replaced the mysterious statue which appeared in Arbroath's Keptie Pond over the weekend with a laughing sign.
Locals reacted with disappointment and humour to the latest strange twist in the saga of Keptie Kev yesterday after the statue attracted crowds to the pond across the weekend.
One, Gary Lloyd, who works in retail in Dundee, said: "I want to see the next line in the story."
The silver humanoid figure, which was positioned knee deep in the water in front of the old jetty, was compared to an alien when it first appeared at dawn on Saturday.
It was initially nicknamed Mirror Man, after a similar piece from Loch Earn, but Keptie Kev seemed to stick.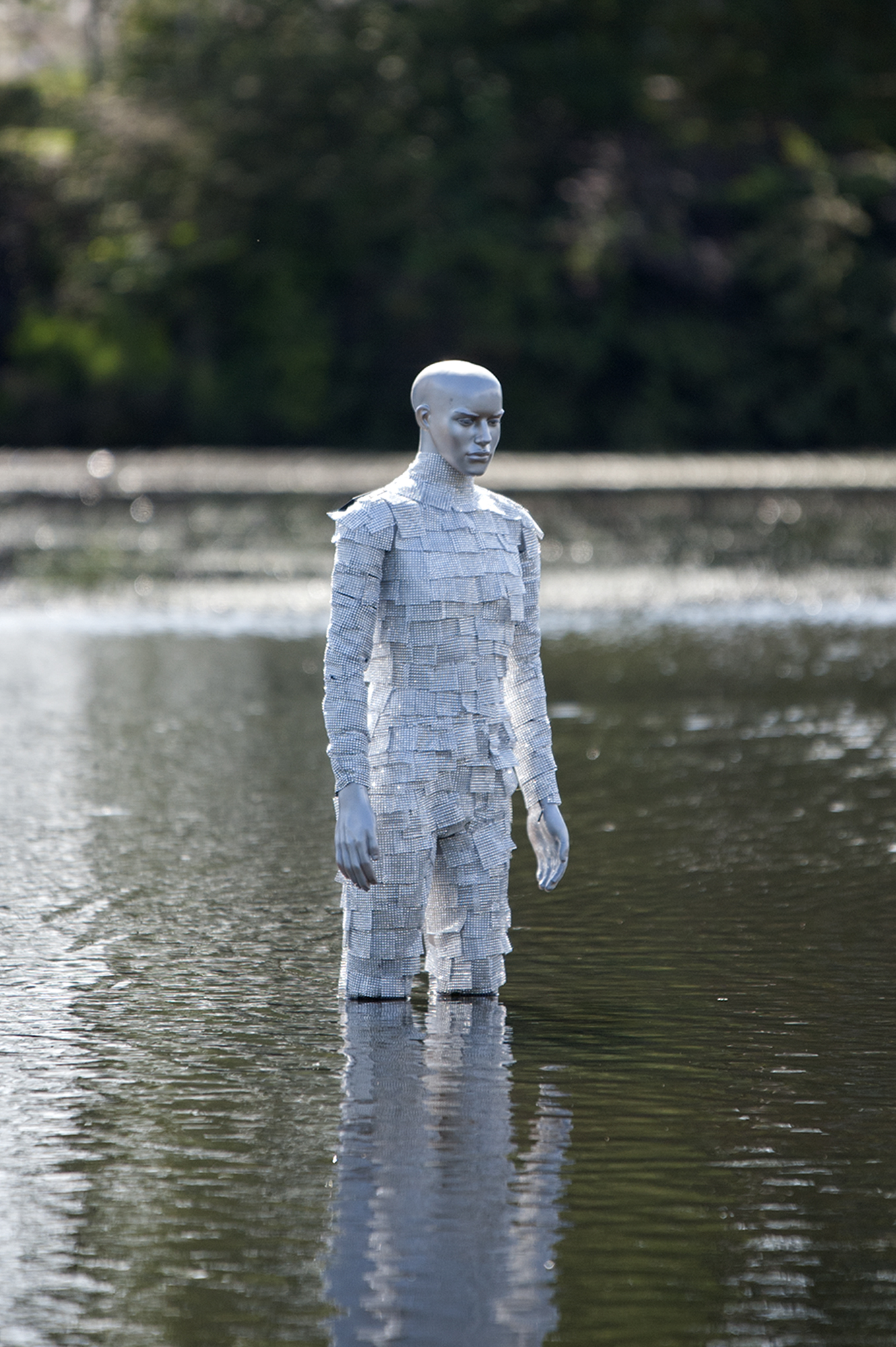 The piece became a social media sensation with crowds flocking to see the statue in person, delighting many when it lit up as darkness fell on Saturday night.
A local business even produced T-shirts reading I Love Keptie Kev.
However, visitors to the pond were disappointed to find a sign reading LOL (for laugh out loud) had been put in its place on Wednesday morning. The artists used an emoji crying with laughter rather than an O on the sign.
Passersby wondered if the artist, or artists, behind the original piece were responsible for the swap.
Lynn Mackie, an NHS support worker from Montrose, said: "It's a bit disappointing. I thought I'd come down and take some pictures of it then somebody told me it has gone and it's LOL time. It's a shame because it's attracted a lot of attention."
Craig Borland, a countryside ranger from Friockheim, preferred to focus on the humorous side.
He said: "I think it's really funny.  The fact that whoever put the first one up has put this up as a joke. We were planning to come and see the statue but then discovered it had disappeared.
"It could be part of a new unlikely guerrilla art work across the area. We will wait and see."
Bob Middleton, a member of volunteer group Keptie Friends, which maintains the pond, said the identity of those behind the piece was still "a real mystery."
"Nobody knows who it is," he said.
"The pond is muddy and it is deep in places so they must have had wet suits or a small boat.
"We were hoping it was going to stay – look at the crowds that were here at the weekend. We have a fete on Sunday so it would have been good to see it there."
He said he only had one message for the artist: "put it back please."