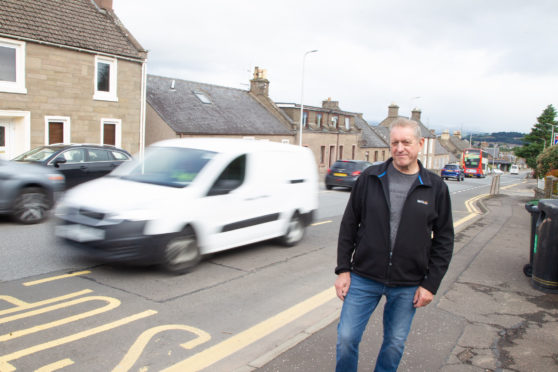 Fed-up Forfar residents are gearing up for a fight to slow down "thundering" traffic on one of the busiest approaches to the town.
Round-the-clock vehicles on Dundee Road are being blamed for making life a misery and one campaigner has suggested speed humps should be considered for the gateway stretch.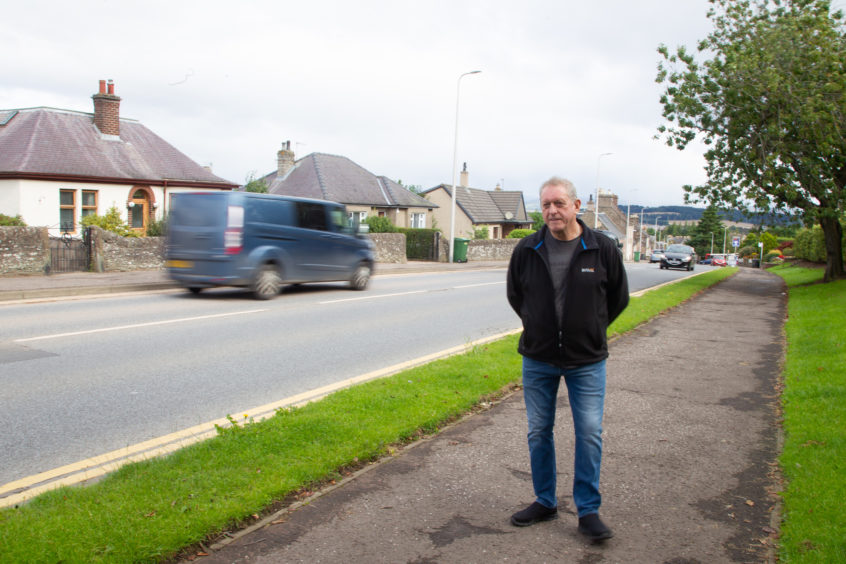 Council chiefs have rejected the noise complaints and a call for extra speed cuts, but a local councillor is preparing to take on officials over what he has described as the "obvious need" for additional safety measures.
Long-time Dundee Road resident Graeme Laird, 65, said: "It's a problem that just gets worse and it's completely intolerable living here now – traffic is thundering down the road and we can't open our windows.
"There's no traffic calming, big trucks are coming through at one and two in the morning and we have to live with this nightmare.
"The council have brushed this under the carpet for so long, but I've spoken to neighbours and we are determined to keep the momentum up on this now.
"Absolutely nothing has been done to reduce the volume of traffic or bring its speed down. If it requires a petition we will do that and see if they ignore it, but I want my house to have a value and this situation is doing nothing for that."
Dozens of new homes are about to be added to the area on the site of the former Guide Dogs for the Blind training centre.
Forfar Conservative councillor Braden Davy said: "It is obvious the need for additional measures on Dundee Road.
"A recent speed survey has been done, but this may be skewed as it measured cars going both ways, so may not take into full consideration the speed of traffic coming downhill into town, and it does show increased speeds.
"As Forfar is growing drastically this road will continue to get busier with more cars, lorries and buses using the route.
"Speeding continues to be an issue across town, and the sad matter exists that if all motorists obeyed the law there wouldn't be a problem.
"Councillors went against the official advice of officers to introduce a 40mph on Kirriemuir Road, and I believe there is scope to ensure additional measures are taken here," he said.
A council spokesperson said there is "no evidence" of speeding on the street.
"Council officers have dealt with reports of noise associated with perceived higher levels of traffic on Dundee Road," they said.
"The evidence does not support the need for any safety measures and there are no current plans to undertake any further surveys.
"Numerous speed surveys have been carried out on Dundee Road. These surveys show no evidence of significant speeding and there is no recorded history of accidents."