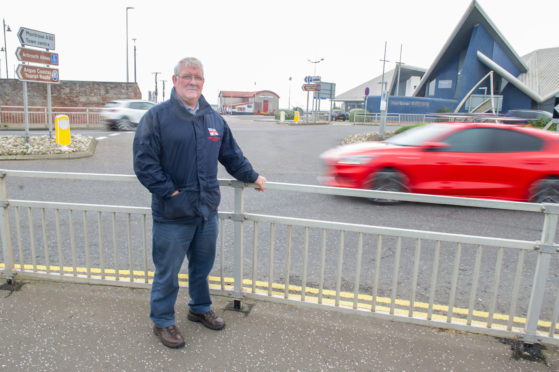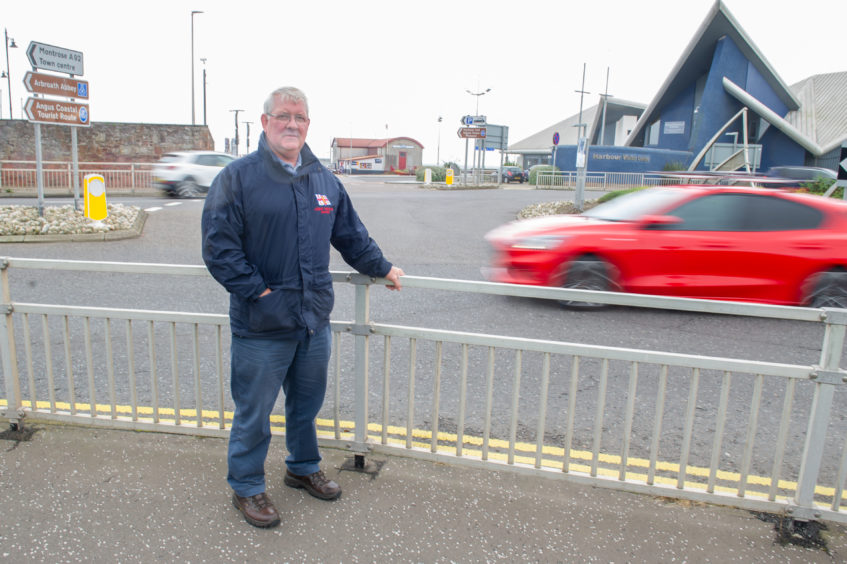 A blue light boss fears lives will be put at risk by what he has branded a "ridiculous" £6.9 million plan to put cycle and pedestrian paths on Arbroath's town centre dual carriageway.
Arbroath RNLI operations manager Alex Smith has said any delay to crew members responding to a 999 alert could be "critical" as they negotiate the route to the lifeboat station.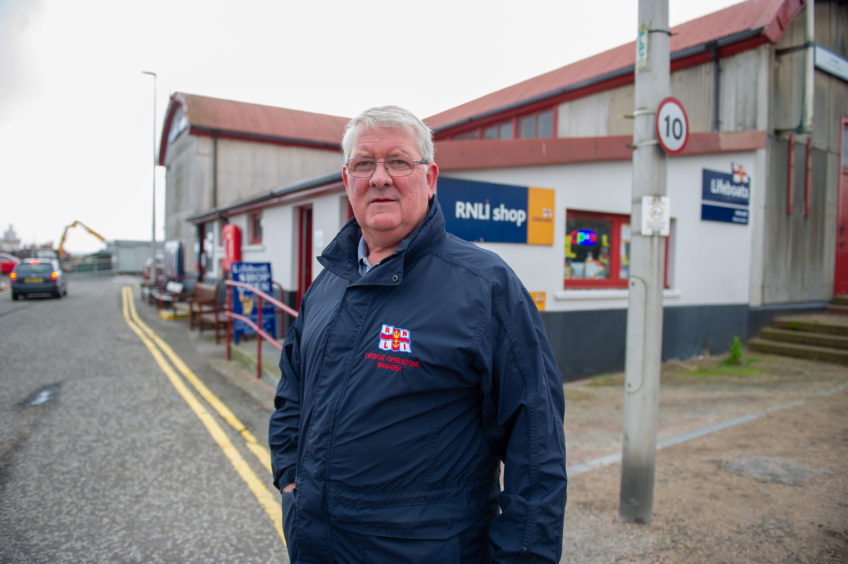 Mr Smith had described the scheme as a "recipe for gridlock" and claims he has encountered "100% opposition" to the scheme since its announcement.
The ambitious A92 proposal was declared a "stunning improvement" for Arbroath when it was announced the town would receive the massive Scottish Government windfall in a Tayside package which will also deliver £6.4m for the transformation of Perth's Dunkeld Road 'Motor Mile'.
The A92 is the only road access for volunteer lifeboat crew responding to an emergency call-out.
Mr Smith said: "The idea a cycle lane occupying half of the inner relief road will bring the town together and promote tourism is quite ridiculous.
"The Lifeboat Management Group met and there was no-one present who knew anything about this project even though it was stated that there had been a two-year consultation on it.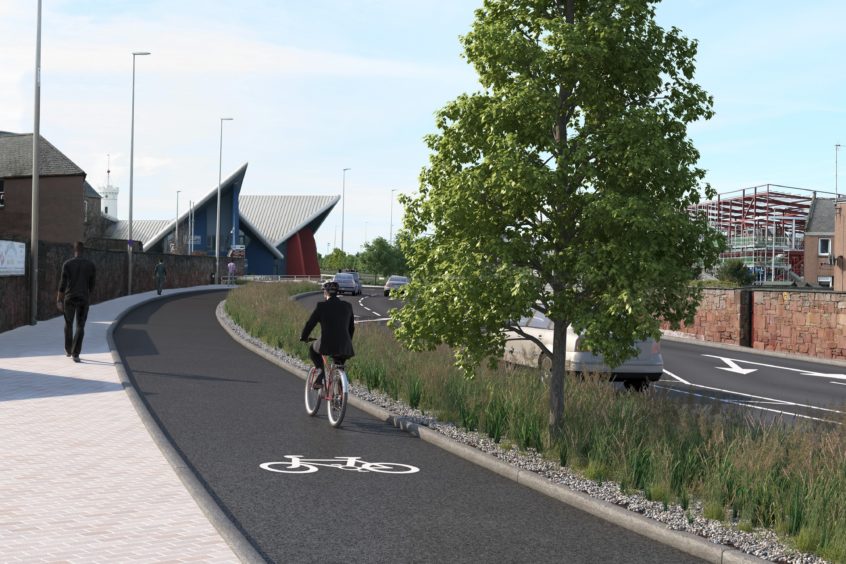 "We as a lifesaving organisation have great concern as to traffic congestion when paged for a call-out when every minute is critical for saving someone in distress.
"We can see serious problems with a single route through the town due to the heavy volume of traffic," said Mr Smith, who has already taken his concerns to the town's community council.
"There was a general feeling at that meeting that this project is offering no benefit and is a recipe for gridlocked roads throughout the length of the town.
"The dual carriageway does indeed split the town in two, but was also developed to relieve serious congestion as it was originally a single track road through the town and there was only a fraction of the present day traffic.
"All the people I have spoken to since this proposal came to light have been 100% against this plan being implemented.
"I was informed by the community council that there will be further consultation before any action would be taken and I am sure there will be many people in the town who would like to be made aware of and take part in these discussions."
Angus Council reject lack of consultation criticism
An Angus Council spokesman said: "Local concerns about the impact the dual carriageway has had in dividing the town have persisted for a number of years.
"Those concerns came to the fore again through a number of local studies and engagement events involving the local community in recent years. That includes the Place Challenge event in 2015, Arbroath town centre charrette in 2016, and Arbroath Town Centre Accessibility Study in 2017. Public engagement has been at the heart of all these projects and the community's views and opinions been channelled through them into the Arbroath Locality Plan, which has connectivity as one of the areas of action."
Engagement activity for the Active Travel Active Town initiative included public events at local venues.
"There has been engagement with local pupils, community groups and the Community Council; the opportunity to provide online comment; as well as publicity on our website supported by coverage on our social media channels and in the media," the spokesman added.
"Proposals are for more than just a cycle lane and include the realignment of junctions with filter lanes and synchronised traffic lights.
"These have been modelled along with the impact of future traffic flows and show no capacity issues at the junctions. Proposals also include amendments to traffic signalling to improve the flow of the road.
"The next stage of the project will involve live scenarios of the impact of revised lane space and traffic signalling. New segregated active travel routes so will provide opportunities for safer walking as well as enhanced crossings and landscaping as well as a cycle lane.
"Work undertaken on the project to date has been funded through the Sustrans Community Links programme. This has enabled consultants to undertake the technical feasibility and engagement work supported by members of staff from Angus Council.
"The community will continue to be involved and encouraged to have their say to inform the project as it progresses.
"The Active Travel Corridor study can be viewed on our website and online engagement activity can be found on Shaping Angus. Both these pages will continue to provide further updates on the project."