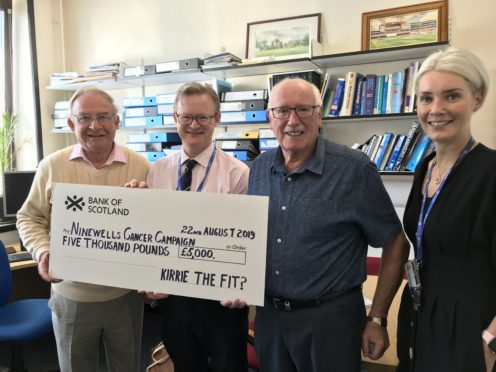 Retired Angus comedy heroes Kirrie The Fit? have vowed to continue to support the Ninewells Cancer Campaign.
Buchan exiles Allan Thomson, 73, and Bob Wallace, 76, have just broken the £23,000 barrier after donating a further £5,000 following their final fling.
The entertaining duo – who live in the same street – admit they are missing performing live but have no thoughts so far of pulling on their famous bunnets once again.
The pair have taken their special brand of humour from Kirriemuir to the rest of Angus and beyond in sketches and poems written in broad Doric.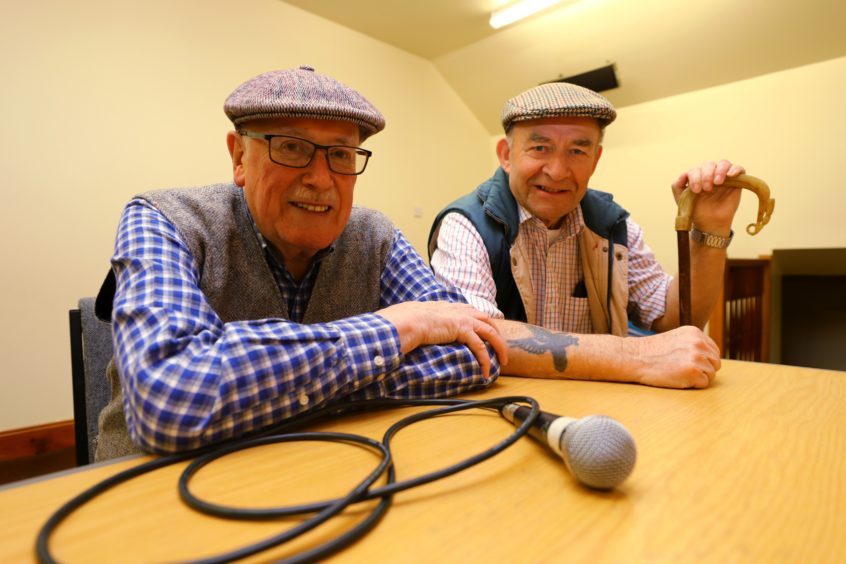 They embarked on their final tour dates in April and donations from sales of their farewell CD and Allan's book The Moss O' Rora has prompted the latest cheque hand over at Ninewells.
Allan said: "We retired from giving live performances in April and released a new CD of our farewell concert at that time.
"The CD has been selling really well along with continued sales of our first CD and my book has allowed us to donate a further £5,000 to Ninewells Cancer Campaign bringing the total donated so far to £23,000.
"We both miss giving live performances but have a stock of books and CD's and as long as there is a demand for them, we shall continue to support Ninewells.
"When we stopped performing we thought it best to hang up our bunnets whilst the phone was still ringing and we were still in demand.
"So no thoughts at the moment of coming out of retirement – but never say never."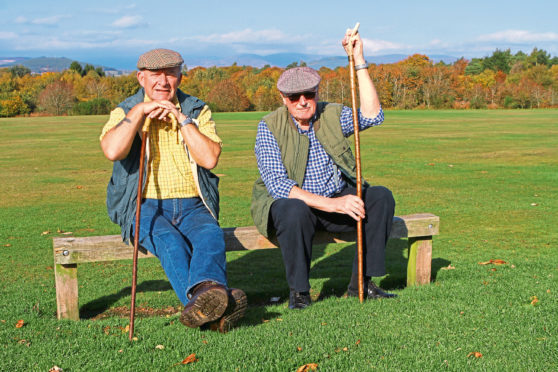 The duo said they are very proud and amazed to have helped Ninewells to the extent they have and are hoping they can break another milestone in retirement.
They originally expected to be able to give Ninewells £200 but sales soon took off just by word of mouth.
Allan said: "We are very proud to have raised this sum and our thanks go to the public of Angus and beyond for their continued support.
"After over 150 performances, we are very happy to have brought some fun and laughter to folks lives but perhaps the most telling was after a performance when elderly people spoke to us about our Buchan dialect and how it reminded them of past happy times with their parents and grandparents – it was an unexpected but very pleasant bit of nostalgia for them."
CD's and books can be obtained through the Rotary Club of Kirriemuir at www.kirriemuirrotary.org.uk