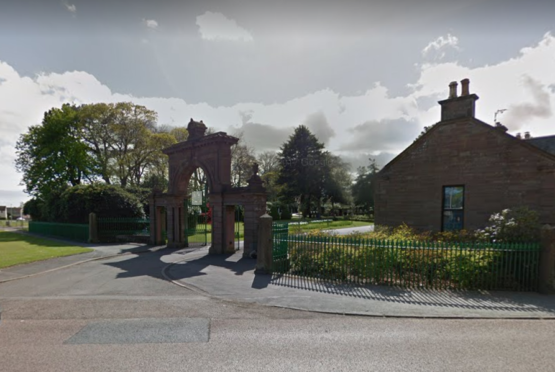 A 60-year-old plan to create a new Arbroath cemetery has been killed off after the ground was found to be unsuitable.
The Elms extension has finally been dropped from Angus Council's capital plan – prompting questions from the authority's longest-serving councillor over why it took so long to discover the site was no good.
Non-committed expenditure of more than £160,000 had been marked on the financial plan for the extension on ground near Cairnie Road, close to the existing Western cemetery.
Almost a decade ago, officials had suggested the Elms cemetery could become a site for woodland burials as the trend for marking a grave with a tree rather than a memorial stone gained popularity.
However, the plans were never progressed and Arbroath West and Letham SNP councillor Alex King said he was surprised to see the Elms idea disappear after so long.
"I am interested to see that an area of ground planned as an extension to Arbroath cemeteries since before I came to Arbroath in 1959 has suddenly been found to be unsuitable," he said.
"How this managed to stay in the capital plan for that amount of time without someone doing ground tests is beyond me.
"And where you are going to find another piece of ground in the town for a cemetery extension I don't know," said Mr King.
Finance director Ian Lorimer's report to policy and resources committee councillors revealed: "Due to problematic ground conditions at the proposed Elms cemetery extension in Arbroath, environmental services will no longer be proceedings with the works at this particular location.
"A new site will require to be found to serve burial ground requirements elsewhere in western Arbroath.
"In the meantime however, the ongoing works to extend Kirriemuir cemetery has identified a problem with surface drainage which required to be addressed."
Councillor have agreed to divert £70k of funding from the Elms plan to solve the Kirrie issue.
In 2015, the authority said that while the Elms site was on the local plan there were no immediate proposals to develop it since sufficient space remained in the town's eastern and western graveyards.
The committee also heard £50,000 will also be required for emergency repairs to the coastal defences at Montrose seafront after a partial collapse of a section near the Splash esplanade.