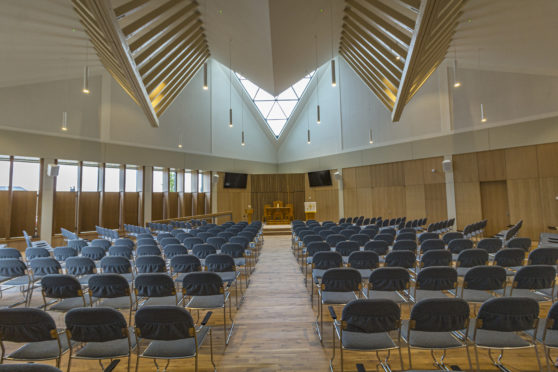 A historic parade will herald a new era for the kirk in Angus with the official opening of a stunning new £2.3 million church building in Monifieth.
The 1st Monifieth Boys' Brigade pipe band will lead the procession from St Rule's to the new Monifieth Parish Church on the High Street this weekend for the first Sunday service at a building destined to become a seven-days-a-week community facility.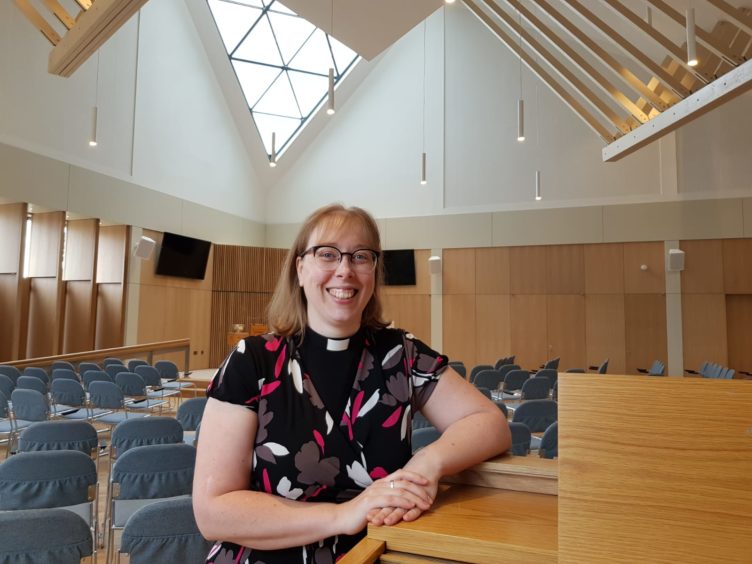 The Right Reverend Colin Sinclair, Moderator of the General Assembly, will preach at the inaugural service, with hundreds expected to attend the landmark event.
Monifieth Parish Church minister, Rev Fiona Reynolds, said the plan for the eco-friendly building had been 15 years in the making and was a real labour of love for the congregation.
She said she is "unbelievably excited" about the opening which marks the "beginning of a new journey" for the 970 members.
Mrs Reynolds said: "I want the building to be well used by people of faith and none but still maintain that underlying sense of awe which I think the architecture lends itself to."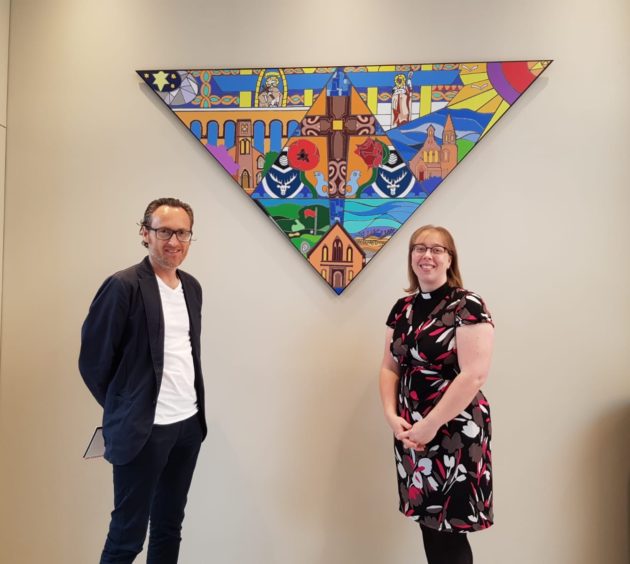 The church sanctuary has been fashioned out of oak and glass and is described as rich in architectural styling, reminiscent of the Scottish Parliament debating chamber.
Easily stored seating will allow the space to used for dances, concerts, film screenings and talks.
The Rattray Hall on the mezzanine floor has rooms available to rent by community groups and opens into an enclosed garden which will be developed in due course.
The 8,000 square foot building , which incorporates energy-saving underfloor heating and solar panels, also features a piece of art designed by Monifeith High School pupils to commemorate the church's origins.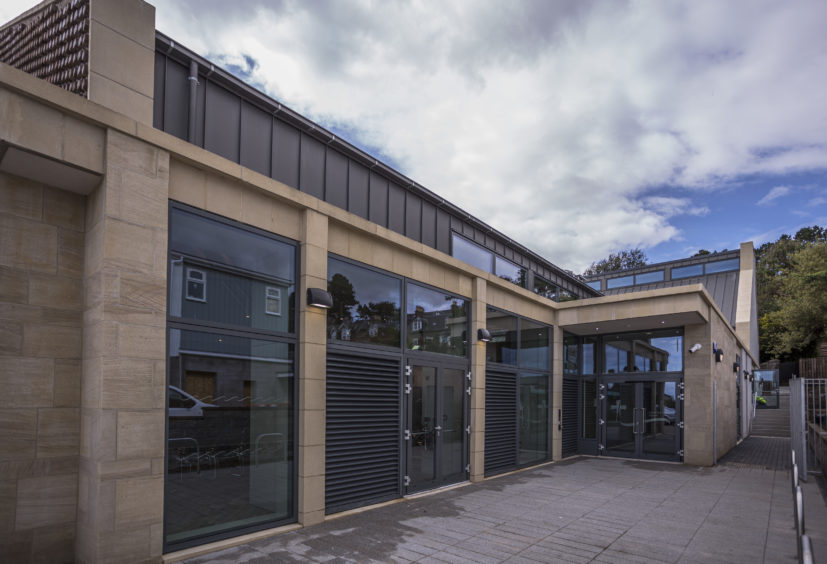 Monifieth Parish Church was born out of the amalgamation of three former congregations – Panmure, South and St Rule's – in 2008.
The congregation worshipped in St Rule's while work on the new building, located on the former site of South Church hall, was underway.
Mrs Reynolds said: "Our old buildings were not suitable for creative purposes so we had to start from scratch.
"Having a clean slate provides so much more opportunity and enables you to dream in a way that was just not possible before.
"I would like to see the church open seven days a week, up to 12 hours a day, and be a space that is safe and welcoming to people of all ages."
Moderator Mr Sinclair said: "This is the result of a long-held vision to deliver the Church's message and mission into the 21st century becoming a reality.
The church was designed by Lee Boyd Architects and constructed by Montrose-based firm Pert Bruce, with work starting in early 2017.