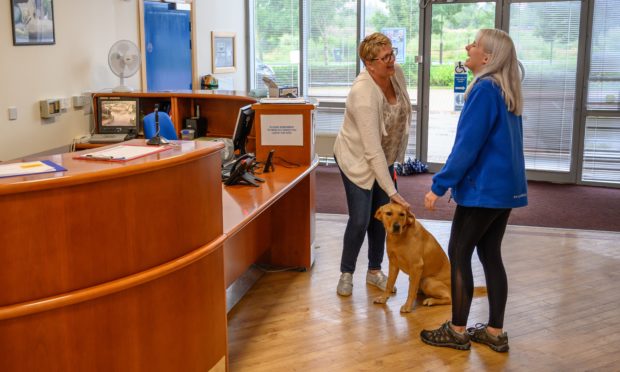 The Guide Dogs organisation has issued an urgent appeal for volunteers to come forward to board dogs before an open morning at its Forfar training centre.
With up to 90 dogs in training at any one time, the charity only has 44 volunteers, meaning dogs which remain at the centre outside training hours are not gaining valuable experience of family life.
The charity hopes would-be volunteers take inspiration from one Forfar couple who have boarded dogs for 15 years, with their daughter inspired to seek out a career as a mobility instructor.
The boarders look after the dogs in their own homes in the evenings and at weekends.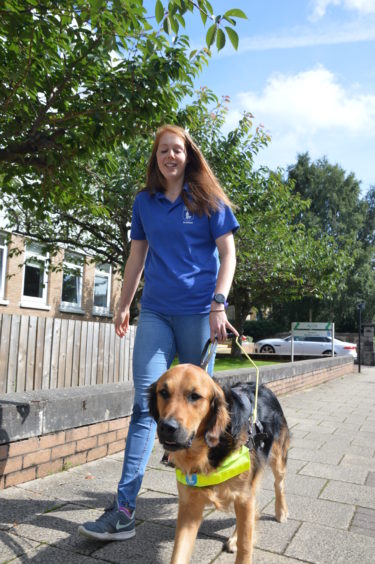 Senior guide dog trainer Arlene Thomson said: "We are desperate for more boarders, we are constantly recruiting.
"People come on board for a while but, maybe for family reasons, they have to take a break or give it up.
"We need a real push to get as many boarders as we can. They play such a vital role with the dogs during training.
"There are opportunities for weekend boarders or respite boarders, we would encourage anyone interested to come along on Friday to have a chat and see if there is anything they can do to help."
Gillian and Colin Davidson have spoken of their rewarding experiences and how it led their daughter Laura into a career with the national organisation.
Gillian is now a volunteer speaker for Guide Dogs and Laura is training to be a Guide Dog Mobility Instructor at the Hamilton centre.
Gillian said: "It's so rewarding to know we're a tiny cog in the process that gives someone back their independence."
Laura said: "Boarding gave us the chance to have a dog in the evenings and weekends and not have the ties of a full-time dog.
"I got to meet so many inspiring people – guide dog owners, other volunteers and staff.
"I got to see first-hand what a life changing effect a guide dog can have, and this made me feel like I was part of that dog's journey.
"There is no better feeling than watching a guide dog partnership you have worked with flourish; these dogs truly are life changers."
Volunteers are also being sought for puppy walkers, dog behaviour assistants, centre tour guides, drivers and fundraisers.
To register to attend Forfar's open event from 10am to 12pm contact Audrey Thomson on 0771334621 or via Audrey.Thomson@guidedogs.org.uk