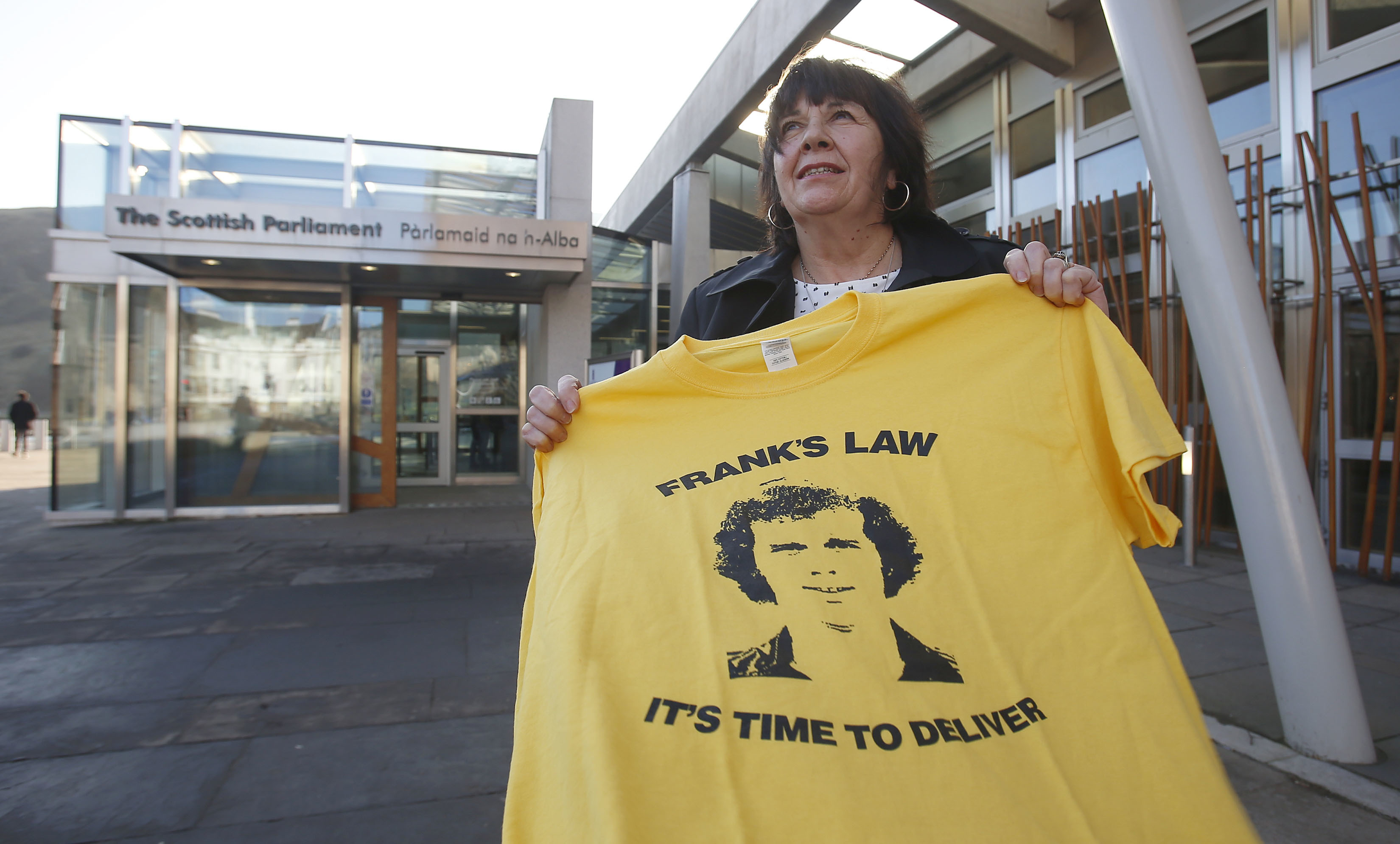 Amanda Kopel has been left "humbled and honoured" after receiving a lifetime achievement award from Alzheimer Scotland.
The Frank's Law campaigner from Kirriemuir was presented with the accolade during Scotland's Dementia Awards at the Raddison Blu Hotel in Glasgow.
She launched the Frank's Law campaign in April 2013 after watching her husband, Dundee United legend Frank, battle dementia for six years.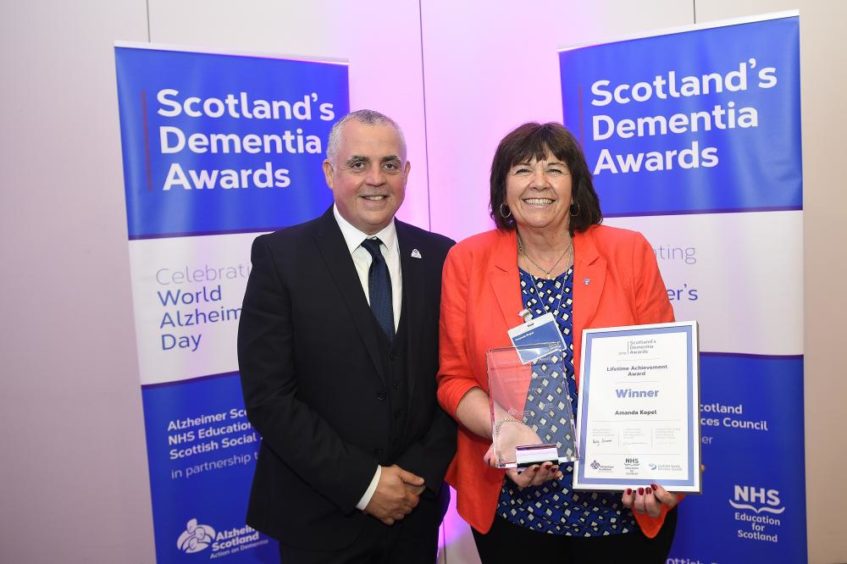 The Courier-backed fight for free personal care for people under 65 with a debilitating illness became law on April 1 and will benefit at least 9,000 families.
Mrs Kopel said dementia was a disease which affects the brain but also breaks the heart.
"It has no respect for age, creed, colour or gender when it comes knocking at a person's door," she said.
"Dementia is a tough subject to discuss and no one can tell me it doesn't strike fear into the heart of anyone when they hear that word."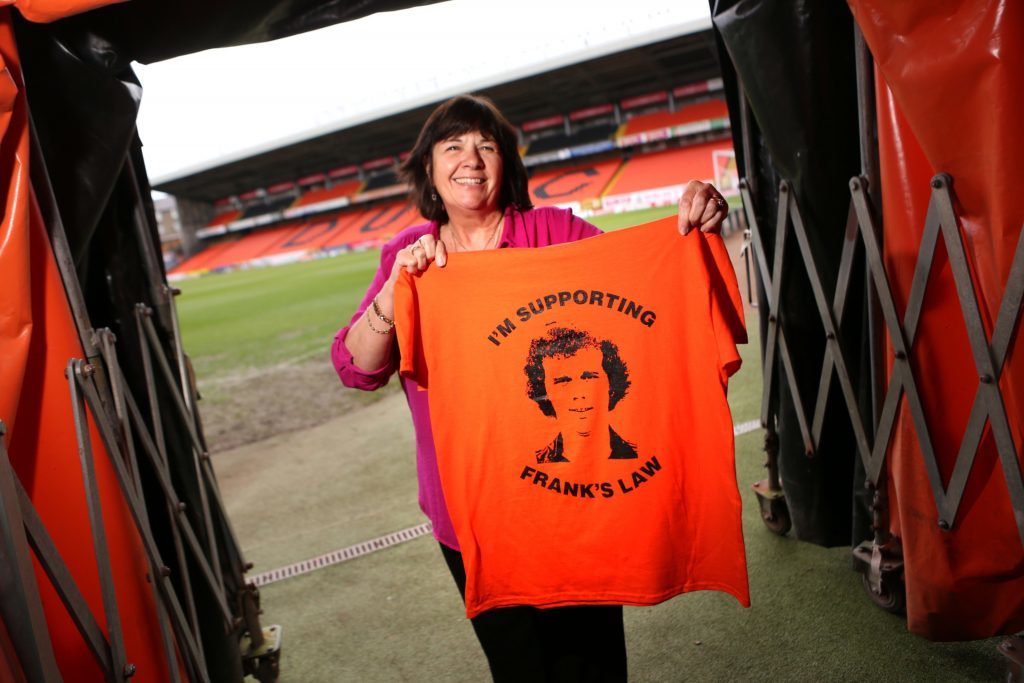 Mr Kopel was diagnosed with the condition a week before his 60th birthday and lost his battle just 19 days before he turned 65.
Mrs Kopel said she hoped "teething problems" following the implementation of Frank's Law will be ironed out soon.
"The wheels of any government turn slowly," she said.
"The battle for Frank's Law may have been won but the war is still going on for justice for the under-65s living with dementia who are still being discriminated against by being charged for that personal care."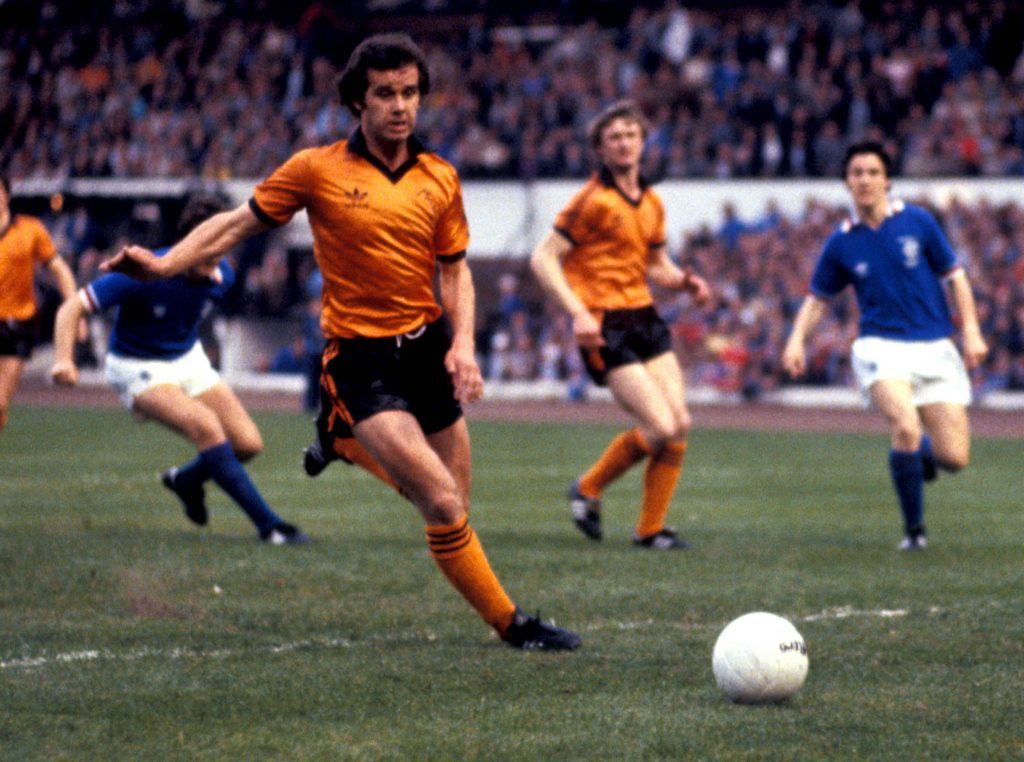 Henry Simmons, Alzheimer Scotland's Chief Executive, said: "We were delighted to honour the tireless work of Amanda Kopel who received a special Lifetime Achievement Award on the day following years of campaigning to extend free personal care to people under the age of 65.
"Amanda's efforts and her commitment to end this inequality has been a truly remarkable achievement, and the outcome of her campaign will improve the lives of so many people with dementia and other conditions throughout Scotland and she greatly deserves this recognition."
Footballer Frank first signed for Manchester United as a 16-year-old schoolboy and went on to play for Matt Busby alongside the likes of George Best, Denis Law and Bobby Charlton.
He signed for Dundee United in 1972 and lifted the League Cup twice during 10 years at Tannadice, scoring a famous volley against Anderlecht in the UEFA Cup in 1979.
Frank finished his playing career at Arbroath and went on to become assistant manager of the side. He also had a spell at Forfar as assistant manager in the early 1990s.