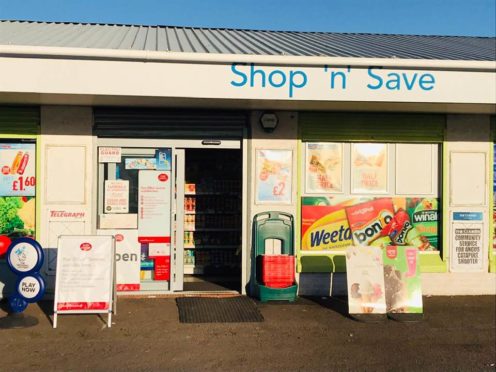 A would-be thief covered himself in bubble wrap before hacking his way through the roof of an Angus shop.
The raider tried to smash open a cash machine inside the Shop n' Save store in Arbroath but was forced to flee empty-handed as the security alarms sounded.
The bizarre break-in was captured on CCTV at the premises in the town's Brechin Road, in the early hours of Friday.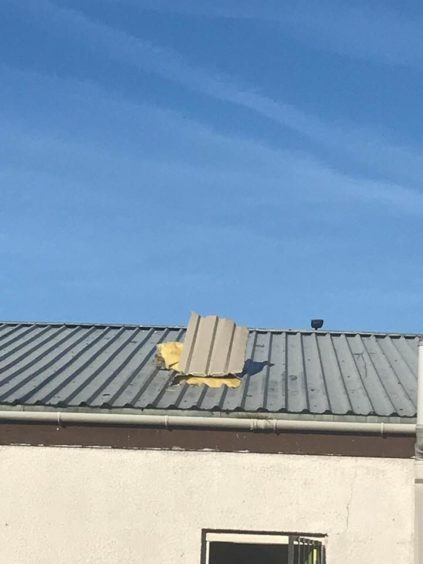 Police are appealing for information on the incident, which happened  between 2.15am and 2.30am.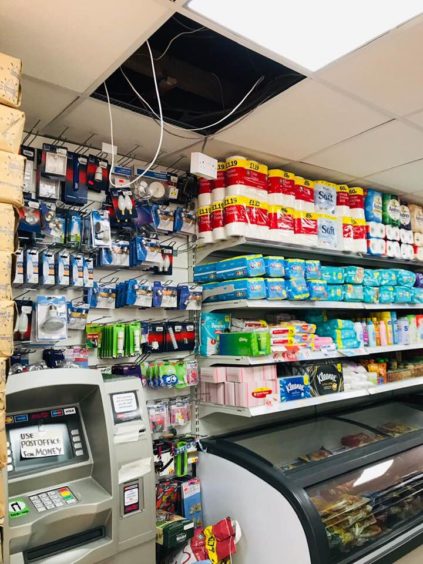 Store manager Mohammad Shakeel said: "We had a phone call from the police at around 3am saying the alarm on the shop was going off.
"We live in Dundee so we travelled up to Arbroath and when we got in there were wires hanging off the roof.
"We saw that the roof, which is made of metal and wood, had been cut through. There was a hole.
"The hole was just above the ATM so we think the guy knew where it was and chose that part of the roof to cut."
He said the shop's security cameras showed the elaborate lengths the raider had gone to to protect himself on his descent and hide his identity.
"On the cameras, we saw he had covered himself in bubble wrap when he came through the roof," said Mr Shakeel.
"He tried to break the machine but didn't manage to and no money has been taken.
"The police said there had been similar incidents in Glasgow. It's all in the hands of the police now."
Mr Shakeel said his family has owned the shop for around three years and had never had any trouble before.
Detective Inspector Gavin McKinlay said: "Our inquiries into this incident are ongoing and I would urge anyone who saw any people or vehicles that may have looked out of place in the area at the time, or prior to this morning's incident, to contact us."
Anyone with information should call the police on 101 or Crimestoppers on 0800 555 111.