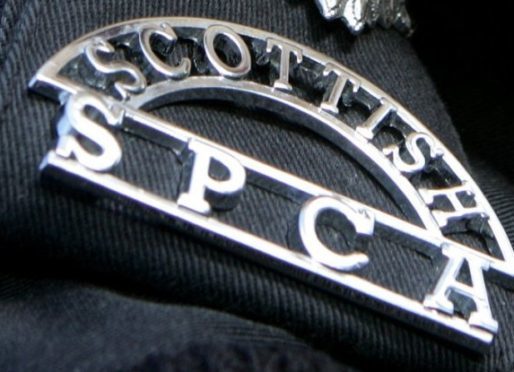 An investigation has been launched by Police Scotland and the Scottish SPCA after a cat, found riddled with dozens of shotgun pellets in the Mearns, had to be put down.
The family pet was found by a dog walker on a path west of Fettercairn, close to the cemetery.
Inspector Karen Cooper of the Scottish SPCA said: "The member of the public who discovered the cat located his owner who immediately took him for veterinary treatment.
"At that time it was unclear what was wrong, however, further investigation revealed he had been injured by shotgun pellets.
"Unfortunately, the cat was too badly wounded and the sad decision was made to put him to sleep.
"We are concerned this was a deliberate attempt to injure, or kill, a cat which is a criminal offence.
"We are keen to find out what happened."
Police Scotland confirmed they are investigating the incident, which took place on September 22, and which is suspected may have been a deliberate act.
A spokesman said: "This abhorrent act is both illegal and inhumane and we are actively pursuing all lines of enquiry."
The discovery, described by Angus North and Mearns SNP MSP Mairi Gougeon as "incredibly disturbing", sparked widespread condemnation.
Mrs Gougeon said: "The fact someone may have broken the law by being in a public place with a loaded shotgun without lawful authority is a truly frightening thought, but then to compound it further by killing an innocent cat is simply horrific.
"The discharging of a weapon near the cemetery is outrageous and I have written to the police's north-east divisional commander Campbell Thomson to express my concerns."
Her concerns were echoed by fellow local politicians.
West Aberdeenshire and Kincardine Conservative MP Andrew Bowie said: "Fettercairn is a beautiful, bucolic part of the Mearns and even one act of animal cruelty is utterly out of character.
"Apart from what's happened to this poor cat, public safety is paramount.
"Any shots being fired in the village is a cause for great concern.
"I would urge anyone with access to firearms to check and double-check their gun store, and report anything suspicious to the police."
Aberdeenshire SNP councillor for the Mearns, Leigh Wilson added: "This is a shocking and senseless act, and thankfully it is something which it quite rare in this part of the country.
"That makes it no less disturbing and I would compel anyone with information to contact the police as soon as possible."
Anyone with information is asked to contact the Scottish SPCA on its confidential animal helpline on 03000 999 999, or Police Scotland on 101.