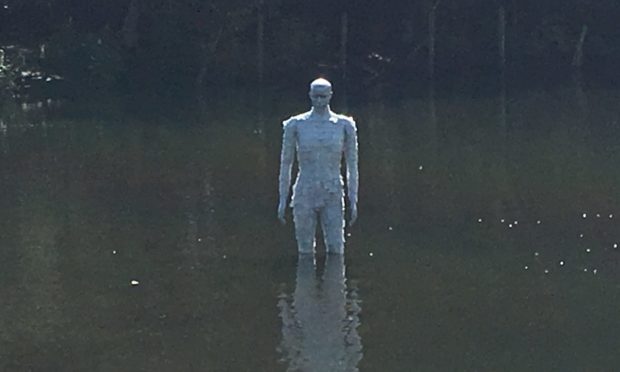 Hopes have been dashed that an elusive artist who caught the public's imagination by leaving a sculpture at an Angus beauty spot had struck again at the weekend.
Claims another piece of art work had been placed in Keptie Pond, Arbroath, following on from the appearance of 'Keptie Kev' , the mirror man in August, were a hoax.
After a flurry of interest, Arbroath man Darrin Warren came clean, confessing to posting a spoof photograph on social media on Saturday.
He said: "I got the picture online to start the rumour.
"I genuinely didn't think people would fall for it.
"I was really surprised by the hype – I thought it would just be a few friends that reacted.
"Friends said they saw it to enhance the rumour."