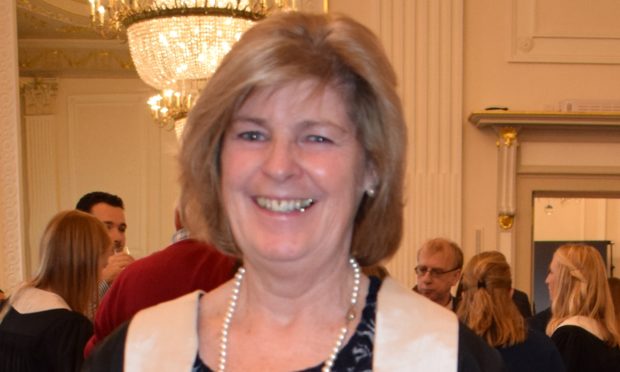 The national spotlight has shone on a pair of Angus family doctors behind an area initiative designed to deliver quick-response support to mental health patients.
At the Royal College of General Practitioner (RCGP) Scotland's awards ceremony in Edinburgh, Doctors Elaine McNaughton and Alistair Acheson were honoured as part of a wider recognition for the south west Angus GP cluster.
The annual event recognises exceptional work by medical professionals across Scotland and reflects the ever-changing face of general practice in Scotland.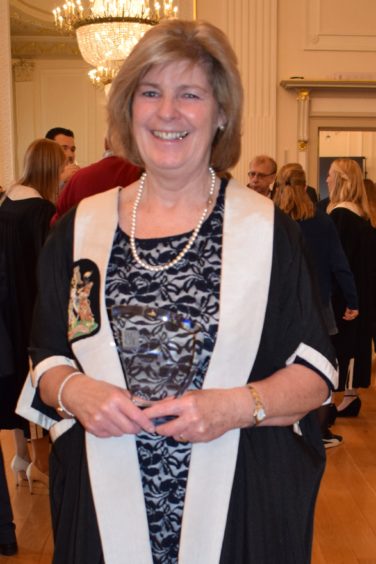 Dr Elaine McNaughton, who has practised as a GP in Carnoustie for 30 years, received the prestigious Alastair Donald Award in recognition of her outstanding achievement in the areas of service delivery, education, research and a wider contribution to society.
The RCGP recognised Dr McNaughton for being outstanding in local healthcare design, influencing the development of a regional diagnostic centre and working to merge the local practices in Carnoustie into a purpose-built centre with allied health care teams readily available.
Dr McNaughton has been instrumental in the education of GPs for two decades and has worked with NHS Education for Scotland to inspire, influence and train the doctors of the future.
Dr Alistair Acheson was awarded Fellowship of the RCGP.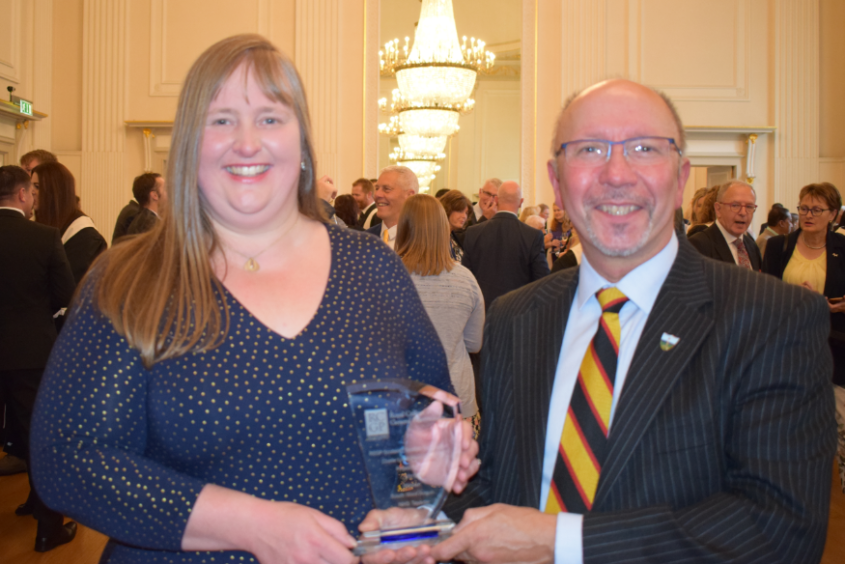 He has worked as a GP partner for 29 years in Scotland, many of those in Arbroath, and also works in the Tayside GP out-of-hours service. He is also a founder member of British Association of Immediate Care Scotland (BASICS).
The South West Angus Cluster was presented with the RCGP Scotland/Scottish Government Cluster Quality Improvement Award 2019.
It was collected by Dr Laura Roberts, cluster quality lead and Eric Blyth, practice manager at Monifieth Health Centre.
The south west Angus Cluster recognised a high proportion of low level mental health issues within their patient population which required longer GP appointments.
They brought organisations such as Penumbra and Parent2parent into the practice, allowing children and adults access to almost instant one-to-one support and help.
Dr Alison Clement, associate medical director for Angus Health and Social Care Partnership, said: "Dr Elaine McNaughton and Dr Acheson are well respected local Angus GPs who have contributed much to the health of their patients over many years of dedicated service.
"The annual Alastair Donald award rewards one GP in the whole of Scotland who has made an outstanding contribution to general practice and it is great to see this come to Angus.
"The RCGP Scotland/Scottish Government award for quality improvement has recognised the South West Angus Cluster's innovation and commitment towards improving the mental health and wellbeing of their population.  We are now working to spread this good work across Angus to ensure that all areas can benefit."