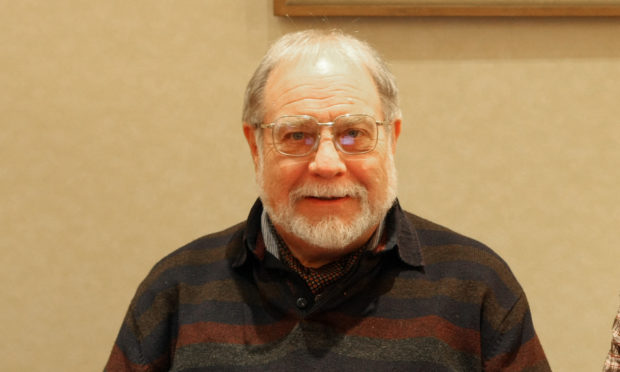 A war of words has broken out after it emerged a senior Angus councillor claimed £80 in expenses for parking in Forfar.
One-time provost Councillor Alex King, SNP member for Arbroath West, Letham and Friockheim, was the sole elected member named following a Freedom Of Information request into councillors' expenses raised with the local authority.
The FOI was raised in May by councillor Braden Davy, Conservative member for Forfar and District.
David Fairweather, leader of the administration, and independent member for Arbroath West, Letham and Friockheim was criticised recently for parking in Forfar's Asda car park for free to attend a council meeting.
'Hypocrite' Angus Council leader who backs meter scheme parks at Asda to attend meeting
He took to social media to say: "(I) received FOI that confirms SNP member claims parking charges on expenses.
"Unlike myself who uses public transport at every opportunity saving taxpayers money."
Mr Davy's FOI asked for the names of councillors who claimed for parking in Angus in the 2018/19 financial year, with Mr King the only one.
He claimed £40 in February and £40 in March to park in the Myre. He now has a parking permit.
Mr Davy said all councillors had backed car parking charges in Angus, with Mr King one of the most vocal supporters.
He said: "The public will need to make up their own mind whether this was a good use of taxpayers' money.
"It is down to councillor King to explain why he has supported car parking charges but doesn't think he should have to pay them himself."
Mr Fairweather added: "None of the administration members have claimed back for car parking as, at the end of the day, that comes out of the public purse.
"The administration was informed by myself not to claim it back."
However, Mr King stated "there is nothing to explain".
"Councillors are allowed to claim any out of pocket expenses incurred in carrying out their duties.
"Parking charges are a legitimate item which may be reclaimed as a travel expense so councillors are not out of pocket.
"Over the many years I have been a councillor I have regularly claimed for parking expenses when on council duties in Edinburgh, Dundee, Glasgow and other towns and cities out with Angus.
"When faced with paying for parking in Forfar after the introduction of parking charges in Angus, I was well aware such out of pocket expenditure was a legitimate and allowable claim – unlike Councillor Davy who lives in Forfar and who can walk to council meetings.
"As an Arbroath resident I only charge for travel expenses when I travel outwith Arbroath and make no claims for mileage I clock up attending meetings in Arbroath.
"Councillor Davy seems to think any councillor who has to travel to Forfar from their home towns to attend meetings should be made to pay for the privilege."