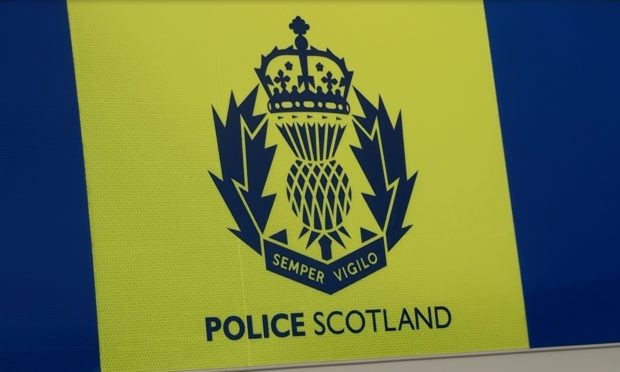 An Angus man set himself on fire in the back of a police van in a shocking incident which has seen Police Scotland rapped over the transport of arrestees.
The 42-year-old was searched three times following an Arbroath disturbance in which it was thought he had a knife.
Police missed a lighter hidden in the handcuffed man's tracksuit bottoms, worn underneath his trousers, and he managed to set his clothing on fire on the way to custody at Dundee police headquarters.
He suffered a serious arm injury and had to be taken to Ninewells Hospital for treatment.
The Police Investigations and Review Commissioner (PIRC) has called for a tightening of monitoring of people being transported in custody after an inquiry also revealed the officer responsible for looking after the man was facing the other way during the journey.
Police suspected the man had a lighter when he was put in the cell cage of a van during the February 15 incident but despite three separate searches, it was not found.
A report by PIRC found the man was wearing a pair of tracksuit bottoms, which had a side pocket next to the knee, underneath his trousers.
It said the man was never directly asked if he had a lighter, or taken out of the confined cell cage to be searched.
The investigation report added: "This pocket was not searched as the officer was unaware of its presence."
It noted the three other searches were "lawful, necessary and proportionate and were accurately recorded in the officers' notebooks".
The findings added: "The Transit van was fitted with a passenger seat facing back towards the cell cage, but the officer responsible for monitoring the man sat in one of the front forward seats."
Once discharged from hospital, the man was released on bail with a home curfew order.
He later appeared in court and was convicted in relation to the matter..
Police Scotland referred the incident to PIRC the following day.
The report called for a review of procedures for the care and welfare of people in custody, particularly in the monitoring of someone put in a "cage van", who should ideally be observed at all times.
It said Police Scotland have since confirmed officers have been given guidance on the importance of carrying out effective and diligent searches.
Advice on the risks of handcuffing a person in custody at their front has also been issued.
Police Scotland Superintendent Norrie Conway said: "Our officers and staff work with commitment and professionalism day in, day out, to provide a high quality policing service for the public, including those in our care.
"They work in challenging situations in in real time and when learning opportunities are identified, Police Scotland is committed to supporting officers and staff where they act in good faith.
"We have already reiterated the importance of effective searches and clarified guidance on seating arrangements in vehicles. We will reflect on the PIRC's findings to see if we can do more to improve how we serve the public."