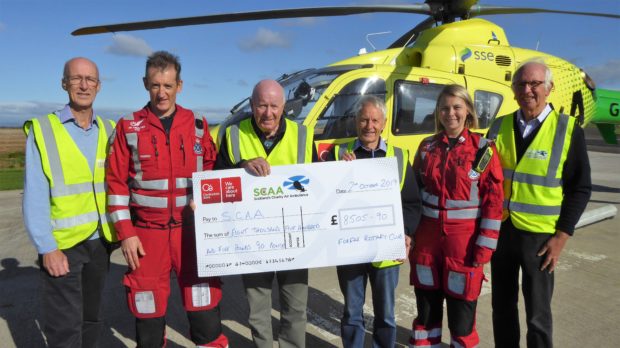 Classic car buffs have helped an Angus Rotary Club cruise through the £40,000 barrier with the success of an annual fundraiser in support of Scotland's Charity Air Ambulance.
Since its launch in 2016, Forfar Rotary Club's Strathmore Classic Car Tour has proved a runaway success, with the latest donation of £8,505 from the sell-out June event taking the four-year total to £44,755.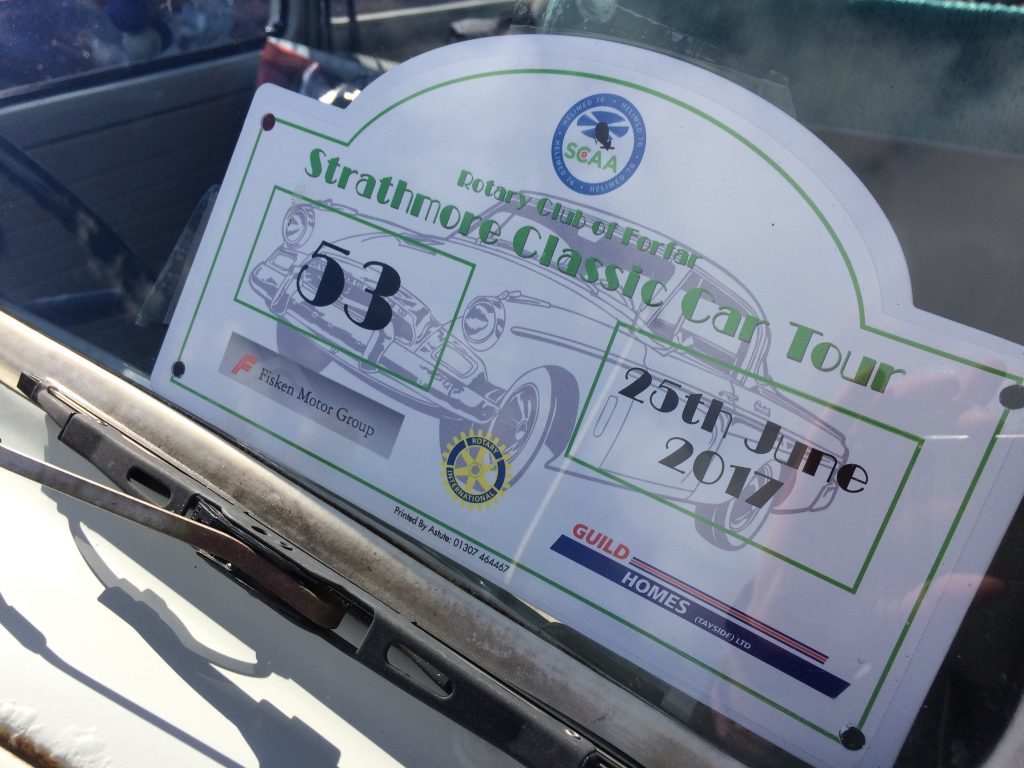 The event gives enthusiasts a chance to show off their vehicles on a scenic tour of the roads of Angus and beyond.
The charity was chosen after Rotarian Andrew Renwick required the services of the Scone-based SCAA following an off-road motorcycling drama.
The former cycle shop owner broke his back in a freak accident in Perthshire and the air ambulance airlifted him to Ninewells, where he spent months recovering.
Each of the tours had drawn a capacity entry of famous marques including Rolls Royce, Ferrari, MG, Lotus and Bentley.
Organiser Alan Cairns led the presentation of the latest donation, accompanied by Rotary colleagues Sandy Ogilvie, Ian Findlay and David Russell.
They met members of the SCAA crew and were given a tour of the Scone control room as well as an insight into the range of cases in which the air ambulance may be used.
Alan said the club had been delighted with the success of the tour since its inception.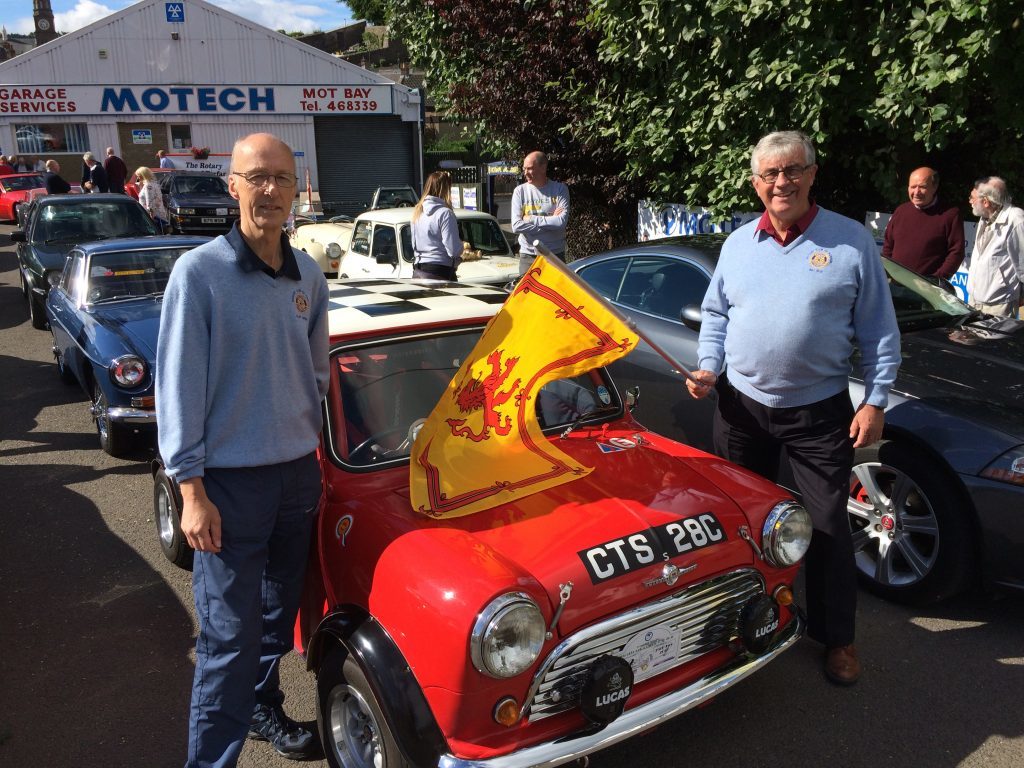 Starting from Forfar on a beautiful June day, the 2019 route took the convoy of classics through Newtyle, Stanley and on to a lunch stop at Loch Tummel Hotel.
It carried on to Calvine, returning via Tullymurdoch and Alyth before the traditional finish at Glamis Castle.
Participants provide sponsorship and although the tour is a fun event for those taking part, drivers enjoy friendly competition for a number of prizes on offer each year.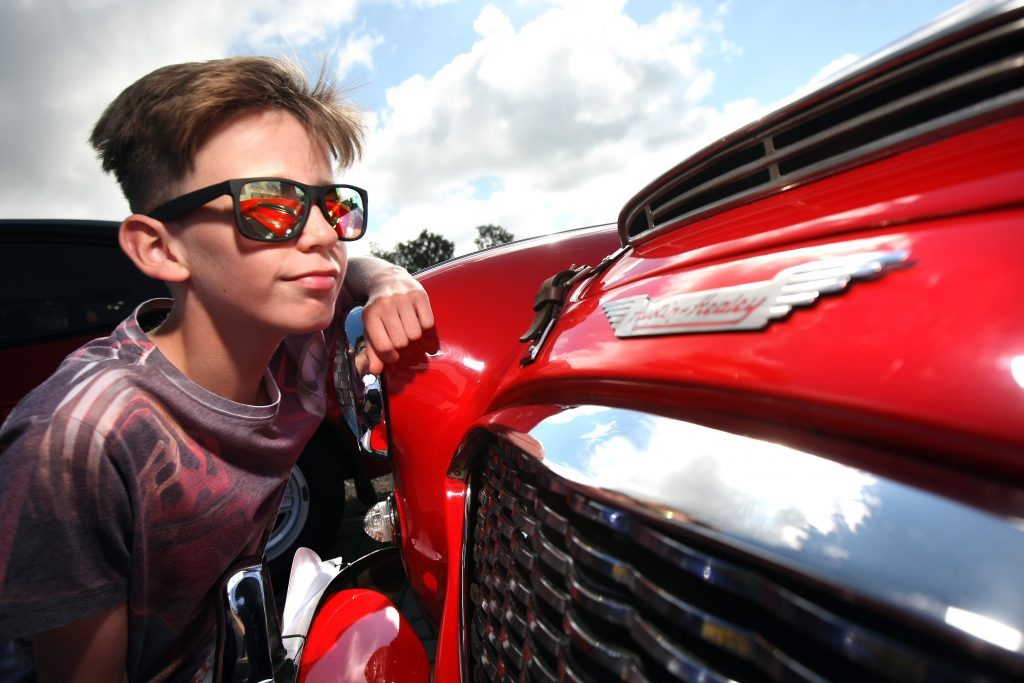 Alan said: "The Strathmore Classic Car Tour 2020 is already in the planning stage and work is in progress with the proposed route, which we try to vary each year.
"The good news is that our two main sponsors, Fisken Motor Group and Guild Homes, have already committed to be main sponsors for the 2020 tour."
An entry form will be available on the Forfar Rotary Club website in November.