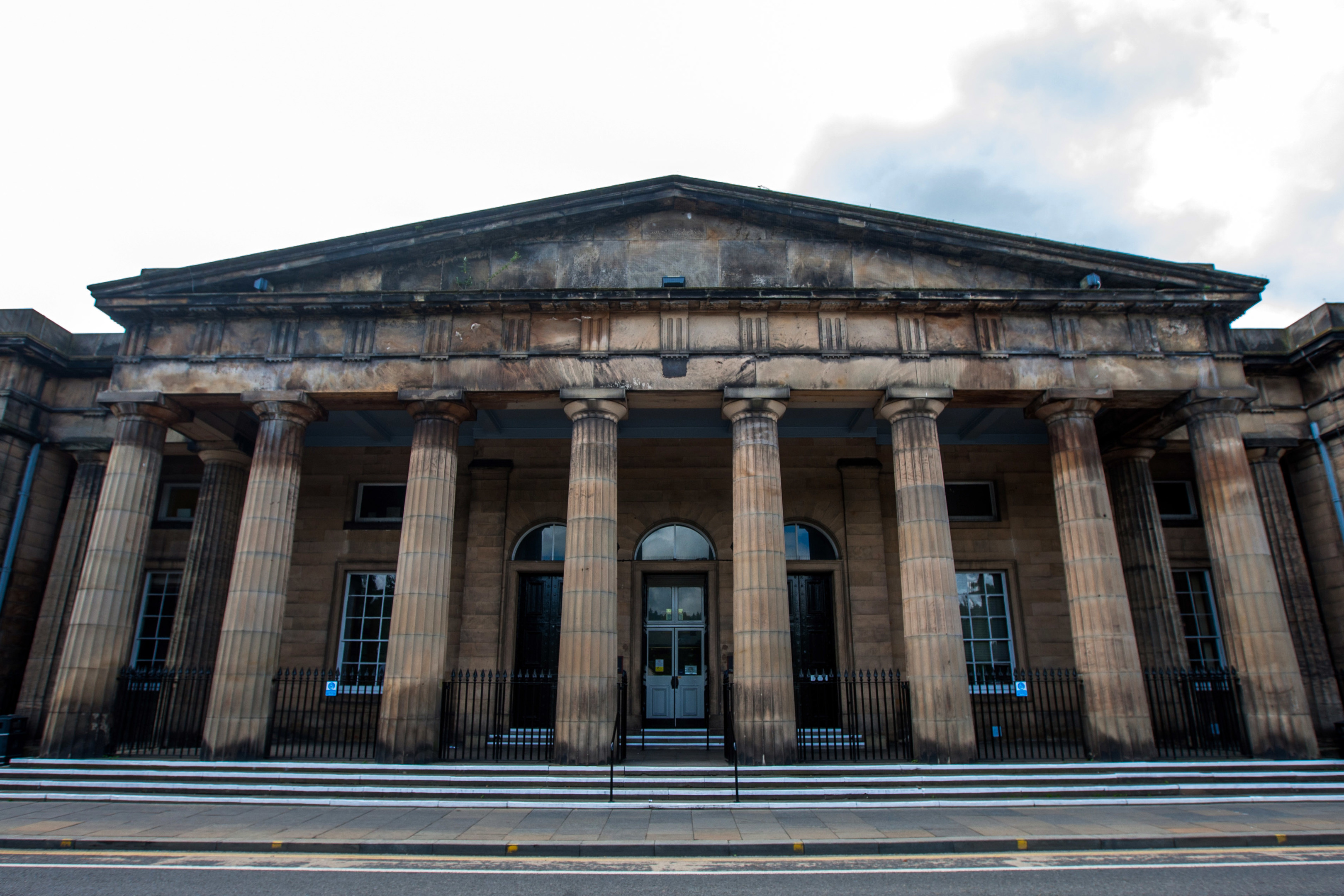 A Perthshire timber company has been fined £8,000 after admitting responsibility for an industrial accident which left a mill worker without the use of his hand.
Steven Downie's arm was dragged into a large bandsaw and part of his hand was sliced off as he tried to clear a blockage from the machine.
A court was told he has already undergone 14 operations and faced having the whole hand amputated and replaced with a bionic hand.
Mr Downie had been a keen boxer, golfer and mountain biker and had been forced to give up all sport as well as struggling to function on a daily basis, the court heard.
The 23-year-old mill worker had a finger ripped off and lost all use of his hand in the incident, which was described in court yesterday as "life-changing."
Timber Project Solutions Ltd, which operates the Cally Sawmill in Perthshire, was fined £8,000 after admitting the health and safety breach yesterday.
Perth Sheriff Court was told the firm had not taken any action after a number of similar near misses and had ignored the terms of its own risk assessment.
The company was fined after admitted breaching health and safety rules between May 19 May and June 23 2017, leading to Mr Downie being seriously injured and scarred for life.
Senior depute fiscal Fiona Caldwell said: "Guarding at the time of the accident did not achieve the standard set out by the current British Standards.
"It was foreseeable that a lapse in concentration or error in judgment could result in contact with the feed roller and the hand being drawn on to the saw blade.
"The teeth of the roller gripped his hand and fed it towards the running saw blade. He made contact with the blade, resulting in extreme laceration and partial amputation of the middle and ring fingers.
"There was no way to clean it without turning it off, but the practice developed of cleaning it while it was operating."
She told the court Mr Downie had been trained to clean the machine while it was operating, in defiance of the company's own risk assessment. There was a general instruction to switch it off, but in practice it was not followed.
Mr Downie only prevented being dragged further into the machine by pressing an emergency cut-off button.
Counsel for the company, Susan Duff, said: "Eric Taylor is director of the company and is in court in person as he takes the matter very seriously indeed."
She added: "This has caused him to review all health and safety features at the sawmill."