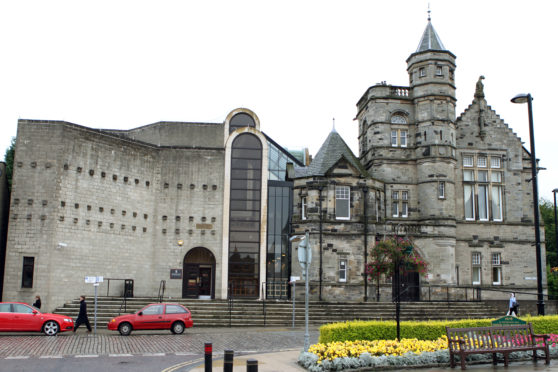 A Kirkcaldy woman has narrowly avoided a jail sentence after embezzling more than £24,000 from a Fife garage where she worked.
Lesley Johnston, 37, who now lives in South Shields, was employed by Drummond Motor Company as its finance controller.
However, after she left, it was discovered she had paid money from its bank account into her own.
At Kirkcaldy Sheriff Court, Johnston previously admitted embezzling £24,589.94 from the company between April 2015 and November 2016.
As she appeared again for sentencing, Sheriff Grant McCulloch told Johnston she would probably be facing a prison term for her crimes, had it not been for the fact she is sole carer of her one-year-old child and had pled guilty at an early opportunity.
Johnston was caught when the company's accountant sent a reminder for an invoice recorded as having been paid.
The money had actually been paid into an account in Johnston's name just a fortnight before her departure.
Police were contacted and an audit found 20 payments made by Johnston to the same account.
defence solicitor Megan Davidson said her client's ex-partner had been using drugs and subsequently got into worsening debt.
Ms Davidson said Johnston initially took "what could loosely be described as an unauthorised loan" from the company which she intended to pay back, but then things "spiralled out of control".
With drug dealers appearing at her door looking for money, she effectively "ran away" to England because she felt "trapped".
She has since had a child with another partner, although they have separated.
"It was not a well thought out or sophisticated arrangement – it was simply an act of desperation," the solicitor added.
Taking issue with that statement, however, Sheriff McCulloch replied: "It wasn't an act of desperation, it was several acts of desperation.
"Once it worked the first time, it became easier the second time, the third time, the 20th time."
Ms Davidson stressed that her client was "remorseful and ashamed" of her behaviour, but was not in a position to pay back the sum stolen.
Sheriff McCulloch told Johnston: "This is a very sad state of affairs.
"For whatever reason, for someone in a position of trust to embezzle £24,500 is bad enough; to do it because your then partner was involved in drugs then, in my opinion, makes it worse."
However, he added: "I recognise that your circumstances would have a devastating effect on your child, and there isn't anybody who would be able to look after them."
The sheriff imposed a 12-month community payback order with supervision, and 150 hours of unpaid work.