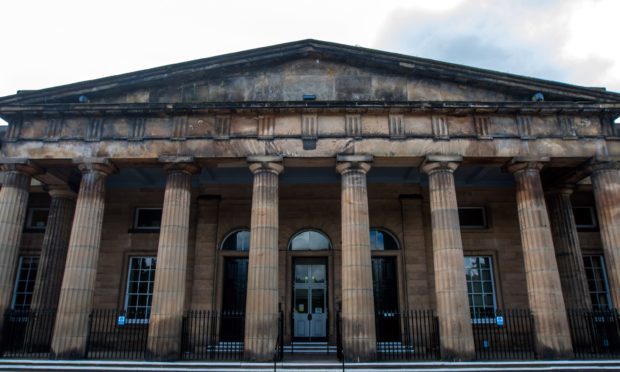 A Perth man has been jailed after going on a terrifying rampage while trying to retrieve a jumper from his parent's house late at night.
James McColl became angry following a disagreement at the property, smashing a TV and throwing a vacuum cleaner down the stairs.
Depute fiscal Mairi Graham told Perth Sheriff Court: "At 11.10pm the complainers were in bed when knocking was heard on the front door.
"James McColl, the accused's father, answered the door to the accused, who was looking for a jumper at the locus and attempted to push past. Mr McColl told him to wait at the door  but the accused followed him up to the bedroom.
"The accused was given the jumper and told to leave. Lorraine McColl came out of her bedroom and exchanged words with the accused about his presence at the locus.
"The accused began shouting and swearing. He picked up a television and threw it against the wall and thereafter stamping on it.
"He picked up a vacuum cleaner in a manner which made James McColl think he was going to throw it at him, before throwing it down the stairs.
"At 6.30am the accused re-attended at the locus and again began persistently knocking on the door. Due to this and aware that police were attempting to race the accused James McColl called the police."
Solicitor Pauline Cullerton, defending said McColl, who lives with his parents, had had issues with illicit substances but was now "taking stock" of the impact this was having on his family.
McColl, of Brahan Terrace, Perth, had earlier admitted wilfully destroying the TV on October 6. He further admitted behaving in a threatening manner and to breaching a bail curfew.
Sheriff Keith O' Mahoney said he had "no alternative" but to place McColl in custody. He jailed the 36-year-old for six months.