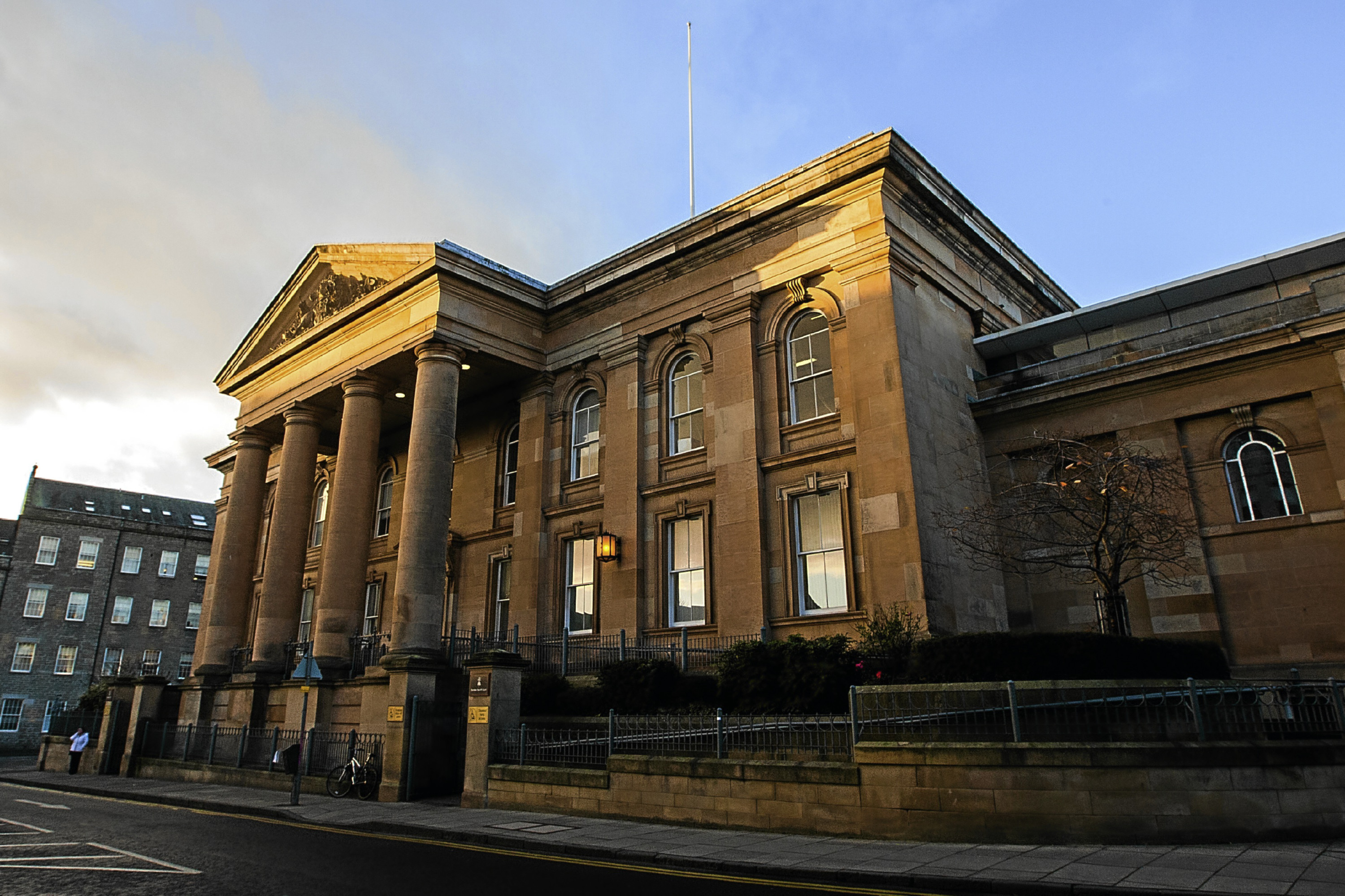 A Dundee man drove a mobility scooter while high on drugs just months after mowing down a child with the contraption.
Eric Stewart was caught trying to get on a pavement with the scooter while under the influence of substances on December 22 2018.
In August of that year he had caused a "dreadful scene" in Dundee city centre by knocking down a four-year-old child, again while under the influence of drugs.
While not seriously injured, the child sustained bruises and received treatment for her arm.
The 39-year-old is currently serving a nine-month sentence for the offence and was escorted from prison to Dundee Sheriff Court to be sentenced for the subsequent incident.
He pled guilty to failing to provide two specimens of breath after being confronted by police officers in Ann Street.
Officers had been alerted to Stewart's behaviour by the city's CCTV operators and found him in an "unsteady" state.
Procurator Fiscal Carol Doherty said: "The accused was in Ann Street, on a mobility scooter trying to get on a pavement.
"Constables immediately noticed the accused appeared under the influence of drugs or drink.
"He was slurring his words, was extremely drowsy, his eyes were glazed and he was unsteady even in his seat.
"He had lacerations to his head which had stitches. These appeared fresh."
Stewart was asked to provide a specimen of breath and was initially co-operative, but then became "obstructive", the court was told.
Upon being cautioned and charged he replied "I tried my best".
The court heard that Stewart had lived in homeless accommodation as he struggled to maintain a tenancy due to his long-standing drug addiction.
However he was said to have engaged with support services in prison, leading to an improvement in his state.
Sheriff Lorna Drummond gave him a chance to go through drug treatment when he is released in November or face being brought back to court.
She said: "I'm going to defer sentence until December 9 to allow you to voluntarily engage with drug treatment services and arrange accommodation when you're released.
"I want to give you the chance to show the court you can be stable."