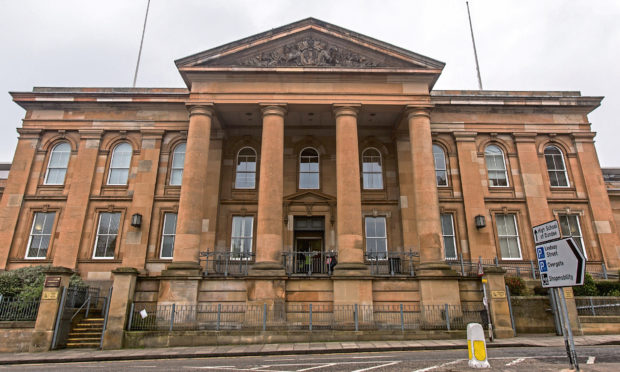 A man has admitted assaulting and robbing a 82-year-old pensioner.
David Cahill, 40, appeared in Dundee Sheriff Court on Tuesday and pled guilty to pushing the pensioner from behind and stealing £90 from his wallet.
Cahill, a prisoner at Perth, followed the elderly man from Mr Chippy on Arklay Street before attacking him on September 1.
The victim is in the early stages of Alzheimer's but still has some independence. He kept a piece of paper with his name and address written on it in his wallet in case his memory fails.
He did not see his attacker after his fall, but he made his way home afterwards and alerted carers via a cord in his house which triggers an alarm.
CCTV footage which captured the incident later helped established the culprit was Cahill.
The pensioner suffered pain to his knee, hand and elbow as a result of the fall.
The court heard that Cahill was disgusted with his own actions and that he has several previous convictions, but none as serious as the robbery.
The court also heard that Cahill had instructed his defence to not offer any mitigation over the offence.
Nevertheless, defence solicitor Jim Laverty said: "To his credit, and there is little credit in this matter, he admitted it at an early stage.
"I would highlight his particularly brutal upbringing in care, which led to his use of crack cocaine.
"But he accepts that makes no difference to what is an appalling and reprehensible crime.
"He has made good use of his time in prison and is dealing with his substance misuse.
"He can't believe he sank so low as to commit a crime of this particular nature.
"He is disgusted with himself and knows custody is inevitable."
Sheriff Jillian Martin-Brown said: "Given that your previous offences have been at a lower level, I will defer sentence for background reports.
"But as you have already acknowledged, custody is a possibility in this case."
Cahill is due to be sentenced on December 18. He was remanded in custody.