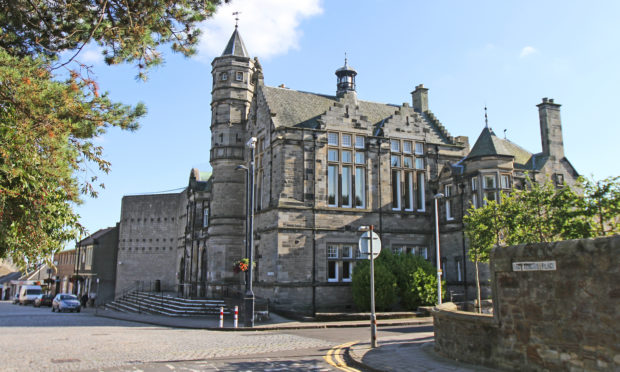 A pervert caught with thousands of indecent images filmed himself sexually abusing a young girl then gave a thumbs up to his webcam.
Nathan Ogilvie, who would force the youngster to watch pornographic material, also had a sketch pad of drawings of naked children in sexual positions and a written passage about child abduction.
Ogilvie, 25, was snared by intelligence showing a device in his Glenrothes home had been used to upload indecent images and police searched the property.
He admitted sexually assaulting the girl and compelling her to watch pornography on various occasions over the course of three-and-a-half years to January 30, this year.
He also admitted making or permitting to be made or taken indecent photographs or pseudophotographs of children between June 13, 2016 and January 30.
Kirkcaldy Sheriff Court heard that Ogilvie would lock the girl in his bedroom and threaten her with violence.
She said that Ogilvie would threaten to punch her, choke her, twist her arm or tie her up and that she tried to fight him off by biting him or pulling his hair.
Investigators found thousands of indecent images and videos, some with the most severe content, on Ogilvie's devices.
He confessed that he began grooming the girl when she was seven and would buy her presents.
A victim impact statement is to be presented to the court before Ogilvie, a prisoner in Perth, is sentenced on December 23.