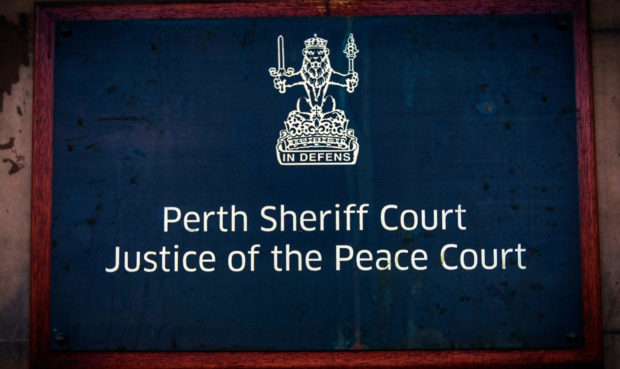 A youth football coach who downloaded hundreds of child abuse images has been placed on the sex offenders register.
Liam James Ball began downloading the horrific images when he was just 14 and was arrested following a dawn raid on his home in Perth in September 2018.
Officers discovered 485 category C images, 96 category B images and 72 which were of the most serious nature, category A.
At the time of his arrest, the 21-year-old was coaching the Fair City 2010 boys team. It later emerged that he attempted to join city rivals Jeanfield Swifts just weeks later.
At Perth Sheriff Court his solicitor Rosalyn McTaggart said Ball had suffered "trauma" in his life at around the time he began offending but did not elaborate further.
She said: "In the Crown narrative it is noted that all the images were recovered from back-up files.
"This is behaviour which even at the point of the police search was somewhat historic. He continues to distance himself from this behaviour. He has relocated and seeks to start afresh."
Ball had previously admitted possessing the pictures at an address in Perth between March 2013 and September 2018. He also admitted downloading illicit images between 2013 and 2015.
Sheriff Lindsay Foulis told Ball while he had not been involved in a "contact" offence, the downloading of such images provided an "incentive" for abusers to target children.
He said: "If it wasn't for people viewing these images there would be no incentive for people to enter into that dark activity of the abuse of young children.
"I take into account of the fact that you are a first offender and at the time of the offence you were of a young age."
He placed Ball on the sex offenders register for two years.
In addition, Ball will be under supervision for two years, must undertake a sex offenders treatment programme and carry out 160 hours of unpaid work.
Ball, formerly of Simpson Square, Perth, and now living in Liverpool, was discovered to have more than 650 images when police raided his home.
After Ball appeared in court to admit the offences, officials at Jeanfield – who had been unaware of the allegations – immediately launched an urgent review as Ball has been able to join sessions involving boys born in 2008.
Ball's links with Fair City youth football team were on the club website until recently but all mention of him was removed prior to his appearance in the dock in November.
The Fair City 2010 team is made up of boys born in that year.
A spokesperson for Fair City Junior FC confirmed Ball had undergone PVG checks, while a source at Jeanfield Swifts said Ball had attended a couple of training sessions but had not been left alone with children.