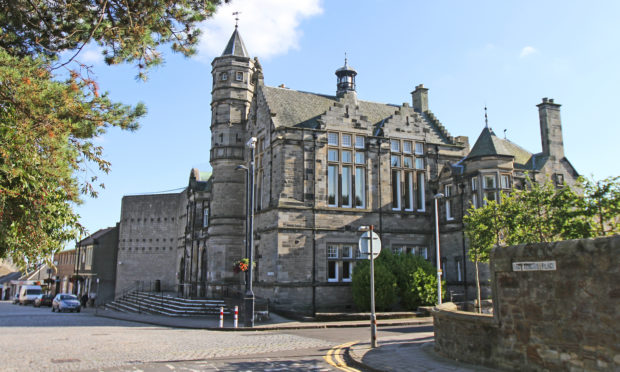 An alleged victim of domestic abuse has denied falsely accusing her former partner to get him into trouble.
The 26-year-old woman claimed Alexander Burke, 28, pushed her down stairs and tried to punch her stomach while she was pregnant.
She also claimed he sprayed deodorant down her throat, burned her with a cigarette and squeezed her throat during a campaign of abuse in their 10-month relationship.
Burke, of Methilhaven Road, Methil, is accused of assaulting her and another former partner, also while she was pregnant, to their injury and danger of their lives, and behaving in a threatening and abusive manner towards them.
He has lodged a special defence of self defence in relation to one of the charges against him.
On the second day of his trial before a jury in Kirkcaldy Sheriff Court the woman spoke of an incident when she alleged Burke kicked her cat.
But defence solicitor Lee Qumsieh suggested to her: "This is just another lie you have come up with to try to get Mr Burke into trouble."
The witness rejected a suggestion by Mr Qumsieh that the couple had bad arguments but Burke was "never violent towards you".
Mr Qumsieh said Burke had ended their relationship two weeks before the witness gave birth.
He said: "He thought it was the best for all parties. He didn't want to bring a child into such a toxic relationship, he thought it was better you go your own separate ways and you didn't react well to that."
The witness, who claimed she broke up with Burke while in labour, replied: "Are you having a laugh? It was me that done it."
Discrepancies were pointed out between her evidence in court and in police statements from 2018.
Excerpts were also read out from a letter she had written to prosecutors previously, claiming Burke had not deliberately pushed her down the stairs and that she had lost her footing.
She said: "Alexander asked me to do that, which I done."
She also said that with a baby on the way she feared losing him.
The witness told of an incident in the home they shared in Leven where she said she sustained a cigarette burn on her arm.
She said: "He was smoking. He put he fag on my wrist. There's a permanent scar on my wrist."
She claimed their relationship changed not long after she became pregnant and when asked why she remained in it, she replied: "He kept telling me he was going to change and I was pregnant at the time. I really just wanted a family."
Her evidence before Sheriff Grant McCulloch will continue on Wednesday.
Burke denies the four charges against him alleged to have occurred at addresses in Methil, Dysart, Lochgelly and Leven between May 2011 and August 2014 and June 2017 and April 2018.