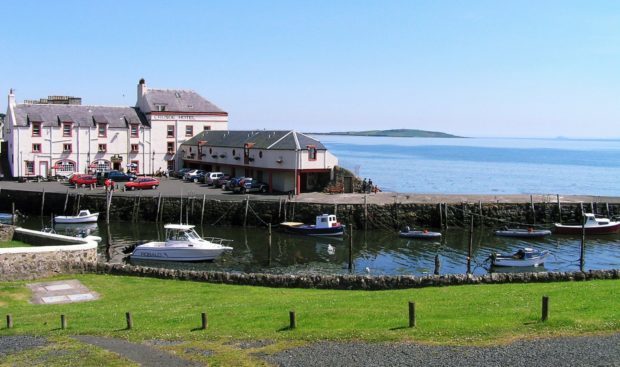 Fife hoteliers accused of tax fraud amounting to more than £740,000 are to stand trial in April.
Andrew Dykes, 63, and wife Lesley, 65, are accused of being concerned in fraudulent evasion of VAT at the popular Crusoe Hotel, in Lower Largo, and Dunnikier House Hotel, in Kirkcaldy.
They deny the charge against them and will be tried by a jury at Kirkcaldy Sheriff Court from April 27.
Their case will be among the first to be heard in new courtrooms being built at Kirkcaldy Police Station, in St Brycedale Avenue.
Mr and Mrs Dykes, of Lower Largo, are accused of submitting returns to HM Revenue and Customs with false information and failing to submit required VAT returns at both hotels between August 2011 and July 2016.
They were charged following a raid by Customs and Excise officials in August 2016.
At a hearing before Sheriff James Williamson on Tuesday the couple maintained their not guilty pleas.
The court heard that their trial was expected to last seven days.
The 16-room Crusoe Hotel is a popular destination for tourists visiting Fife's East Neuk with the hotel, which is set along the picturesque harbour front at Lower Largo and is famous for its links with Alexander Selkirk, who inspired the story of Robinson Crusoe.
Dunnikier House Hotel, now known as Oswald House Hotel, is no longer owned by the Dykes.
A £3.7 million project to create a two-court complex in Kirkcaldy has involved the creation of two new criminal courtrooms and a court custody unit at the police station.
The Scottish Courts and Tribunal Service said the new courtrooms would improve efficiency and flexibility in managing day-to-day business and provide improved accommodation for court users, including victims, witnesses and jurors.
The new complex will also allow the entire building to become a single-site justice centre at a later stage.
The current justice of the peace court beside the police station will be put up for sale.