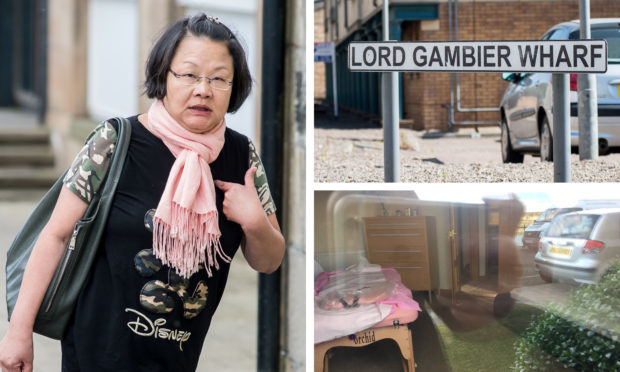 Police are hunting a brothel madam who ran a sex den from a Fife flat and is suspected of a similar crime in the south of England.
Chin Chih Chang, 54, is believed to have run a brothel in Hove, near Brighton, where she now lives.
She failed to appear recently at Brighton Magistrates' Court and Sussex Police said they are trying to locate her.
In May 2018, Chang was convicted of keeping a brothel in a luxury waterfront in Kirkcaldy.
She sold sex sessions in the flat at Lord Gambier Wharf for between £80 and £110 a time between April 2016 and May 2017.
Her trial heard how customers were offered a "Brucie bonus" or the "girlfriend service" with a massage.
She appeared in Kirkcaldy Sheriff Court in early December for a hearing as the Crown attempts to seize her ill-gotten gains under proceeds of crime legislation.
Sussex Police said she failed to show weeks later when a slavery and trafficking risk order was granted against her.
A spokesman for Sussex Police said: "On January 27 Sussex Police made a successful application at Brighton Magistrates Court for a slavery and trafficking risk order against a woman under section 23 of the Modern Slavery Act 2015.
"The defendant was not in court and enquiries are being made to locate her.
"The woman, from Worthing, was arrested in September 2019 on suspicion of controlling prostitution and being involved in managing a brothel, in respect of two addresses in Hove.
"She was released under investigation.
"A report has been submitted to the CPS [Crown Prosecution Service] for advice on whether there should be a prosecution."
Chang is accused of transferring or removing criminal property from Scotland but a confiscation hearing in December was adjourned as the procurator fiscal depute was ill.
She is due to return to the Kirkcaldy court on March 25.