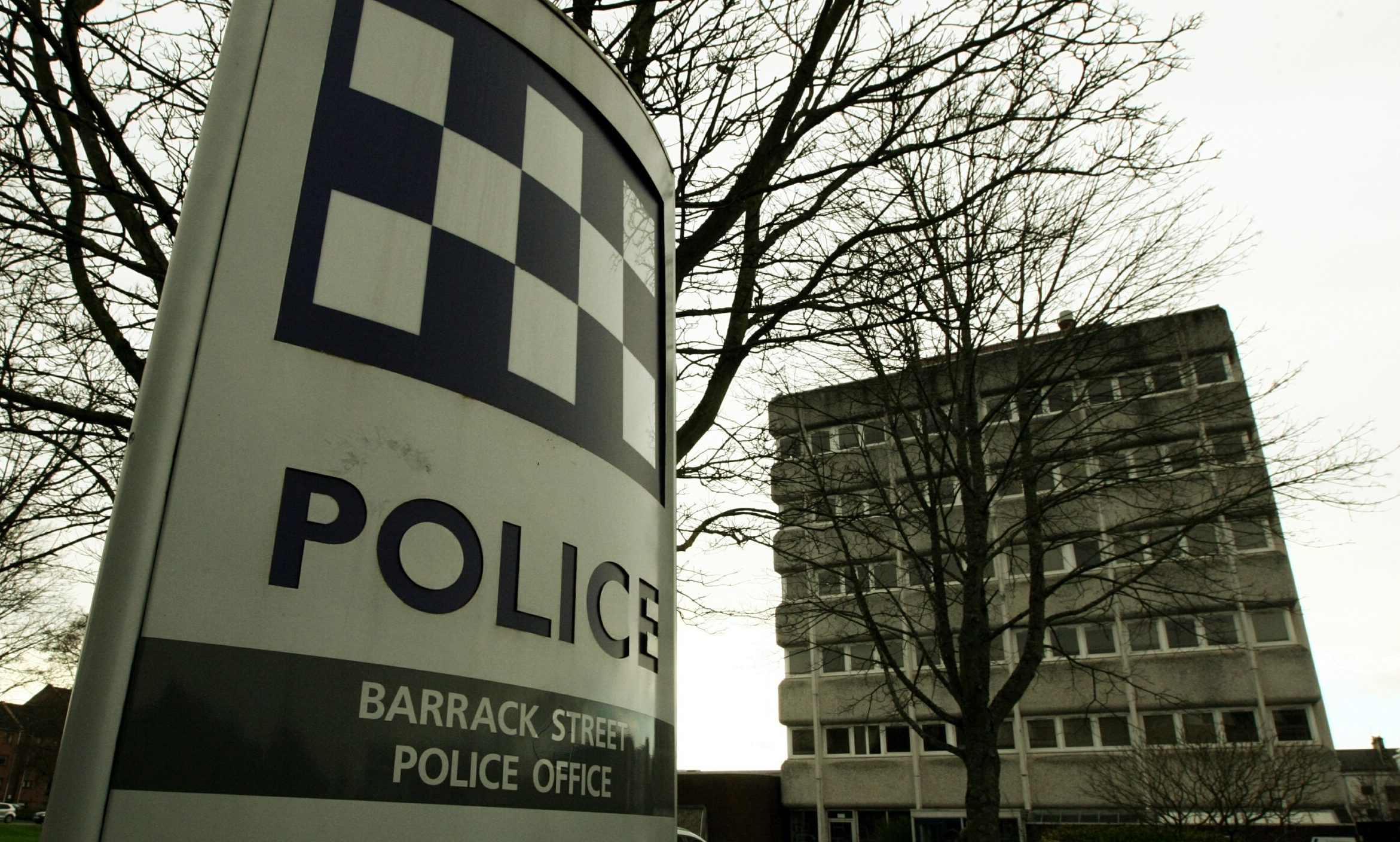 A hapless drug dealer was caught after his lost wallet – containing 11 bags of cocaine and his driving licence – was handed into police.
Allan Waugh was found to have a drugs factory at his home on Perth, with multiple mobile phones and scales among the items seized by police.
Yesterday at Perth Sheriff Court the 37-year-old was handed a prison sentence after admitting supplying the class A drug.
Depute fiscal Bill Kermode told the court: "At around 7.30pm a woman attended at Perth police station having found a wallet at Croft Park in Perth.
"It was checked and found to have 11 snap bags of cocaine as well as cash, a driving licence and bank cards, inside.
"Due to this a search warrant was sought and granted and executed on April 5. Police attended at 9.30am and gained entry using a 'master key'. The accused was traced sleeping in the living room.
"A search was carried out and the accused indicated to the cannabis in the bedroom and the amphetamine in the kitchen and stated there was cocaine under the floor.
"Police recovered a number of drugs, scales, mobile phones, a tick list,  a safe containing a sim card, and cash  to the value of £135.30.
"The cocaine weighed 36.5g, including the 11 snap bags. Two sets of scales were found to have traces of cocaine and the mobile phones found to contain drug-related text messages.
"The value of the cocaine was between £1,400 and £2,800."
Solicitor Pauline Cullerton said some of the drugs were for personal use.
She said: "The money was to pay towards his rent arrears, which he still has.
"The explanation given by Mr Waugh is that he was in significant debt. He was threatened into delivering drugs ad he was fearful that if he did not his daughter and her mother would suffer."
She added that Waugh did not benefit financially from delivering the drugs.
However Sheriff William Wood said that Waugh's role was clearly more extensive than simply delivering the drugs.
He said: "Your wallet was picked up and small packets of cocaine were inside, which led to the search. It's clear you were involved in significantly more than simply delivery. There is no avoiding a custodial sentence."
He jailed Waugh for 12 months and ordered that the scales, phones and cash be forfeited.
Waugh, of Mathieson Court, Perth, admitted being concerned in the supply of cocaine at his home address between November 18 2018 and April 5 2019.
He further admitted possession of amphetamine, cannabis and another drug, Trifluoromethylphenylpiperazine.