'She was holding my hand. She said 'I love…': Murder-accused said these were Neomi Smith's final moments, court hears
By
Jake Keith
February 28 2020, 12.36pm
Updated: February 28 2020, 1.22pm
A Brechin farm worker who denies violently murdering his partner screamed "why won't you believe me? Why would I kill someone I love?" to detectives during questioning.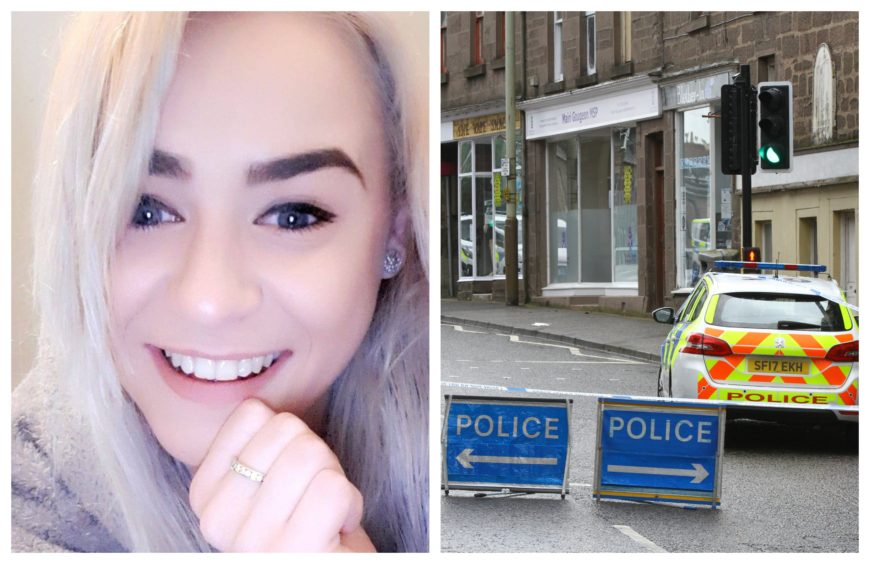 Keith Rizzo is standing trial accused of stabbing and choking Neomi Smith, 23, at her Brechin flat at around 1am on June 9 last year.
On day six of the trial, jurors at the High Court in Glasgow were shown the second half of a three hour interview with police in which Rizzo said he could never hurt Miss Smith.
As he's quizzed by detectives, the 23-year-old said: "I spoke to her for a bit in the kitchen and then went for a shower.
"That's when I heard the bangs and went through and found her.
"I saw the knife and removed it. I said 'we will get help, we'll get help'.
"She was holding my hand. She said 'I love…' and then there was nothing.
"I was looking at her trying to see if her eyes were moving. I saw the injuries on her head."
Several witnesses had told the court the pair had been arguing furiously at local bar Hudsons that night before Miss Smith went home, later followed by Rizzo.
Detectives put it to the suspect that he had flown into a rage after the incident.
Rizzo responded: "No, no, no. Just because something happened doesn't mean I'm going to kill her. Not a bloody chance. No way.
"Why would I stab someone I love?
"Someone that turns to me and says, 'if I was going to have kids, it would be with you'.
"Why would I go out my way to kill an innocent lassie? Someone I want to settle down with and spend the rest of my life with.
"Why won't you believe me? Why would I kill someone I love?
"I remember her saying about the dark figure in the close then she said it again in the kitchen before I went in the shower.
"I swear down she said it."